Types of investments made
In the years 2013-2015, more than 22 thousand investments in the area of surface emission reduction were conducted in the Malopolska Region. These included primarily the liquidation of solid fuel boilers, thermomodernization of buildings and the use of renewable energy sources.
More than 10 thousand old, low-effective, not operational furnaces and boilers using solid fuels were liquidated. The replacement heating device was primarily a gas boiler along with a connection to the district heating network, low-emission solid fuel boilers and electric heating.
The thermomodernization carried out concerned approx. 770 public buildings and 1 500 residential buildings. Renewable energy sources were used in 9 700 facilities. The most popular alternative sources were solar panels (99%).
Costs of the measures
The cost of realization in the years 2013-2015 of the investments related to the reduction of surface emission was estimated at PLN 585 million, of which PLN 275 million was granted by environmental protection funds, EU funds and other funds.
Achieved ecological effects
The measures aimed at reducing surface emissions undertaken by municipalities and counties have resulted in the reduction by more than 350 tons of PM10 and PM2.5, 180 kg of benzo (a) pyrene and 52 000 tons of carbon dioxide.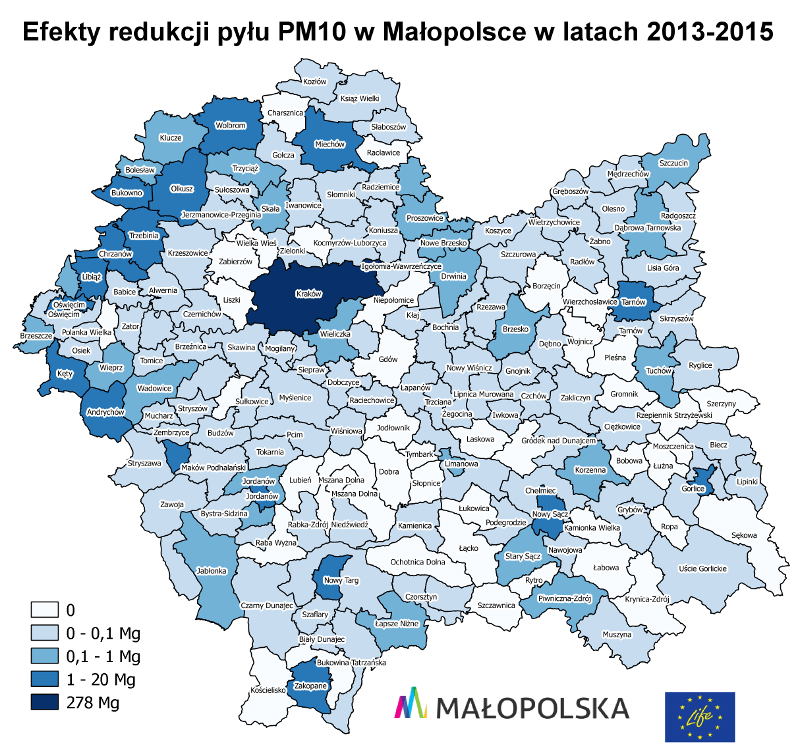 The effect of reducing the emission of suspended particulate matter achieved in the years 2013-2015 constitutes about 8% of the target set in the Air Quality Plan to be implemented until 2023 for the Malopolska Region. In the case of Krakow, the effect was about 31% of the target.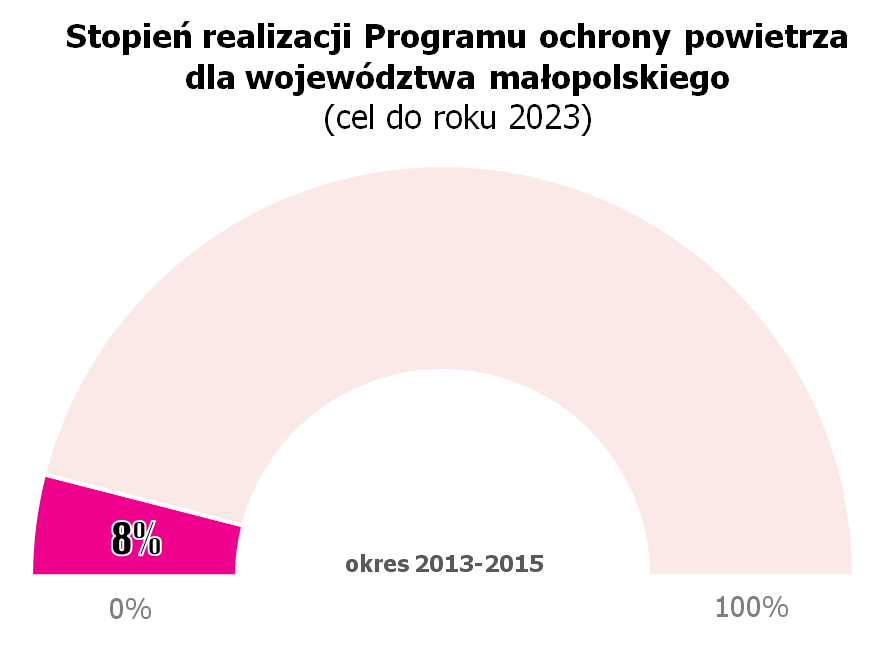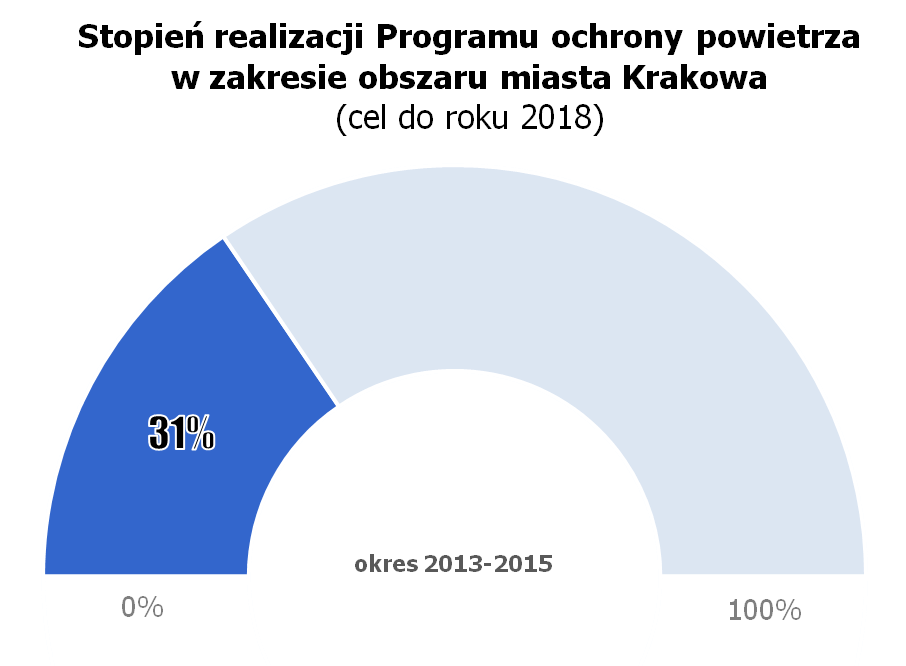 Changes in the level of air pollution
In recent years, the level of particulate matter pollution in the Malopolska Region has been systematically decreasing.
Summary of the implementation of the Air Quality Plan
Report on the Implementation of the Air Quality Plan for the Malopolska Region for 2015
Report on Implementation of the Air Quality Plan for the Malopolska Region for 2014
Report on Implementation of the Air Quality Plan for the Malopolska Region for 2013
Report on implementation of the Air Quality Plan for the Malopolska Region for the period 2008-2012
Modification date: 06.05.2018