European Mobility Week 2020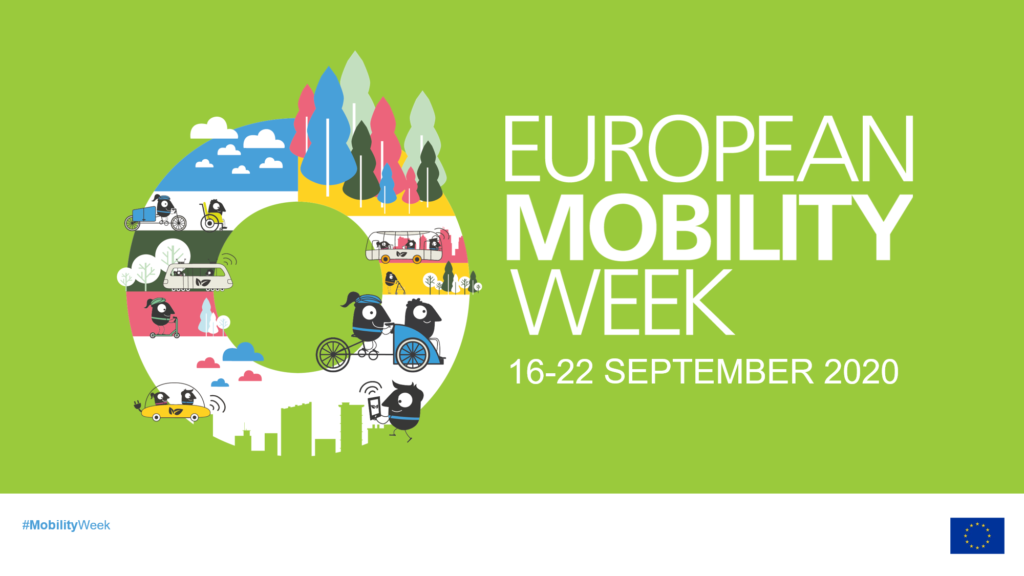 The European Mobility Week is organised every year in mid-September. The aim of the activities is to promote environmentally friendly forms of mobility, such as public transport, cycling, walking and multimodal transport, i.e. combining different modes of transport. This year's edition of the campaign is held under the slogan "Clean, Shared and Intelligent Mobility".
What is European Mobility Week?
The European Mobility Week campaign is mainly focused on:
encouraging as many people as possible to use alternative forms of transport (public transport, walking or cycling);
increasing awareness and informing about the negative consequences of traditional internal combustion transport;
creation of a more citizen-friendly city.
Therefore from 16th to 22nd September a number of events connected with the idea of sustainable transport will be held. The last day of the European Sustainable Transport Week, i.e. 22 September will be the International Car Free Day, which is the culmination of the event. On that day in cities there are designated zones reserved exclusively for pedestrian traffic, cycling and public transport.
Join the event!
Municipalities and cities can take an active part in this event. By organising various actions, meetings and undertakings, they can jointly promote sustainable mobility (e.g. cycling, scooters, carpooling, car sharing, railways and public transport) and in this way build conscious attitudes among residents of all ages.
Our voivodship has traditionally joined the activities promoting eco-mobility, e.g. through discounts on rail travel. Additionally, the communes and cities of Małopolska have planned many attractions and educational activities. The great involvement of our region in the European Mobility Week celebrations is a sign of the responsible approach of the authorities and residents to the problem of transport.
More information!
So far more than 60 cities and municipalities from Poland have registered their activities.
We invite other entities to join the campaign and register their events at http://registration.mobilityweek.eu/login.php?lang=pl.