Clean Air Day in Małopolska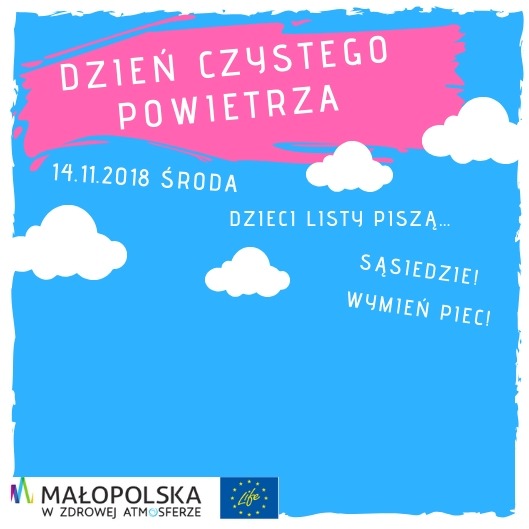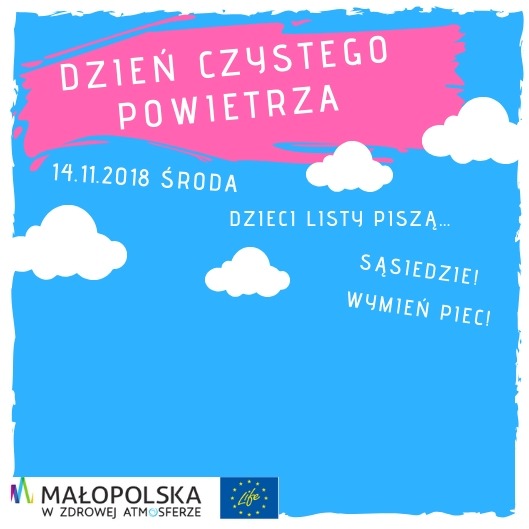 On the Clean Air Day, children from all of Małopolska will write a letter to their neighbor, in which, using the power of argument, they will convince him to change the source of heating to ecological.
We encourage schools, parents and all those organizing activities for children to actively participate in the action!
We provide you with a letter template for your neighbor. The children's task is to write a letter, the aim of which will be to persuade the neighbor to change the source of heating to be more ecological. Children should try to convince the addressee only through the positive aspects of such a change.
Pictures of ready letters should be sent to powietrze@umwm.pl with the title "Letter to neighbor". The most interesting works will be presented on our website: powietrze.malopolska.pl and we will award with a small gift.
The action lasts until the end of November!