#EUGreenWeek 2018 in Malopolska Region!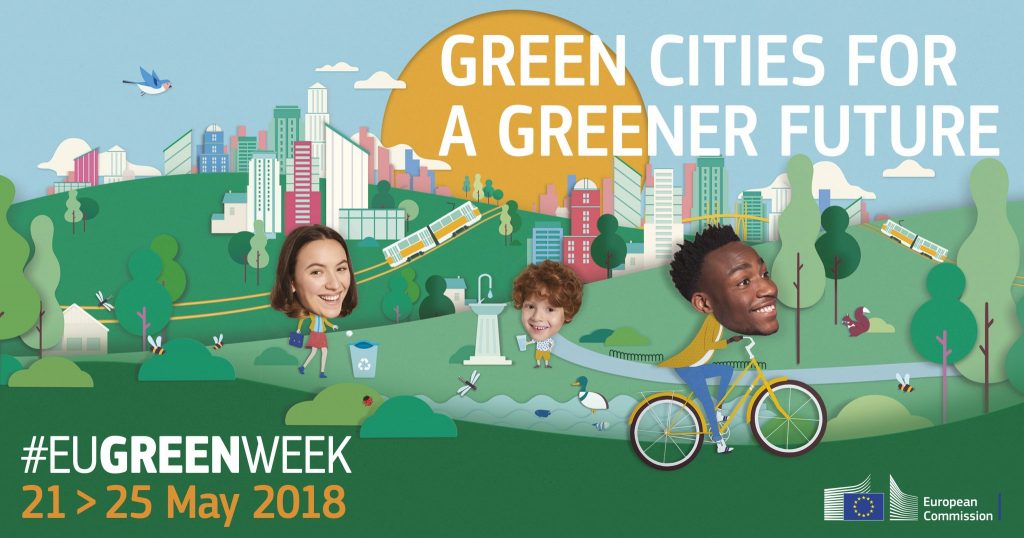 What is #EUGreenWeek 2018?
EU Green Week is an annual conference organized by the European Commission's Directorate-General for Environment dedicated entirely to issues related to environmental protection. This is an unique opportunity for representatives of public administration, non-governmental organizations and the media to exchange experiences and good practices in the field of environmental protection. This year's edition of GreenWeek will focus around the theme of green cities. What to do to make city agglomerations, where millions of Europeans live, become a greener and a better place to live.
LIFE project and Eco-managers
The Polish Green Week will also be celebrated as a part of the LIFE project entitled "Implementation of Air Quality Plan for Małopolska Region – Małopolska in a healthy atmosphere". Local authorities of the Małopolska Region have engaged in the organization of a series of events with Eco-managers. From May 21 to May 25 2018, 60 Eco-managers will go to schools in their local communities. They will tell not only about the air quality in the municipality, the causes of air pollutions and ways to fight them, but also about their experiences in the work of Eco-manager in the international EU project. They will tell about the problems with which they meet in work and the successes that motivate them for further work. Office employees will also talk about their eco-motivation and why they decided to work for the protection of the environment.
LIFE bulletin
Małopolska Region on the occasion of Green Week 2018 will prepare an information bulletin of the LIFE project, which will be sent to all municipalities in Poland. It will aim to promote good practices, experiences and results of the LIFE IP MALOPOLSKA project. In particular the idea of employing Eco-managers by local governments.