Invitation to the tenth edition of the #Clean Air Academy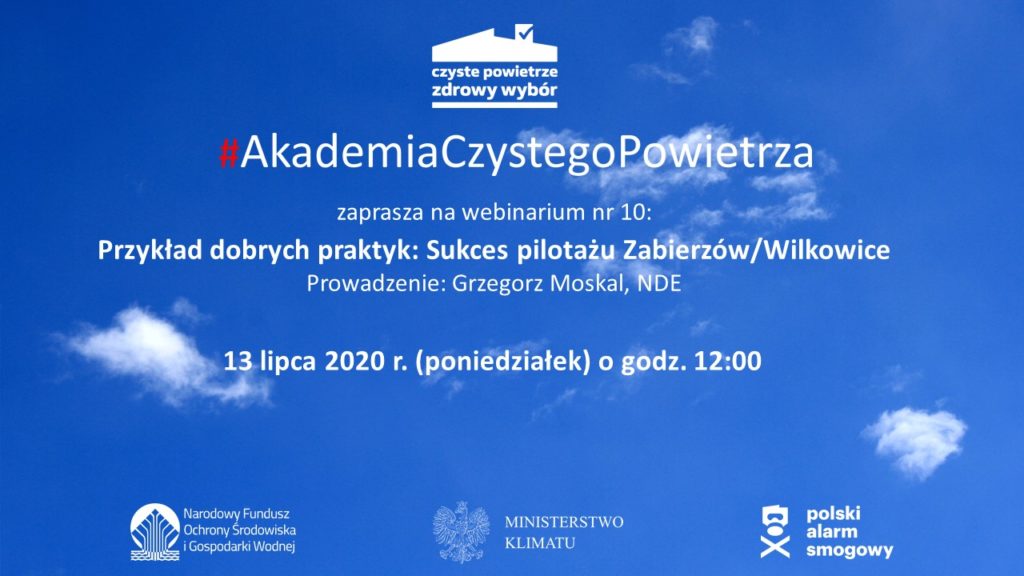 #Clean Air Academy is a series of free webinars for installers, energy consultants and construction companies. Monday's online meetings started in May. They are a joint initiative of the Ministry of Climate, National Fund for Environmental Protection and Water Management and Polish Smog Alarm.
The next webinar was held on 13 July!
The tenth webinar of the #Clean Air Academy series will take place on 13 July at 12:00.
Grzegorz Moskal (NDE) will talk about good practices of cooperation with local governments in the implementation of the Clean Air programme – on the basis of a pilot project carried out in Zabierzów and Wilkowice.
In order to take part in the training you need to register on the website: http://nfosigw.gov.pl/formularze/. There is a sequence and a limit of (500) applications. Those who do not manage to register will be able to watch them – also free of charge – on the NFOŚiGW YouTube channel.