Training for eco-managers on effective communication with the resident – summary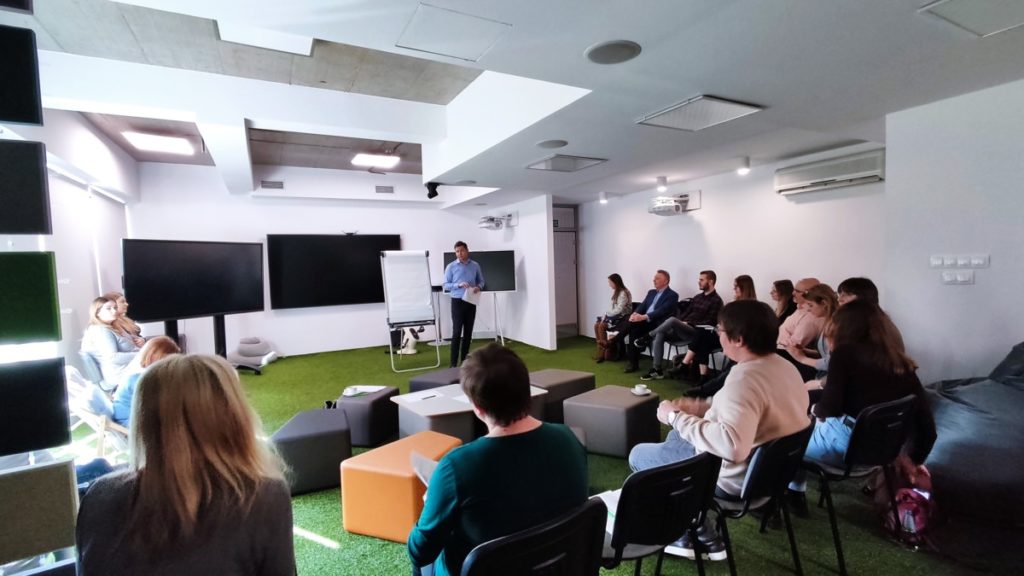 The Department of Environment, in cooperation with the National Fund for Environmental Protection and Water Management and the Polish Smog Alarm, organized a workshop as part of the 3rd edition of the Clean Air Academy. The main topic was effective communication of eco-managers with residents.
Better communication
Eight workshop meetings on effective communication with potential beneficiaries of the Clean Air Program are behind us. A total of 139 people took part in the trainings. The participants were mainly eco-managers from all over Małopolska. The workshops were conducted by a trainer with many years of experience – Wojciech Walla – from the TRAMPOLINA Training Center.
The class was a great opportunity to improve communication techniques with callers who visit municipal offices in search of support for furnace replacement and subsidy settlement.
The training program includes such topics as:
building relationships with clients through proper communication,
managing emotions, principles of assertiveness,
psychological aspects of working with a potential beneficiary,
dealing with difficult situations.
Practical exercises and training under the guidance of a specialist will certainly affect the efficiency of eco-managers and other substantive staff. They can also help in the future in dealing with stress and during interviews with residents. In addition, the techniques and methods that were presented by the trainer support the creation of relationships with interlocutors. The ability to adapt the communication style to the type and nature of the recipient is crucial to the success of the cooperation between the eco-counselor and the resident.
The series of trainings organized within the framework of the Clean Air Academy was a great opportunity to improve the workshop.