Anti-smog Tent during the Malopolska Days of Health Prevention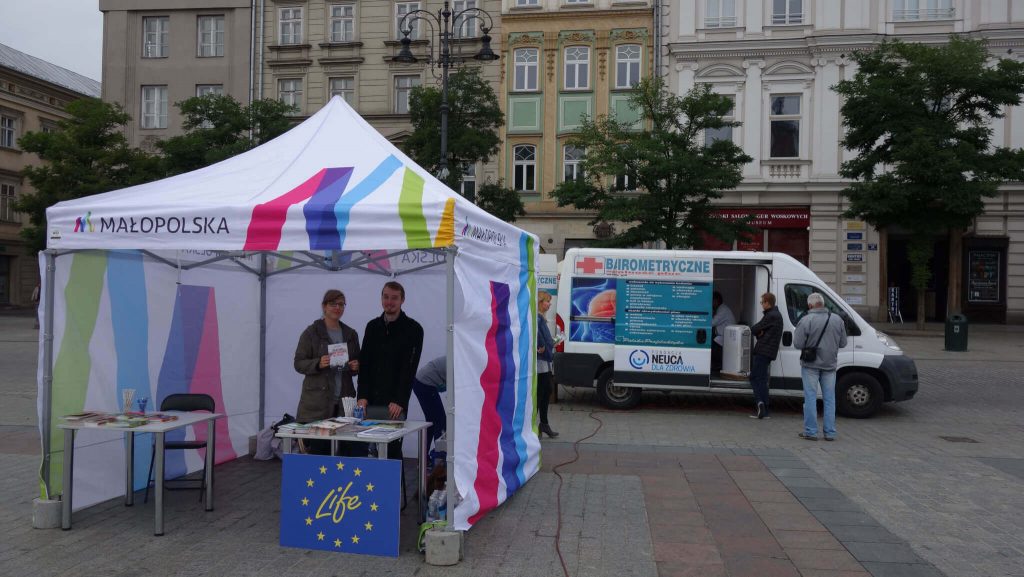 On Saturday, September 24, 2016, the Malopolska Days of Health Prevention started on the Main Market Square in Krakow. Participants of the event at the anti-smog stand of the Environment Department of the Marshal's Office of the Malopolska Region were able to take advantage of free spirometry (examining lung capacity) in at a specialist mobile point.
During the event, a total of about 60 free examinations were performed. Participants of the meeting could also learn more about the impact of air quality on health, as well as information on the possibilities of financing the replacement of heating systems with the green. The youngest participants of the event took part in a competition on air quality and waste prevention in which the prize was an ecological bag made of waste banners of the Malopolska Region and a booklet "Attention! Alert! Smogdragon!" issued by the Krakow Smog Alert.