3rd Krakow Green Film Festival is over!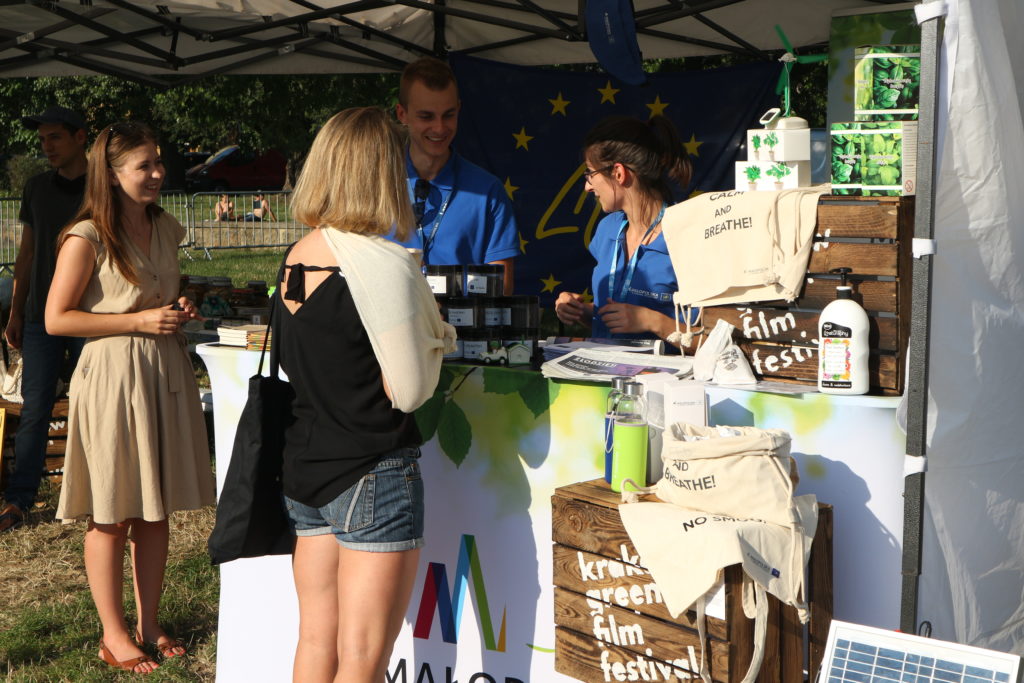 Despite the pandemic in Krakow from 16th to 23rd August, another 3rd edition of the Krakow Green Film Festival took place. It is an international festival of ecological films, a celebration of the cinema and people who are not indifferent to the fate of our planet.
"Honeyland" and many more!
As every year, the August film festival in Krakow attracts creators of the best ecological films in the world and viewers hungry for good, committed cinema. Nearly a thousand films from all over the world have been submitted for this year's edition of the event, and about 70 productions have qualified for the main competition. Most of the films had their Polish premiere in Krakow, and for some of them it was also the world premiere. The competition also included films that have won awards at the world's biggest festivals over the past year, such as Honeyland – winner of the 1st Prize at the Sundance Festival and Oscar nomination.
Many attractions!
As part of the festival, silver screen lovers could take part in free screenings in open-air cinemas located in the city centre. Each day of the festival was dedicated to a different theme, including air protection. The programme also included numerous accompanying events, such as workshops, photo exhibitions or the festival of healthy vegetarian food – VEGE FIESTA.
 Ecological education is the first and most important step towards the changes we want to see in the environment around us. We have to understand that everything starts with us: our actions, habits, way of life, sensitivity. Through events such as the Krakow Green Film Festival we reach people's consciences, we speak to their imagination.

– says Deputy Marshal Tomasz Urynowicz
Marshal's Office is the main partner of the 3rd Krakow Green Film Festival!
The Marshal's Office of the Malopolska Region was the main partner of the 3rd Krakow Green Film Festival!!! This is the second year of successful cooperation between EkoMałopolska and the Kraków Green Film Festival.
During the festival, the Air Protection Team also had their stand, where numerous educational materials and gadgets could be found. Project representatives answered questions about the antismog resolution, the LIFE integrated project and many others. All those willing could also take part in the competition with numerous prizes.