A new version of the portal about the air quality in the Malopolska Region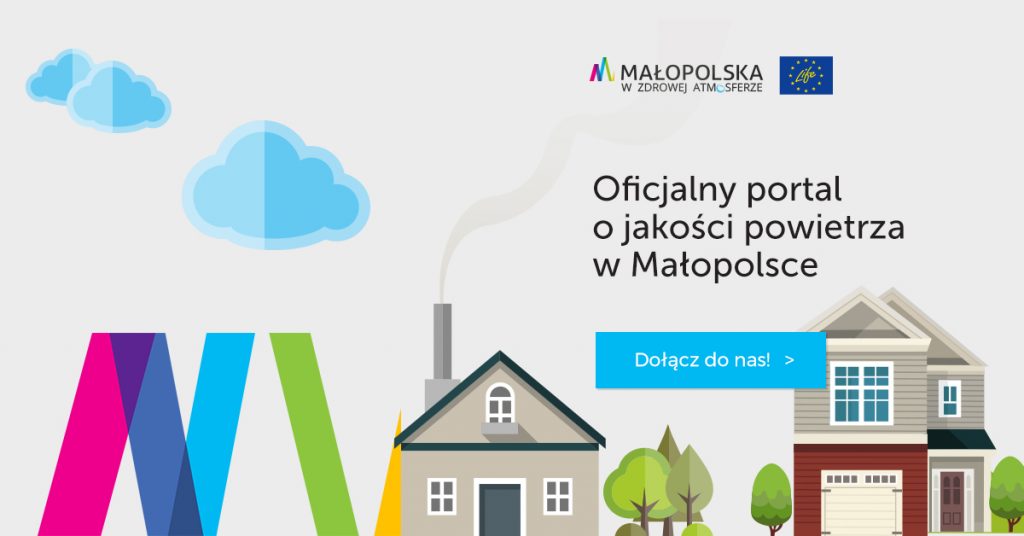 Do you want to keep up to date with information about local eco-managers' initiatives? You do not know where to look for information about the possibility of replacing your furnace with a greener one? Are you possibly looking for interesting films about the risks posed by smog for all residents of the Malopolska Region? It is even easier to find it all on the new powietrze.malopolska.pl website.
– The new version of the official portal of the Malopolska Region on the subject of the air quality in the region gives residents the possibility of easier finding the information that is important to them. The information is not only about the changes related to the introduction of anti-smog resolutions by the regional self-government, but also about interesting educational materials or expert advice – the Deputy Marshal Wojciech Kozak says and encourages the use of the entirely new portal. As he adds, you can find there the information expected by the residents about the conditions for being granted subsidies for the replacement of old and non-ecological furnaces in their homes, the thermo-modernization of their houses or the installations of renewable energy sources.
However, this is not all – there is also an official list of boilers and fireplaces using solid fuels, meeting the eco-design requirements and an online calculator prepared in cooperation with the Krakow Smog Alert. It enables to quickly calculate how much we can save on replacing our coal furnace with other types of heating sources – and it is not only about saving our money, but also about the environment.
The newly created site also provides for the opportunity to check the current air pollution in individual cities of the Malopolska Region and the air quality forecasts for the next three days. The results of the implementation of the integrated LIFE project by the Malopolska Region, together with 61 partners from Poland and abroad, can also be monitored there. It should be remembered that eco-managers are employed within its framework in the Malopolska Region's municipalities, residents can consult the information they are interested in with them.
Do you want to be up to date? Add the www.powietrze.malopolska.pl website to your favourites and subscribe to the newsletter – thanks to this information on air pollution forecasts, messages on the introduction of various levels of air pollution, the current information on the air protection in the Malopolska Region will directly reach your email inbox.