Anti-smog Day of Women and Men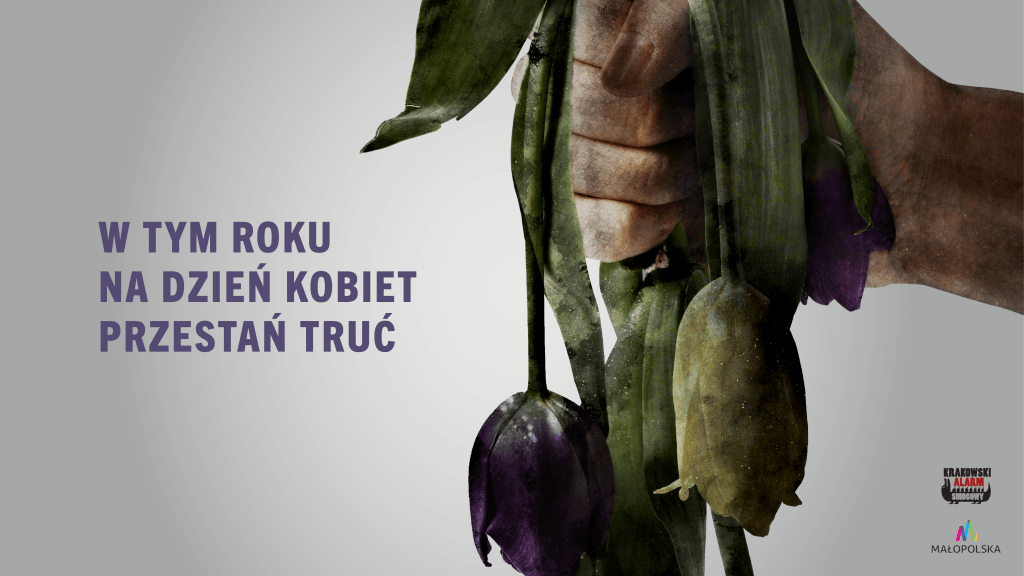 The Krakow Smog Alert has checked how the implementation of Air Quality Plan is taking place in "krakow obwarzanek". Unfortunately, even though the rate of the replacement of heating sources is increasing, it is still insufficient. A media campaign making us remember the duty began was therefore started on March 1.
According to the assumptions of the Malopolska Region anti-smog resolution, all non-class furnaces must be replaced by the end of 2022, and those not complying with the 5th emissivity class, by the end of 2026. The too low rate of the replacement of old furnaces can be due to lack of awareness. Not all residents know exactly what deadlines apply in this respect and what obligations the anti-smog resolution imposes. Too rare inspections of furnaces in many municipalities also do not affect the growth of this awareness. However, there are municipalities that can be examples for others. For example, the Municipality of Igołomnia-Wawrzeńczyce and the Koniusza Municipality decided to cooperate. It involves the employment of a person whose duty is to carry out inspections of furnaces in both municipalities. Thanks to this, the costs of this action have been lowered and the inspections are carried out.
Objective: To raise awareness with respect to the anti-smog resolution requirements
The problem in the Malopolska Region is no longer a widespread lack of awareness about the dangers of air pollution. Inhabitants of the region are more and more informed about the risks of smog, its causes and how to protect against it. It is a bigger problem that the very awareness that the anti-smog resolution for the Malopolska Region will soon cause that the use of old furnaces will be illegal is very low. Studies of the Krakow Smog Alert show that a large part of the Malopolska Region residents knows what anti-smog resolutions are. However, few people are aware of the provisions of them. The Krakow Smog Alert has just launched a new social campaign for them.
The campaign was established around the Women's Day. It informs about the provisions of the anti-smog resolution and possible subsidies (for more, go to www.wymienpiec.pl). It started on March 1, its culmination took place on March 8. In Skawina, Wieliczka, Niepołomice and Michałowice, there are billboards referring to the issue and the women's day celebrated on that day. What is more, local press published visible anti-smog advertising campaigns, and on the radio you could come across dedicated advertising spots. Special activities will also be carried out in all 14 communities of obwarzanek, information leaflets will be distributed there.