Appeal of the Deputy Marshal of the Malopolska Region to the residents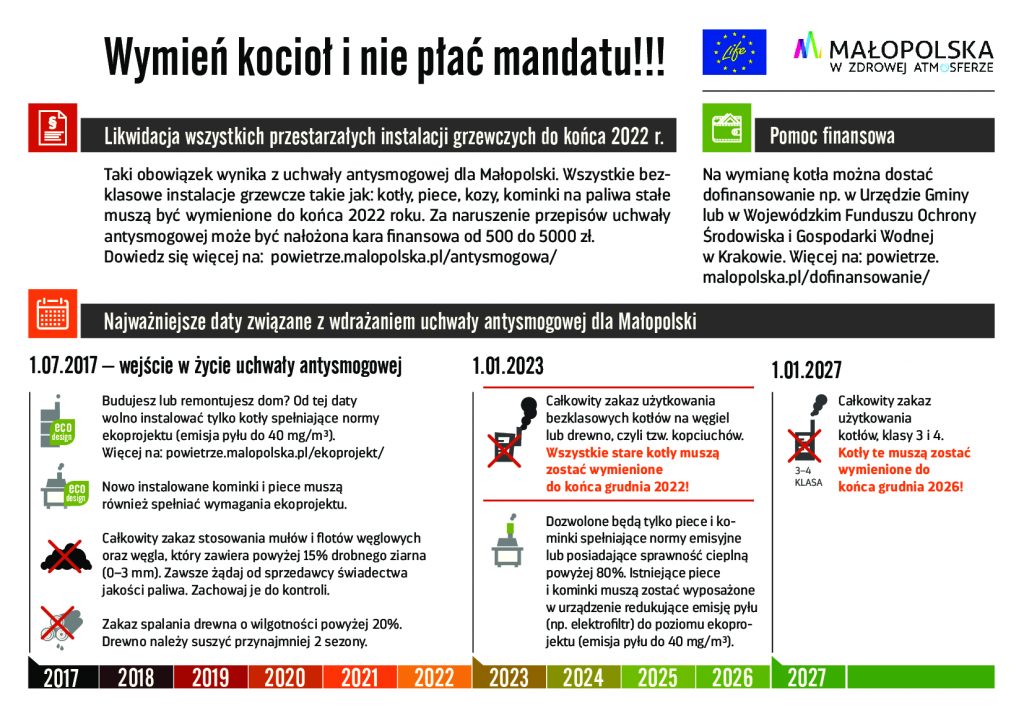 In the interests of the health of the Malopolska Region residents, the Deputy Marshal, Tomasz Urynowicz, issued an appeal to the Malopolska Region residents. The letters contains the following information:
what furnaces should be assembled in households,
what standards should be meet,
how you can get funding for replacing a non-ecological furnace.
The distribution of the letter and information brochures included the Malopolska Region municipalities that reach residents in many ways, for example:
Tuchów will send the letter with a questionnaire for inventory of heating sources,
in Tarnów and Świątniki Górne, the letters will be sent out along with tax orders,
Golice posted the letter and a leaflet on the main site of the office, and they use it in social media,
in the Liszki municipality, the village leaders distribute the letter published in the village newspaper to each house.
What is more, the municipalities printed leaflets that are distributed in such public places as clinics, offices, stores.
Educational materials
What is more, the Marshal's Office of the Malopolska Region has made a package of educational materials concerning air protection (posters, leaflets, brochures) available to all municipalities in the Malopolska Region on the following website: Educational materials.