Become a young eco-adviser!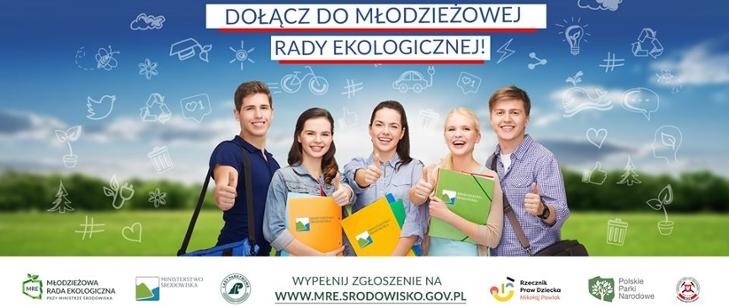 Recruitment for the Youth Ecological Council at the Ministry of the Environment is underway. Children and adolescents will be able to contribute to opinions on pro-ecological activities of the government.
Join the action of the Ministry of Environment!
The call for proposals started on 1 June this year. The Junior Ecological Council will consist of 32 people aged 13 to 21 from all over Poland. The recruitment of candidates is open until 9 September. The first meeting of the Council is also planned for September.
The voice of the young generation is full of selfless sensitivity and concern for the future, especially when it comes to our national heritage, which is the natural environment. It is worth using this positive energy when searching for pro-ecological solutions for the future The Youth Ecological Council will promote Polish ecological thought and the development of science

–  assures Minister of the Environment Michał Woś
Help save the environment!
The Council will not only have a consultative vote, but will also have its own budget, which will be provided by the project partner, the State Forests. The MRE will also be able to award grants for pro-ecological activities of children and young people. Meetings will take place at least once a quarter. The Council may also meet and act on an "ad hoc" basis in the event of a need to react quickly. The substantive partners of the project include the State Forests, National Parks and the Polish Geological Institute. Mikołaj Pawlak, Children's Rights Commissioner, has assumed the patronage of the project.
Think locally, act globally!
The competences of the Youth Environmental Council attached to the Minister of the Environment include expressing opinions on matters covered by the departments of government administration concerning the environment, and in particular, presenting opinions on planned changes in policy, strategy and legislative changes within the scope of the Minister of the Environment's competence, including proposals for solutions.
Where to look for information?
For more information, please see the following link: mre.srodowisko.gov.pl