End of the "Warm-up with European Funds" tour in Stary Sącz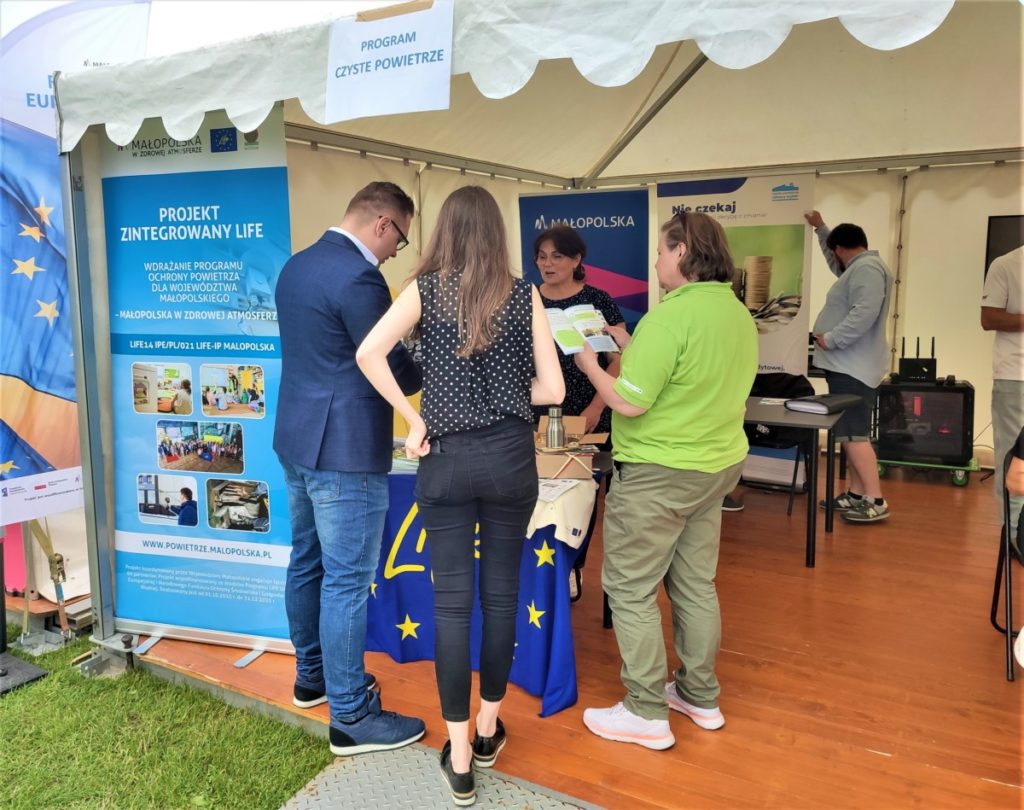 Last Saturday, June 17, was the last event in the "Warm-up with European Funds" series. This time residents met in Stary Sącz.
Stary Sącz in a healthy atmosphere
The event was an opportunity to meet and talk with experts, as well as learn about new opportunities for financing projects from EU funds under "European Funds for Małopolska 2021-27."
During the event there was a stand of the "LIFE Malopolska in a healthy atmosphere" program. Residents of the region had the opportunity to talk directly with an eco-manager and an employee of the Marshal's Office. The experts shared information on the conditions and rules for applying for subsidies to replace furnaces and install renewable energy sources. In addition, they explained the procedures for submitting and accounting for grant applications. All this was aimed at supporting residents in the implementation of green investments.
For the youngest participants of the event, the eco-manager prepared quizzes that tested their knowledge about caring for clean air, segregating waste and caring for the environment. This allowed children to actively develop their environmental awareness.
Attractions of the event
The event did not focus only on knowledge transfer and fund consultations. On the main stage, a masterful warm-up was conducted by Oskar Kwiatkowski, gold medalist at the World Snowboard Championships, who introduced participants to the world of sports. In addition, there were workshops in breakdancing, ju-jitsu and fencing, which attracted many physical activity enthusiasts. The youngest had the opportunity to use the climbing wall and archery. A highlight of the evening was an unforgettable balloon flight.
The event was the last stop on a tour of 10 outdoor events of the Malopolska "Warm-up with Funds".