#EURegionsWeek – summary of the 21st European Week of Regions and Cities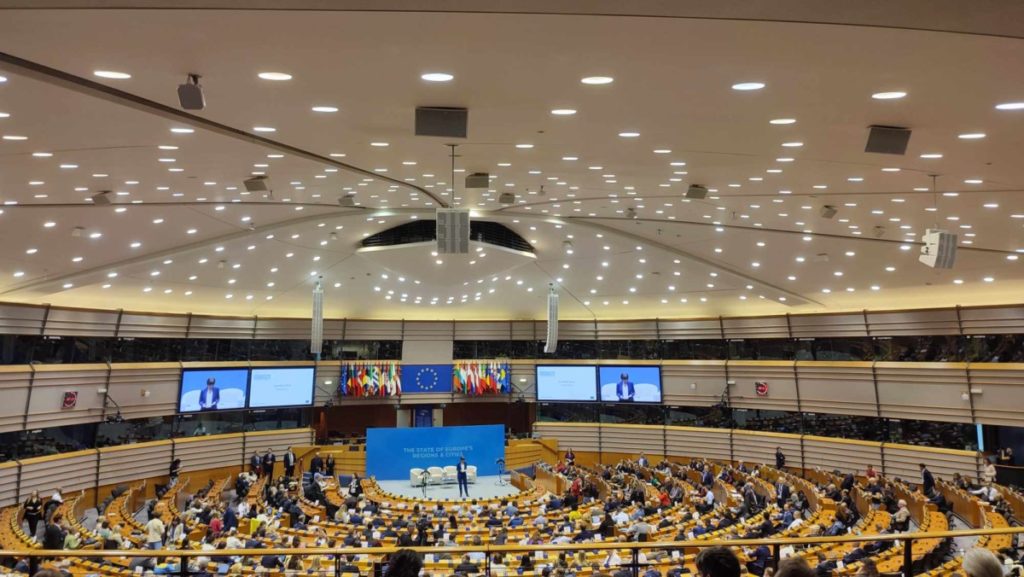 The 21st European Week of Regions and Cities was held in Brussels from October 9-12, 2023. This is the largest annual event devoted to regional policy in the European Union. Among the nearly 10,000 participants there were representatives of the LIFE MAŁOPOLSKA Project.
A few words about #EURegionsWeek
#EURegionsWeek is an annual, typically four-day event dedicated to regional policy. During the event, cities and regions showcase their ability to generate growth and create jobs and implement the EU's cohesion policy.
European Week of Regions and Cities is co-organized by the European Committee of the Regions (CoR) and the European Commission's Directorate General for Regional and Urban Policy (DG REGIO). The event brings together speakers and participants specializing in the areas of climate change, energy efficiency, or the energy transition of regions, among others.
How did this year's Regions Week go?
From October 9 to 12, representatives of the LIFE MALOPOLSKA "Malopolska in a Healthy Atmosphere" and LIFE ECOMALOPOLSKA for Climate and Energy projects participated in panels on areas related to improving air quality, climate protection and adaptation to living in changing conditions. During the European Week of Regions and Cities, as in previous editions, there were numerous conferences, workshops and panel discussions where experts and representatives of various regions presented their projects and best practices. The meetings were an opportunity to make contacts and build partnerships in the fields of climate action, ecology and sustainable development.
The slogan of the event was: "Growing Regions, Stronger Europe". Topics included post-industrial transformation, talent retention for regional growth, breaking down barriers to cross-border cooperation, local energy change for security and sustainability, and promoting social innovation.