5. KrwioBIEG – running for clean air!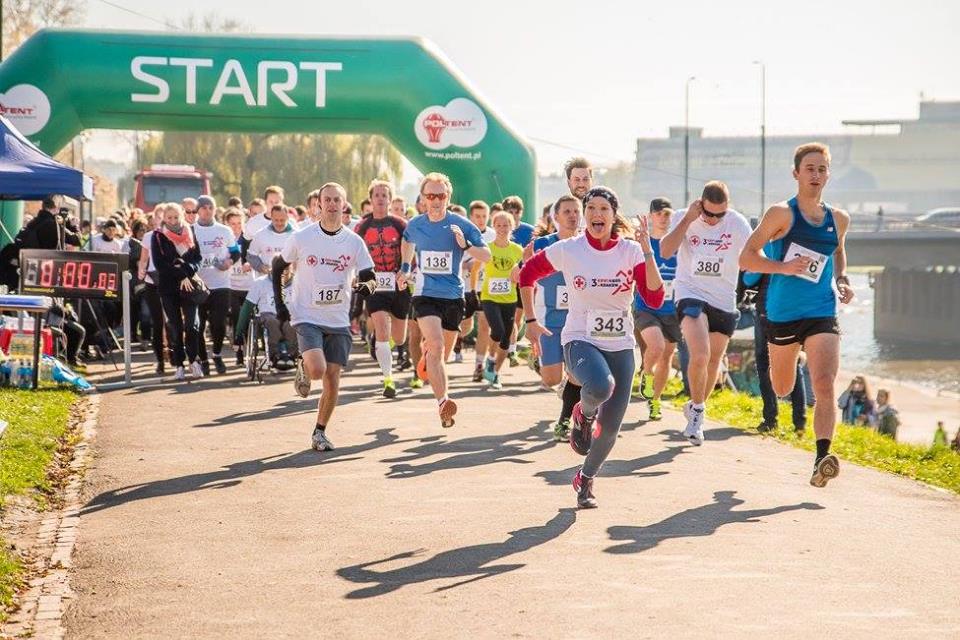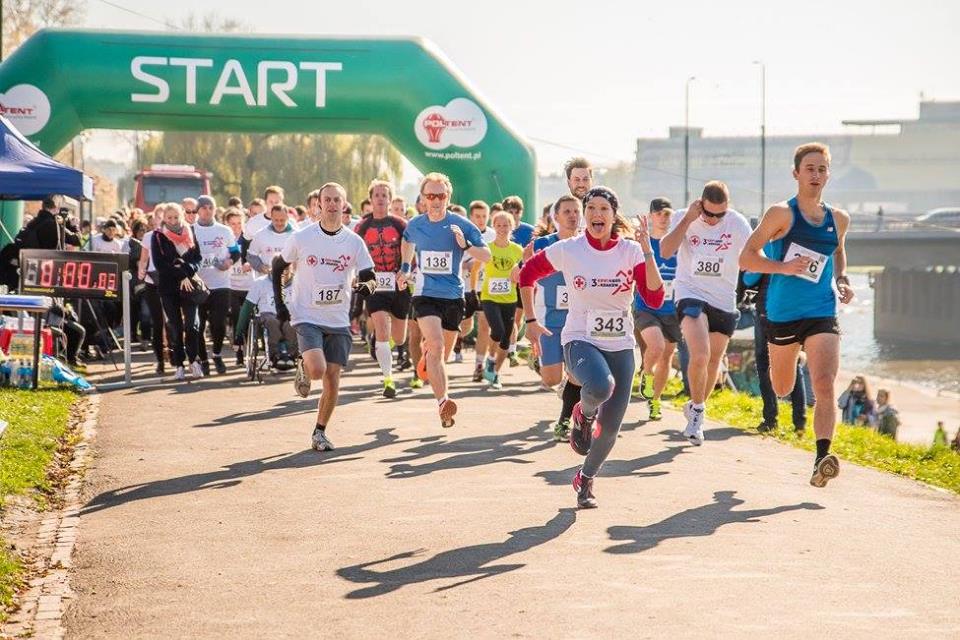 We run and support the honorary blood donation
The fifth edition of "KrwioBIEG" will be held on October 6, 2018 in Krakow. The organizer of the run is the Malopolska Regional Branch of the Polish Red Cross. Meanwhile, the Malopolska Region is the Main Partner of the event. The run is aimed at professionals in the sports industry, amateurs as well as anyone who feels that close to promoting honorary blood donation. The aim of the event is also to raise the awareness that only thanks to the donors who share their heart with kindness of heart – it is possible to save human life and health every day.
About the run
As part of the event, three running categories are planned: the main run (5 km or 10 km to choose from), children's runs (500 m and 1000 m) and a walking path with Nordic walking poles (5 km). The start and finish line will be located at the Czerwiński Boulevard in Kraków, near the Dżok dog monument near Wawel and the Grunwaldzki Bridge.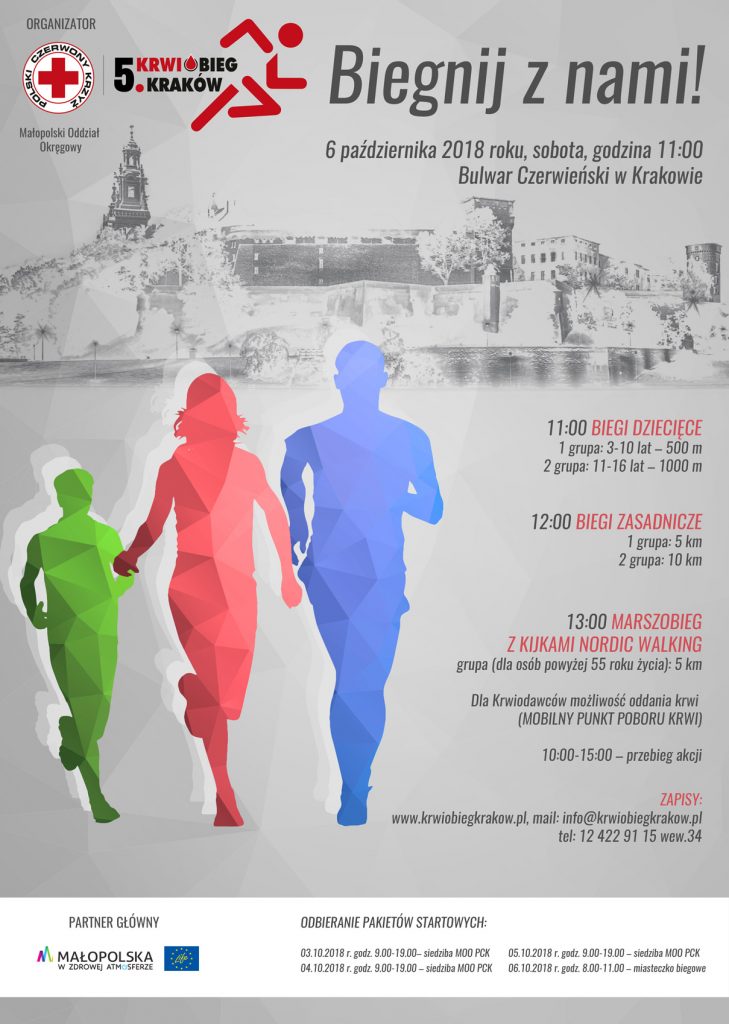 Run for clean air!
KrwioBIEG will be the third running event in 2018 that is part of the clean air race taking place under the slogan: "Małopolska in a healthy atmosphere – running for clean air". The previous events were held in Zakopane and in Dobczyce. The main objective of KrwioBIEG is to organize a charity campaign for the promotion of blood donation, raise funds for its development and promote healthy lifestyle by running outdoors.