Initial consultation meeting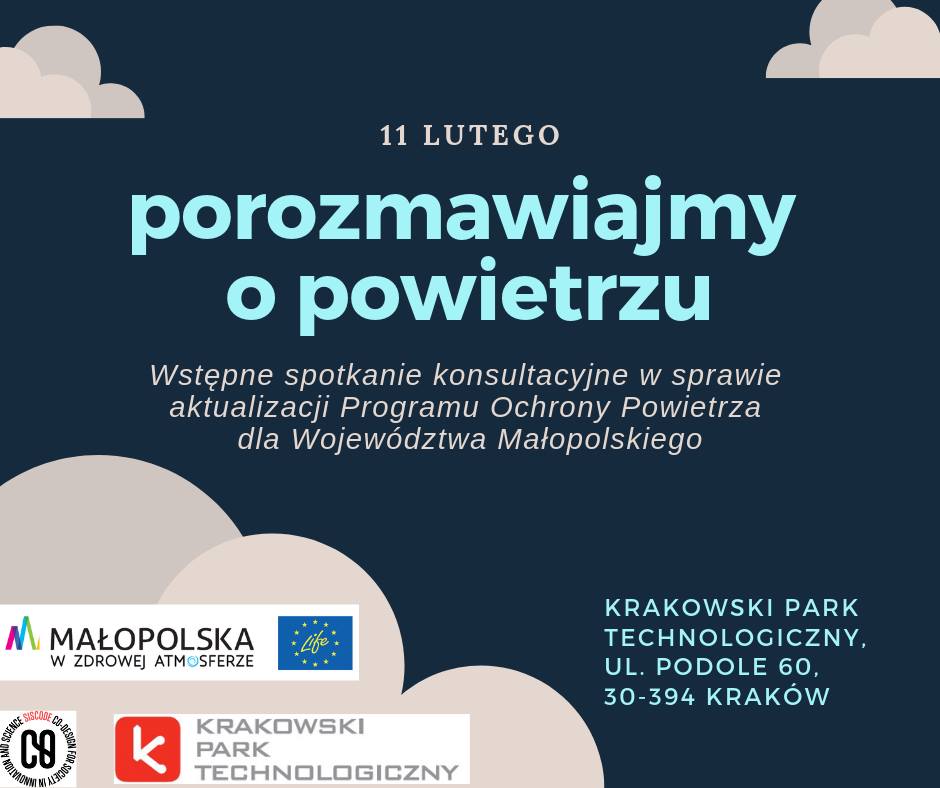 In the near future, the Malopolska Region will begin the update of Air Quality Plan for Małopolska Region. It is the basis for the strategy of activities aimed at improving air quality in the Malopolska Region. Regional authorities want to involve the Program's stakeholders in the process of preparing the update at an early stage.
In connection with the above, an initial consultation meeting of the assumptions for Air Quality Plan for Małopolska Region will be held on 11 February 2019, from 11:30 am to 3:30 pm at the Krakow Technology Park (60 Podole Street, 30-394 Krakow).