Green energy continues to grow in strength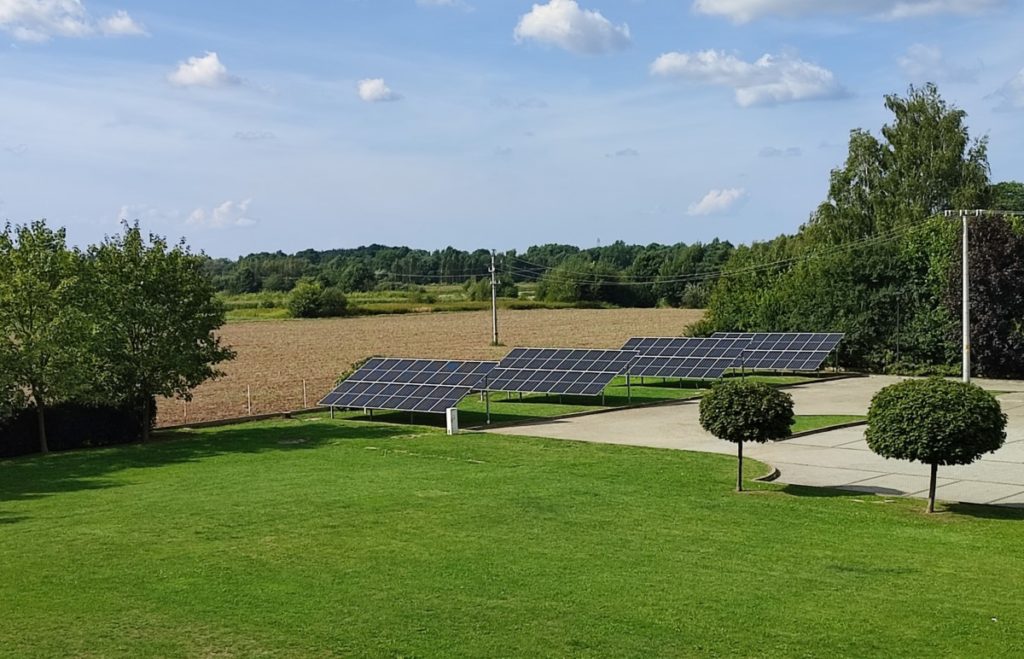 The Marshal's Office of the Małopolska Region summarized the activities of municipalities in implementing the Air Protection Program for the Małopolska Region in the first half of 2023.
Gdów, Łukowica, Krzeszowice on the podium
Actions to replace heating devices in our region have been taken by 176 municipalities. As declared by the municipalities of Malopolska, 4,696 inefficient heating devices were replaced in the first half of 2023. The largest number of off-grade boilers was eliminated in the municipalities of: Gdów (160), Łukowica (123), Krzeszowice (121), Skawina (119), Liszki (110), Chrzanów (105) and Myślenice (105). Most residents opted for gas heating (2,958 units), accounting for 64% of all replacements. Replacements with renewable energy sources (822 units) and biomass-fired boilers that meet ecodesign requirements (558 units) were also popular.
Government support for residents of Małopolska – Clean Air Program
Malopolska residents are eagerly taking advantage of subsidies for replacing inefficient boilers and thermo-modernizing their homes from the government's Clean Air Program. Based on data from the Provincial Fund for Environmental Protection and Water Management in Krakow, 10,793 applications for subsidies were submitted in Małopolska in the first half of 2023. By comparison, 10,282 applications were submitted in the first half of 2022, and 8,691 in 2021. Most applications were submitted in: Krakow (438 applications), Skawina (214 applications), Myślenice (175 applications), Krzeszowice (174 applications) and Wieliczka (173 applications).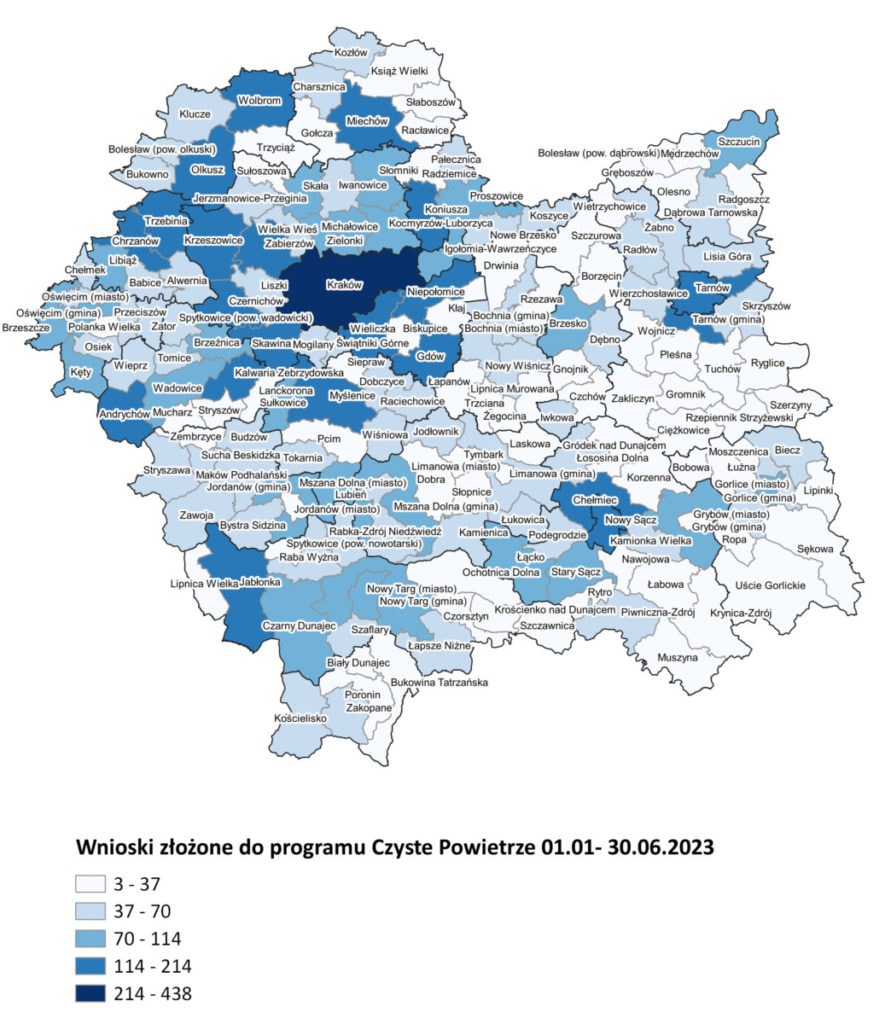 Green energy in public buildings
In Malopolska, we are seeing increasing interest in green energy among residents. Photovoltaic panels or heat pumps have become a permanent part of the landscape of Malopolska's towns and cities.  Also municipal facilities, i.e. public buildings, are being equipped with renewable energy sources. These activities strengthen the region's energy security, while increasing the share of distributed energy sources.
For years we have been observing a growing interest in green energy among the residents of Malopolska. We also see this trend among local governments. Municipalities investing in ecology gain savings in energy consumption, and ultimately reduce operating costs
– comments Jozef Gawron – Deputy Marshal of Małopolska Voivodeship.
Local governments bet on RES
Interestingly, in the first half of 2023 – 5 Malopolska municipalities have declared that their total electricity consumption in their buildings comes from 100% RES. These municipalities are: Czorsztyn, Michałowice, Mogilany, Rzezawa, Wierzchosławice. Many municipalities are in the process of investing in the installation of panels on their properties.
https://powietrze.malopolska.pl/wp-content/uploads/2023/09/Tabela-z-gminami_I-polrocze-2023-2.pdf