Invitation for Global Clean Air Summit conference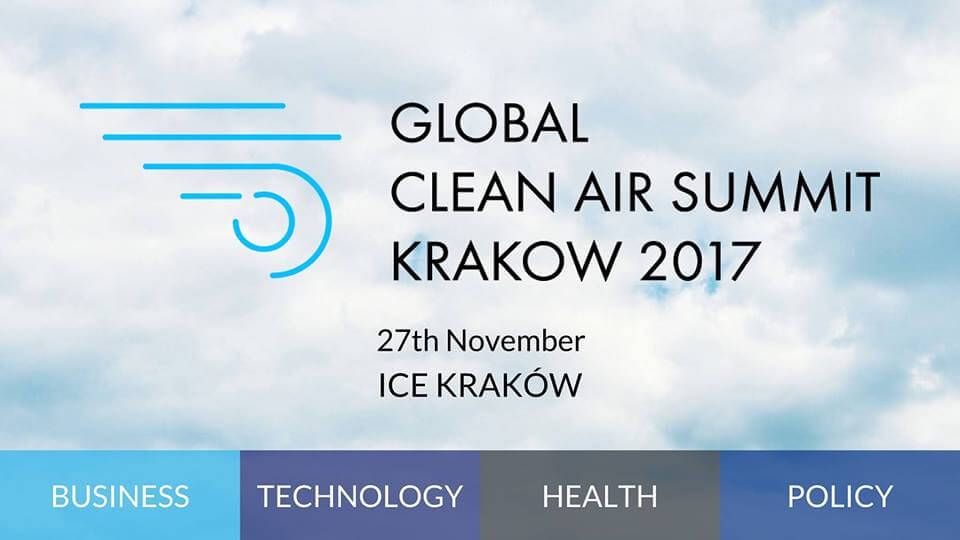 Małopolska Region in cooperation with two leading Polish antismog organizations: Smogathon and the Polish Smog Alert co-organizes the Global Clean Air Summit conference.The aim of the conference is an international cooperation with regions or states which  are struggling with similar air pollution problems, as well as the exchange of experience with countries which on the base of their own achievements could help others to work out an effective strategy against these threats. The conference will be held in four parallel thematic blocks: policy, health, business and technology in the presence of experts, doctors, entrepreneurs and government representatives at national, regional and local levels.
You are cordially invited to participate in the Global Clean Air Summit conference, which will take place on November 27, 2017 in ICE Krakow Congress Centre (st. Marii Konopnickiej 17, 30-302 Kraków, Poland) between 10:00 a.m. and 5:15 p.m.

You are especially welcome to attend at the thematic block "POLICY", which will be attended by the European Commission Representatives – Francois Wakenhut (Acting Director of the Quality of Life Directorate, Directorate-General for Environment), Erich Unterwurzacher (Director, Directorate-General for Regional and Urban Policy) and Jadwiga Emilewicz (Undersecretary of State, Ministry of Economic Development). Detailed information about the conference can be found on the website.
Get your free entry ticket until 24 November 2017.
The conference is organised within the framework of the E.3 activity "Creating a platform for experience sharing with stakeholders and networking with other projects" of the "Implementation of Air Quality Plan for Małopolska Region – Małopolska in a healthy atmosphere" European Union LIFE integrated project.