EVENTS
Invitation to the first training for Energy Efficiency Experts (PEEE)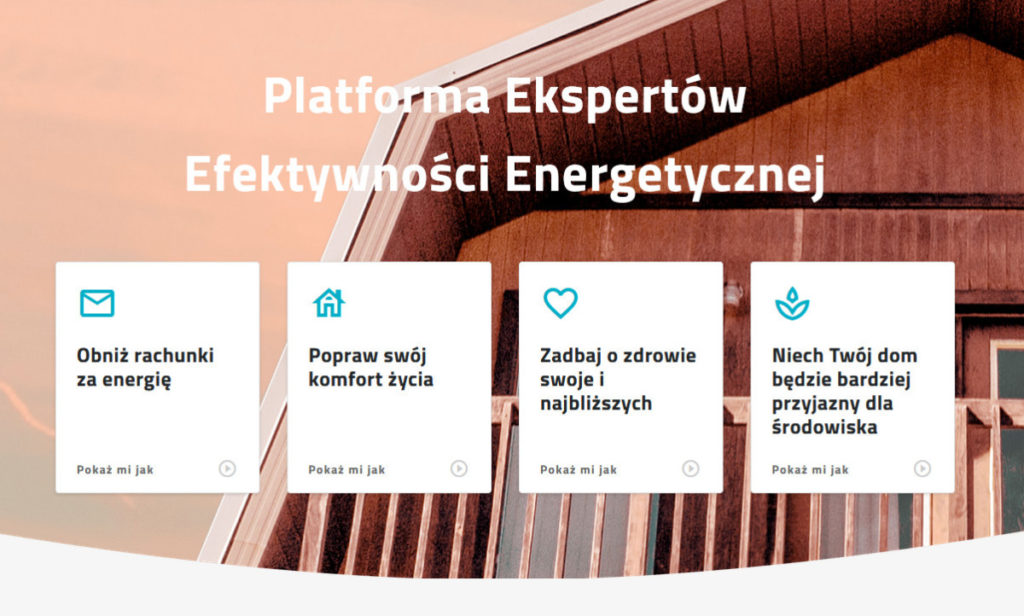 We invite you to join the ranks of energy efficiency experts!
We are pleased to announce the launch of another functionality of the Energy Efficiency Experts Platform (EEE) which can already be used by the potential beneficiaries of, among others, the "Clean Air" program. The EEE Platform is a tool of the National Fund for Environmental Protection and Water Management, and its purpose is to facilitate contact between persons planning the replacement of the "coal burner" in their house or thermomodernization of the building and experts in the field of building energy efficiency. Experts can help you make a rational decision based on technical and economic reasons.
For all registered experts will be organized the first training (online) on March 15, during which will be discussed issues concerning the Clean Air Programme, relevant to the work of the expert active on the platform. Register and participate in the event!
The training agenda includes, but is not limited to:
Discussing the assumptions and scope of the "Clean Air" program;
presentation of technical issues;
presentation of rules for filling in the application for co-financing and the application for payment.
After each presentation, there will be an opportunity to ask questions of the speakers and clarify concerns.
We remind you that the recruitment of experts is continuous – you can join at any time. The requirements for experts who want to join the group of professionals are described in detail on the platform at www.peee.gov.pl.