Koniusza Municipality, get to know your Eco-manager!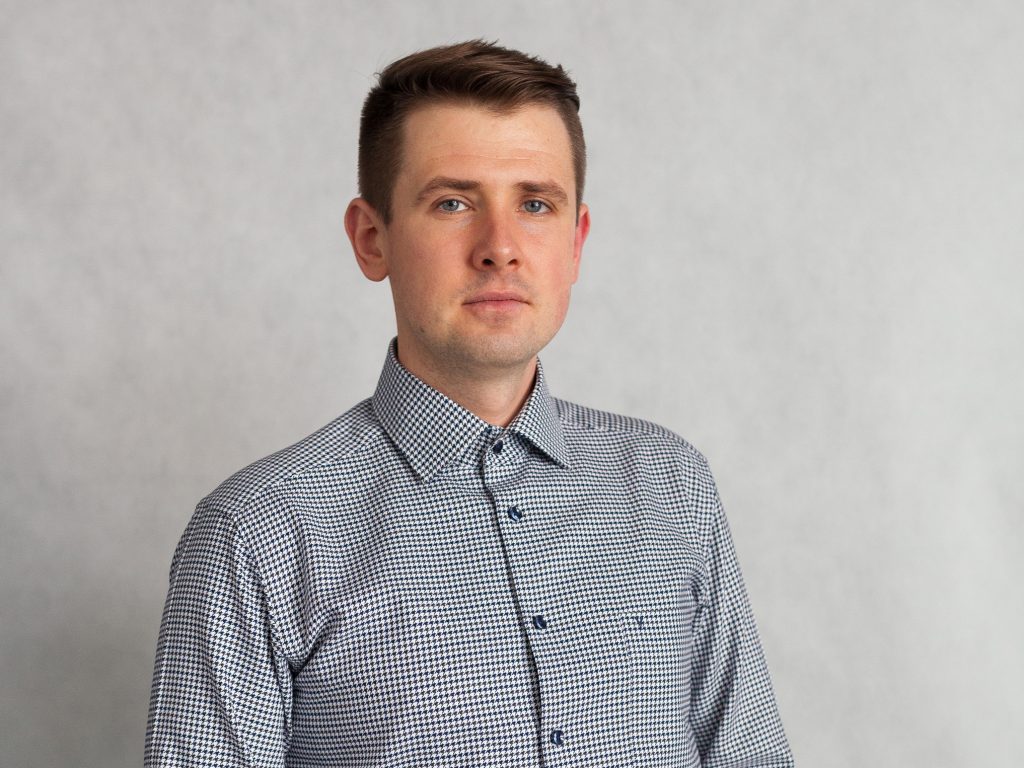 You are welcome to read the following article in the Get to Know Your Eco-manager! cycle. The cycle is connected with Eco-manager workshops during which they share their experiences, knowledge and creative ideas to fight smog. Today we are presenting the activities of Michał Bochenek – the Eco-manager employed in Koniusza Municipality within the "Implementation of the Air Quality Program for the Malopolska Region – Małopolska in a Healthy Atmosphere" LIFE project.
A local resident comes to you and wants to settle the matter quickly and efficiently. How should you be prepared for such a visit? What should he know to save time spent at the office?
Michał Bochenek, the Eco-manager in Koniusza Municipality: First, he should ask himself what he wants to do? Will it be information what boiler he should buy? Will it be getting the funds? Is thermo-modernization of the house within his interests? Does he wants to invest in renewable energy sources? If a resident asks me about funding a new boiler, I am interested in, among others: the condition of his building, whether it is insulated, are windows and doors exchanged? If the house meets the requirements, it is modernized I am capable of providing help in getting the boiler funding. However, if the house is not insulated, has old windows, and heat escapes through the roof I can advise to obtain a loan for thermo-modernization in the Provincial Fund for Environmental Protection and Water Management.
It is then the most significant for the resident to know what the condition of his building is with respect to thermal efficiency.
Michał Bochenek: Michał Bochenek: As a rule – yes. Only after recognizing the situation, can I provide the person with information on where and when he/she should submit their application, what form they should use, where they should look for further information, as not everything can be arranged in the municipality office. However, as far as our internal investment funding programs are concerned, I immediately provide information on how to obtain such funding, what requirements should be met, what amounts can be obtained and what is the further procedure like.
How do you assess the ecological awareness of the inhabitants of Koniusza Municipality?
Michał Bochenek: When I started to work, it was not the best. Now, slowly, the situation is improving. In the past few years, the issue of smog has been very popular in the media. In the municipality itself, an Eco-manager was hired, his goal is, among others, to raise public awareness in the field of air quality protection. What is more, people are more and more interested in the subject, they ask questions, they inform each other, e.g. neighbors inform their neighbors. This is understandable, why should one family invest in ecological heating when a person uses an old furnace for heating a few meters away and poisons the entire neighborhood? Going out to people, talking, meeting adults and children, it all brings results.
What are your plans for your professional future? What would you like to achieve in 2018 as an Eco-manager?
Michał Bochenek: So far, I have focused on meetings with adults and preschoolers and children from primary schools. Now I would like to get more involved in secondary education, where cooperation is so much more difficult that the mere transfer of knowledge is not enough. We should activate young people, encourage them to take part in various meetings, initiatives, competitions that will help this knowledge to be systematized and perpetuated. At the moment the main challenge is to pass this knowledge on to young people so that they were interested in the subject and willingly engage in the activities that we offer.
You can learn more about the activities of the Eco-manager of Koniusza Municipality from the Facebook profile: Koniusza in a healthy atmosphere.