Let's fight pollution – cooperation with young people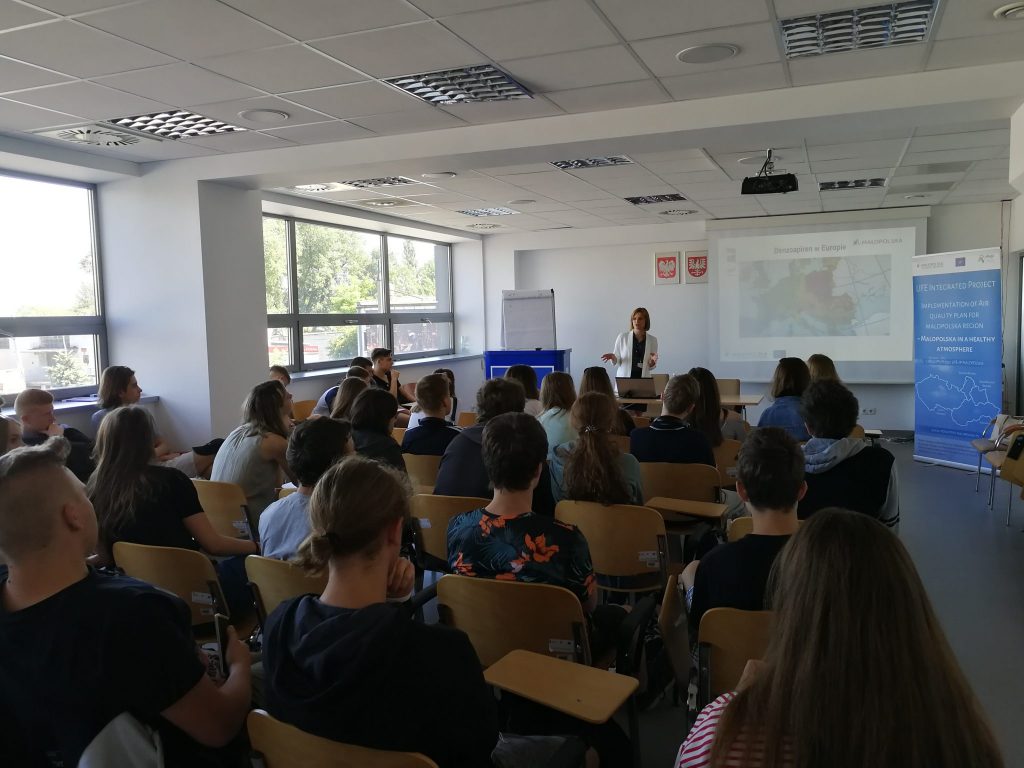 Air pollution in Eastern Europe has been one of the leading issues in the international arena in recent years. Universal access to the results of air quality measurement, as well as the gradually-increasing ecological awareness of the society, activate more and more organizations to discuss and jointly search for solutions to this problem.
Inspiration and exchange of experiences
Meetings and workshops organized by the European Youth Center from Krakow were held in the Malopolska Region as part of the Polish-Ukrainian Youth Exchange Council on 4-11 June 2018. The "Let's fight pollution" project is an initiative of young people from Poland and Ukraine who are active in their communities and want to improve air quality. The aim of the project is to increase ecological awareness and the activity of counteracting the negative phenomenon of air pollution and the presence of smog.
The representative of the Marshal's Office of the Malopolska Region met the originators and implementers of the "Let's fight pollution" project on June 7, 2018 in order to present their activities undertaken as part of the "Implementation of the Air Quality Plan for the Malopolska Region – Malopolska in a Healthy Atmosphere" LIFE integrated project. Good practices and the solutions implemented by the Malopolska Region were presented during the meeting. The specifics of the work of Eco-managers were presented, as well as the challenges faced by municipalities in connection with the need for reducing low emissions. After the presentation of the Malopolska Region's activities, the youth asked many questions about the anti-smog resolution and the control of furnaces. What is more, the students visited the Podhale hot springs and met the representative of the Zakopane Municipality which also implements the LIFE project.
Ideas and action plan
Representatives of the Electronic and Informatics School Complex from Sosnowiec and Ternopil School 5 with Advanced Foreign Languages from Ukraine will develop a number of materials, including: movies, scenarios of anti-smog workshops, comic books that will refer to air protection.
Bottom-up activities, implemented on many levels and addressed to various recipients, are particularly valuable as they result in the snowball effect. Any success of small educational and information projects inspires others to create new, interesting solutions. And shaping pro-ecological attitudes and building environmental awareness and responsibility is a long-term but an extremely important process.