LIFE-IP MALOPOLSKA Integrated Project at the Conference on Climate Change COP23 in Bonn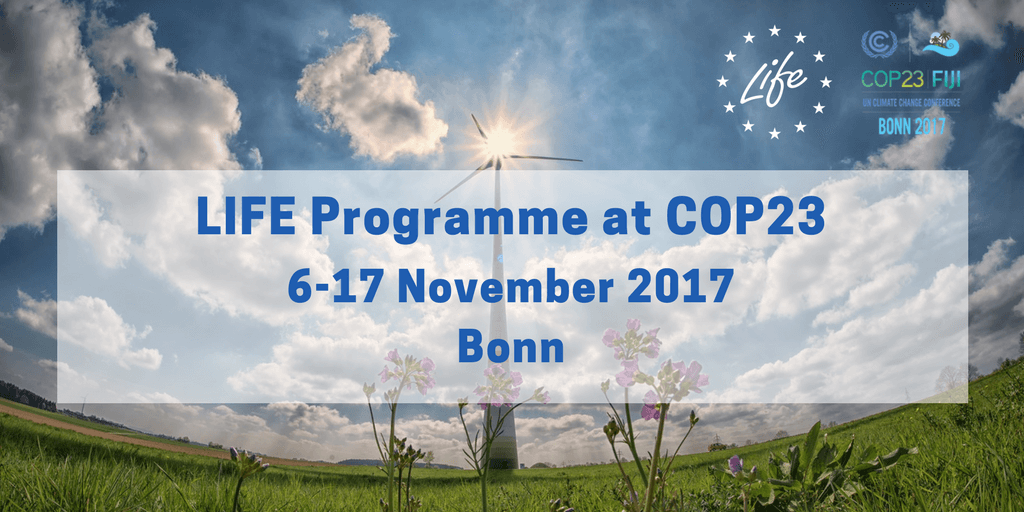 On 8th November 2017, the Marshal's Office of the Malopolska Region representative, invited by the European Comission, took part in side-event "EU steps up on climate finance: LIFE Programme", organised in Bonn.
Five different projects have been invited to the LIFE Programme side-event at COP23, with very broad scope of those projects including developing ambitious air quality policies and low-carbon development strategies, through to the dissemination of evaluation tools and skills for risk prevention and boosting smart farming techniques to raising public awareness on the urgency of climate action.
During the event, results of the LIFE programme were presented by LIFE WZROST, LIFE BEEF CARBON, LIFE DERRIS, LIFE MAXIMISER and LIFE-IP MALOPOLSKA, which were presented by Tomasz Pietrusiak, Deputy Director of the Environment Department at the Marshal's Office of the Malopolska Region.
During the debate about the LIFE project achievements and challenges, Facebook live streamig was organised.
Sharing experiences with other LIFE projects is part of E.3 activity "Creating a platform for experience sharing with stakeholders and networking with other projects" of the "Implementation of Air Quality Plan for Małopolska Region – Małopolska in a healthy atmosphere" European Union LIFE integrated project.