Liszki, Wieliczka and Nowy Targ are leaders in replacing old furnaces!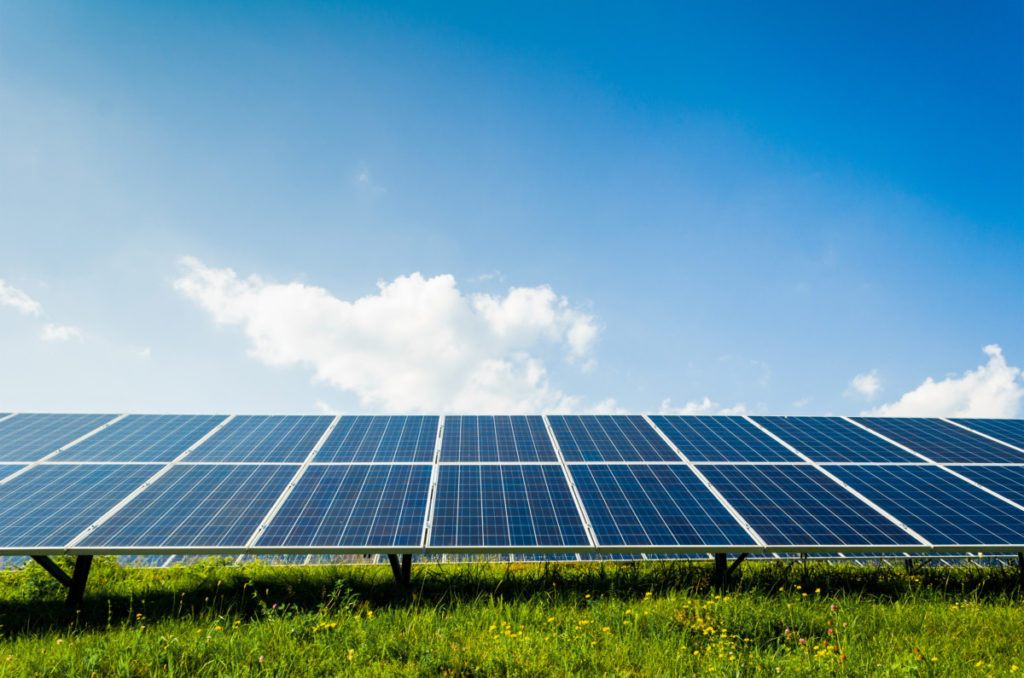 Summary of the Air Protection Plan for the Małopolska Region for the first half of 2021.
The Marshal's Office of the Małopolska Region summarised the activities of municipalities in the implementation of the Air Protection Plan for the Małopolska Region in the first half of the year 2021. Actions in the discussed period were undertaken in our region in 150 municipalities, which in this way reduced emissions from inefficient boilers and furnaces and improved the quality of life of residents.
In the first half of the year, 3 493 inefficient sources of heat for solid fuels were replaced in the Małopolska region. The largest number of old fossil fuels was removed in the municipalities of Liszki (187), Wieliczka (132) and Nowy Targ (V) (116). Most often (2 120 times) residents decided to replace their homes with gas heating, which constitutes 61% of all replacements in the first half of the year. 17% of replacements were biomass boilers complying ecodesign requirements (588 appliances).
By June, 816 inefficient heat sources had been removed or replaced in the so-called 'Obwarzanek Krakowski' area. As in the rest of the region, the majority of residents opted to replace their old furnace with a gas-fired heater. (729 furnaces, accounting for 90% of all replacements).
Inhabitants of our region submitted in the first half of 2021 8 691 applications for financing from the Clean Air Programme. Most of them, i.e. as many as 245, were submitted in the gmina of Wieliczka. The second place ex aequo with the number of 221 applications was taken by the communes of Krzeszowice and Myślenice. The third place in terms of the number of submitted applications was taken by Skawina commune (205).
| Municipality | Applications submitted to the Clean Air Programme 01.01-30.06.2021 (data from WFOŚiGW in Kraków) | Number of buildings where inefficient solid fuel heat sources have been eliminated 01.01-30.06.2021 (data from municipalities' reports) |
| --- | --- | --- |
| Alwernia | 47 | 2 |
| Andrychów | 131 | 18 |
| Babice | 29 | 12 |
| Biały Dunajec | 22 | 16 |
| Biecz | 28 | 8 |
| Biskupice | 30 | 12 |
| Bobowa | 25 | 19 |
| Bochnia (C) | 57 | 11 |
| Bochnia (V) | 62 | 0 |
| Bolesław | 3 | 2 |
| Bolesław (p. olkuski) | 27 | 24 |
| Borzecin | 12 | 3 |
| Brzesko | 136 | 27 |
| Brzeszcze | 71 | 12 |
| Brzeźnica | 79 | 0 |
| Budzów | 22 | 0 |
| Bukowina Tatrzańska | 20 | 68 |
| Bukowno | 27 | 16 |
| Bystra-Sidzina | 21 | 4 |
| Charsznica | 30 | 19 |
| Chełmek | 88 | 15 |
| Chełmiec | 159 | 65 |
| Chrzanów | 69 | 91 |
| Ciężkowice | 15 | 4 |
| Czarny Dunajec | 53 | 0 |
| Czchów | 25 | 4 |
| Czernichów | 77 | 32 |
| Czorsztyn | 38 | 1 |
| Dąbrowa Tarnowska | 42 | 1 |
| Dębno | 45 | 45 |
| Dobczyce | 57 | 38 |
| Dobra | 25 | 4 |
| Drwinia | 23 | 7 |
| Gdów | 54 | 5 |
| Gnojnik | 18 | 0 |
| Gołcza | 30 | 40 |
| Gorlice (C) | 46 | 12 |
| Gorlice (V) | 91 | 16 |
| Gręboszów | 11 | 5 |
| Gromnik | 30 | 9 |
| Gródek nad Dunajcem | 23 | 0 |
| Grybów (C) | 21 | 0 |
| Grybów (V) | 56 | 16 |
| Igołomia-Wawrzeńczyce | 93 | 32 |
| Iwanowice | 50 | 3 |
| Iwkowa | 36 | 0 |
| Jabłonka | 73 | 47 |
| Jerzmanowice-Przeginia | 46 | 8 |
| Jodłownik | 34 | 12 |
| Jordanów (C) | 25 | 3 |
| Jordanów (V) | 51 | 0 |
| Kalwaria Zebrzydowska | 81 | 50 |
| Kamienica | 32 | 15 |
| Kamionka Wielka | 23 | 8 |
| Kęty | 117 | 0 |
| Klucze | 53 | 3 |
| Kłaj | 23 | 37 |
| Kocmyrzów-Luborzyca | 40 | 65 |
| Koniusza | 47 | 27 |
| Korzenna | 35 | 19 |
| Koszyce | 41 | 5 |
| Kościelisko | 16 | 6 |
| Kozłów | 13 | 0 |
| Krościenko nad Dunjcem | 26 | 26 |
| Krynica-Zdrój | 38 | 4 |
| Krzeszowice | 221 | 59 |
| Książ Wielki | 19 | 0 |
| Lanckorona | 10 | 5 |
| Laskowa | 24 | 6 |
| Libiąż | 94 | 100 |
| Limanowa (C) | 42 | 41 |
| Limanowa (V) | 92 | 23 |
| Lipinki | 21 | 2 |
| Lipnica Murowana | 7 | 0 |
| Lipnica Wielka | 34 | 9 |
| Lisia Góra | 40 | 0 |
| Liszki | 56 | 187 |
| Lubień | 36 | 0 |
| Łabowa | 18 | 2 |
| Łapanów | 31 | 7 |
| Łapsze Niżne | 17 | 0 |
| Łącko | 98 | 0 |
| Łososina Dolna | 33 | 4 |
| Łukowica | 14 | 6 |
| Łużna | 32 | 10 |
| M. Kraków | 151 | 0 |
| M. Nowy Sącz | 119 | 3 |
| M. Tarnów | 93 | 40 |
| Maków Podhalański | 47 | 12 |
| Mędrzechów | 9 | 1 |
| Michałowice | 82 | 71 |
| Miechów | 66 | 10 |
| Mogilany | 82 | 0 |
| Moszczenica | 4 | 10 |
| Mszana Dolna (C) | 35 | 8 |
| Mszana Dolna (V) | 60 | 33 |
| Mucharz | 18 | 0 |
| Muszyna | 29 | 0 |
| Myślenice | 221 | 13 |
| Nawojowa | 33 | 12 |
| Niedzwiedź | 24 | 0 |
| Niepołomice | 127 | 72 |
| Nowe Brzesko | 49 | 5 |
| Nowy Targ (C) | 74 | 24 |
| Nowy Targ (V) | 70 | 116 |
| Nowy Wiśnicz | 39 | 0 |
| Ochotnica Dolna | 28 | 53 |
| Olesno | 19 | 39 |
| Olkusz | 119 | 35 |
| Osiek | 30 | 10 |
| Oświęcim (C) | 25 | 36 |
| Oświęcim (V) | 74 | 17 |
| Pałecznica | 10 | 0 |
| Pcim | 65 | 8 |
| Piwniczna-Zdrój | 44 | 11 |
| Pleśna | 30 | 18 |
| Podegrodzie | 58 | 33 |
| Polanka Wielka | 18 | 9 |
| Poronin | 24 | 1 |
| Proszowice | 80 | 32 |
| Przeciszów | 39 | 6 |
| Raba Wyżna | 63 | 11 |
| Rabka-Zdrój | 47 | 39 |
| Raciechowice | 46 | 2 |
| Racławice | 8 | 11 |
| Radgoszcz | 22 | 0 |
| Radłów | 44 | 53 |
| Radziemice | 9 | 99 |
| Ropa | 12 | 2 |
| Ryglice | 22 | 4 |
| Rytro | 7 | 0 |
| Rzepiennik Strzyżewski | 24 | 4 |
| Rzezawa | 34 | 0 |
| Sękowa | 18 | 6 |
| Siepraw | 37 | 5 |
| Skała | 27 | 13 |
| Skawina | 205 | 111 |
| Skrzyszów | 33 | 11 |
| Słaboszów | 10 | 5 |
| Słomniki | 108 | 4 |
| Słopnice | 13 | 6 |
| Spytkowice (p. wadowicki) | 57 | 5 |
| Spytkowice (p. nowotarski) | 14 | 4 |
| Stary Sącz | 81 | 31 |
| Stryszawa | 51 | 8 |
| Stryszów | 30 | 6 |
| Sucha Beskidzka | 17 | 26 |
| Sułkowice | 91 | 3 |
| Sułoszowa | 17 | 12 |
| Szaflary | 40 | 0 |
| Szczawnica | 12 | 14 |
| Szczucin | 54 | 18 |
| Szczurowa | 36 | 3 |
| Szerzyny | 7 | 4 |
| Świątniki Górne | 34 | 39 |
| Tarnów | 80 | 1 |
| Tokarnia | 29 | 10 |
| Tomice | 17 | 16 |
| Trzciana | 15 | 33 |
| Trzebinia | 112 | 13 |
| Trzyciąż | 8 | 11 |
| Tuchów | 28 | 47 |
| Tymbark | 16 | 20 |
| Uście Gorlickie | 21 | 5 |
| Wadowice | 95 | 80 |
| Wieliczka | 245 | 132 |
| Wielka Wieś | 49 | 26 |
| Wieprz | 25 | 0 |
| Wierzchosławice | 44 | 7 |
| Wietrzychowice | 13 | 25 |
| Wiśniowa | 35 | 47 |
| Wojnicz | 33 | 13 |
| Wolbrom | 48 | 33 |
| Zabierzów | 100 | 36 |
| Zakliczyn | 27 | 12 |
| Zakopane | 20 | 35 |
| Zator | 25 | 24 |
| Zawoja | 40 | 0 |
| Zembrzyce | 23 | 12 |
| Zielonki | 137 | 45 |
| Żabno | 53 | 0 |
| Żegocina | 21 | 0 |
| Total: | 8 691 | 3 493 |