Małopolska catches a breath!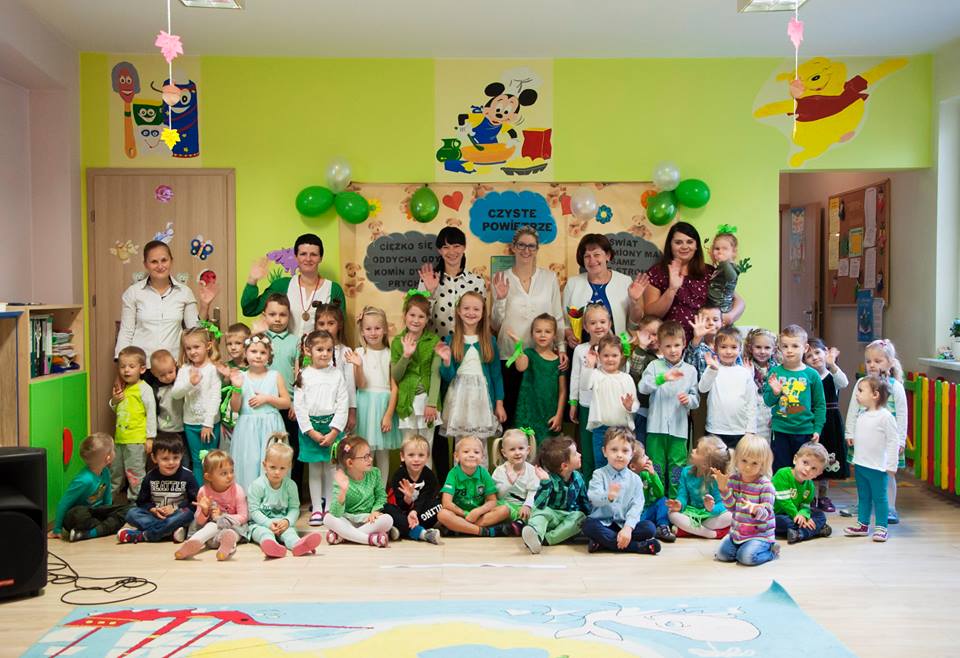 1800 air purifiers for hospital children's wards, kindergartens, nurseries and toddler clubs 

The action, which was inaugurated on 3rd September this year in Borek Szlachecki, has just ended. The Małopolska hospital children's wards, kindergartens, nurseries and toddler clubs have been equipped with modern air purifiers. These devices are an ad hoc solution aimed at improving the air quality in the rooms in which children reside for a long time.
"Children, but also parents, are transferred in addition to the purifier – knowledge of what the threat is smog and that all the inhabitants of Małopolska have to take action to change this situation" – emphasized Jacek Krupa, Marshal of the Malopolska Region.
1800 air purifiers were purchased as part of the LIFE project entitled: " Implementation of the air quality plan for the Małopolska Region – Małopolska in a healthy atmosphere". The total cost of the project is 1,058,400 PLN. Institutions to which the devices came did not participate in the costs.
Educational actions in each institution
Each facility that received a purifier, declared an educational campaign for children and their parents in the area of ​​air quality. Preschoolers prepared a delightful artistic program, choreography and the whole setting of the event. The performances abounded in various kinds of games and substantive talks. The main motive of all events was of course the care for air quality. All performances, thanks to the creativity of parents and educators, were distinguished by their ingenuity and commitment.
 "Meetings with children give a lot of joy and satisfaction. Young people absorb knowledge like a sponge and do not negate scientific research. They assume that air pollution is harmful and we should fight this negative phenomenon. Visits to kindergartens always combine with emotions. The educational campaign surprised with the enormous involvement of children and their ecological awareness" – Kamila Pakuła – eco-manager from Gorlice sums up the educational campaigns.
Purifiers have reached both private and public kindergartens and nurseries. Almost all municipalities in Małopolska have joined this initiative. In many local governments this caused a domino effect. Obtaining a purifier motivated local governments, parents and other entities to continue this campaign and persuaded them to buy more devices.
"Self-governments are becoming more actively involved in the fight against low emissions. We subsidize the replacement of old heating devices and conduct information campaigns. Air purifiers in kindergartens is one of the activities that also has an educational dimension. 24 devices have been added to our facilities, but we encourage private investors to join this action and fund additional equipment" notes Tomasz Ożóg, Deputy Mayor of Skawina.
The summary of the action and reports from the educational meetings can be followed on municipalities' websites, as well as on social media.
Priceless health of the youngest
How did parents of children and kindergarten workers react to air cleaners? The latter recognize the usefulness of the device. The device is easy to use and each one has an instructional video.
"The cleaner will be wandering from the hall to the kindergarten room and I hope that this example will encourage sponsors or parents to buy another one so that permanently one cleaner will be in every room" – says Małgorzata Jaśtal-Balcewicz, director of the educational institutions in Borek Szlachecki.
Parents, on the other hand, appreciate not only the fact that for a few hours a day their children will breathe clean air, but also that the device is completely safe. It was equipped with a parental control button.
 "I am glad that in the winter, when smog especially affects the youngest, my son will be able to breathe clean air for several hours a day. This is very important to me, because the well-being of my child and his health are the most important for me" – emphasizes Katarzyna Czech from Mników.
 Why air cleaners?
Purifiers are adapted to the needs of a typical kindergarten room. They are able to filter all air in the room twice in an hour. In addition, they are equipped with high-class HEPA filters that capture dust and substances harmful to health and allergens. As a result, the youngest have a chance to avoid the smog season and health problems associated with polluted air.
Andrzej Guła – from the Krakow Smog Alert in an interview for Radio Krakow, found it justified to purchase purifiers for educational institutions by the Marshal's Office: "When there is a high concentration of particulate matter, it also gets into the rooms and as long as we do not eliminate the most polluting coal boilers, we have to deal with these long, smoggy autumn-winter days with other methods".
Often exceeding the permissible level of pollution reaches even 500% of the norm, so the indoor air is also harmful to health. An air purifier is an effective, though temporary measure to fight with smog.
Purifiers also went to medical facilities. The youngest patients of children's wards in five hospitals in Małopolska will benefit from them. For years, internists and pulmonologists have been paying attention to the increasing number of allergies and illnesses associated with contaminated air. 
"We must all make sure that the air is better. I believe that everyone should be educated – from kindergarten to universities of the third century. Children are our future. Meanwhile, children and the elderly are particularly exposed to smog. In Małopolska, we have several times more children with allergies than in the so-called green areas "- emphasizes Anna Prokop-Staszecka, Chief Executive of the John Paul II Specialist Hospital in Krakow.
The cleaners have been installed in the rooms where children are staying. In addition, educational materials were also provided, such as: job cards and books along with information brochures on the topic of smog. They contain information on the causes of smog formation, the consequences of breathing polluted air, as well as ways to counteract the creation of low emissions.
Promotion of educational action
Several hundred materials relating to the informational and educational campaign conducted by the Małopolska Region appeared in the press and on the Internet. In addition, in the Małopolska Railways and POLREGIO, a film promoting air protection and information boards about the distribution of purifiers was displayed for two months. Radio Kraków conducted a promotional campaign on the air of the radio station. Numerous interviews with eco-managers, doctors, scientists and local leaders were carried out. As part of the action, there was organized contests for listeners, in which prizes were energy-saving sets and air purifiers. The action was very popular.
Measure was implemented as part of the LIFE integrated project "Implementation of the air quality plan for the Małopolska Region – Małopolska in a healthy atmosphere".
[easy_image_gallery gallery="623″]