Malopolska LIFE project shares results at international conference Trilateral workshop of LIFE projects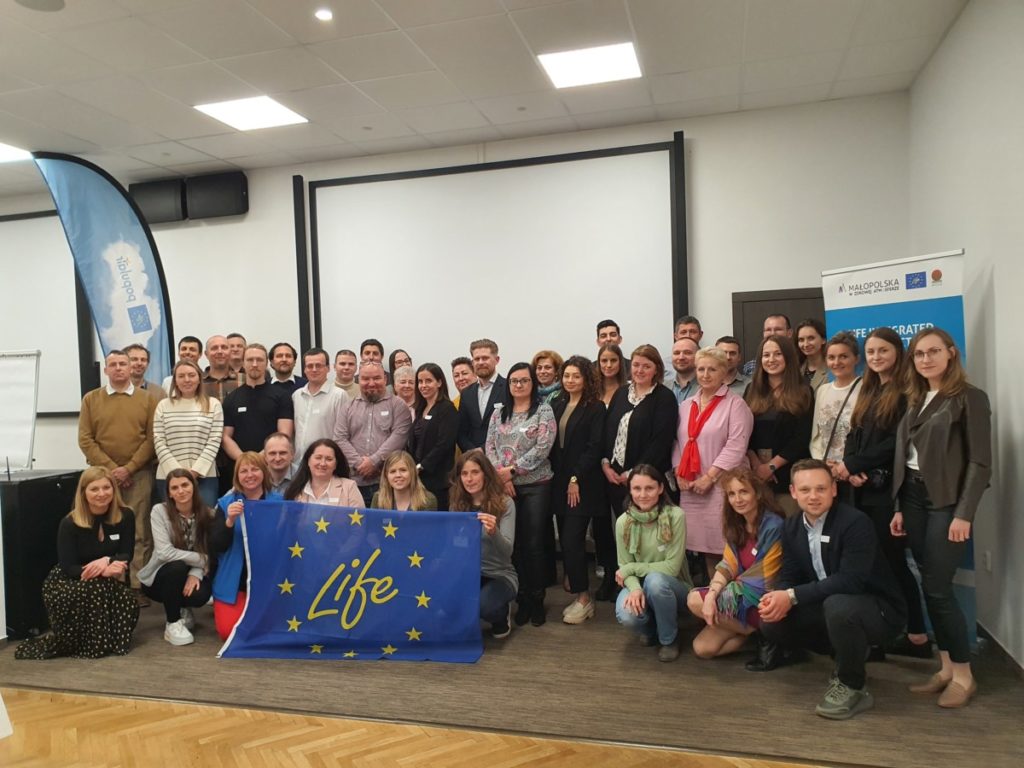 The Trilateral workshop of LIFE projects took place on May 17-19 in Piestany, Slovakia. It was attended by representatives of three LIFE projects from Poland, Slovakia and Hungary. The Marshal's Office of the Małopolska Region was represented by Deputy Director of the Department of Environment Piotr Łyczko, together with the Air Protection Team and eco-managers. The conference, organized by the Populair Project, brought together experts from various fields related to air quality. In addition, eco-counselors from Slovakia, Hungary and Poland exchanged experiences from the implementation of the LIFE integrated project. It was an opportunity to discuss good practices in air quality monitoring, emission reduction and environmental improvement. Panels covered new solutions and technologies in the field of environmental protection.
Exchange of experience
Each of the invited projects presented activities and results achieved as a result of LIFE projects. The speeches were accompanied by lively discussions. The LIFE IP Malopolska project in a healthy atmosphere was very popular among the participants of the meeting. Representatives of the Małopolska region answered many questions while acting as a leader of the LIFE program, as Małopolska is the only region that is simultaneously implementing as many as two integrated projects. The first project to improve air quality has already been implemented since 2015. And the second , involving the implementation of the Regional Action Plan for Climate and Energy for Małopolska, since 2021.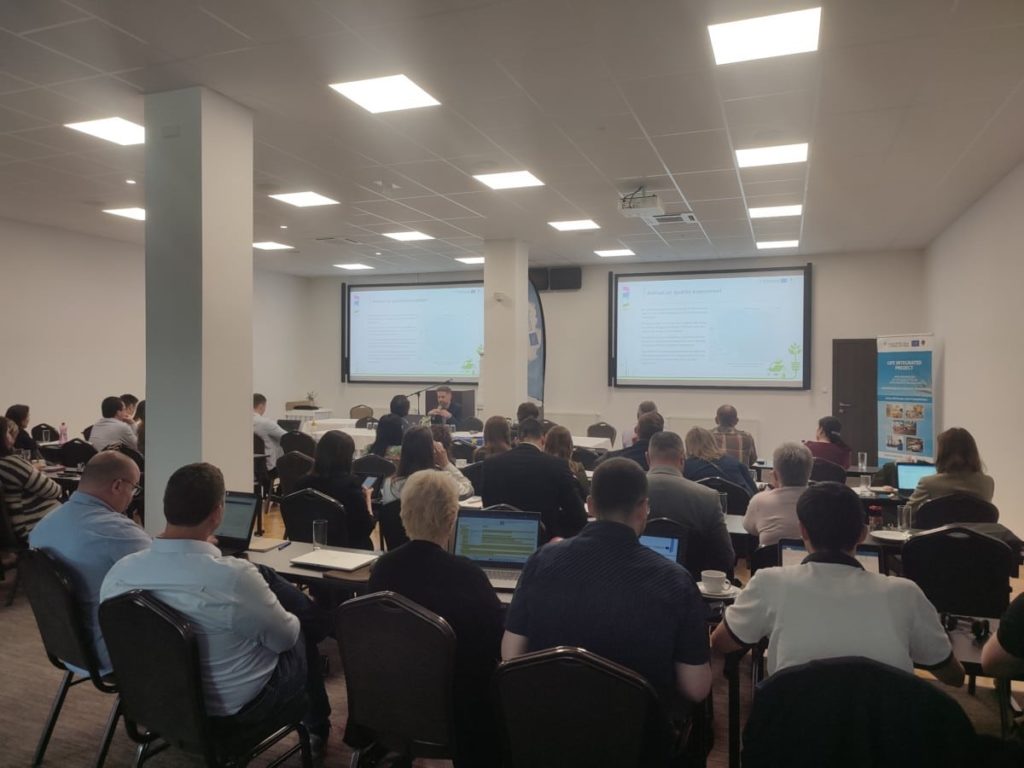 Workshop
The second day was full of panel discussions and group work. Participants presented national and regional air quality regulations. They also debated the air quality monitoring and modeling system. An interesting discourse was sparked by issues related to subsidies for air improvement in individual countries. There were also accents relating to educational activities raising awareness among children and residents. Examples of good practices disseminated in the region proved to be extremely valuable. The discussion during the work in teams was very fruitful.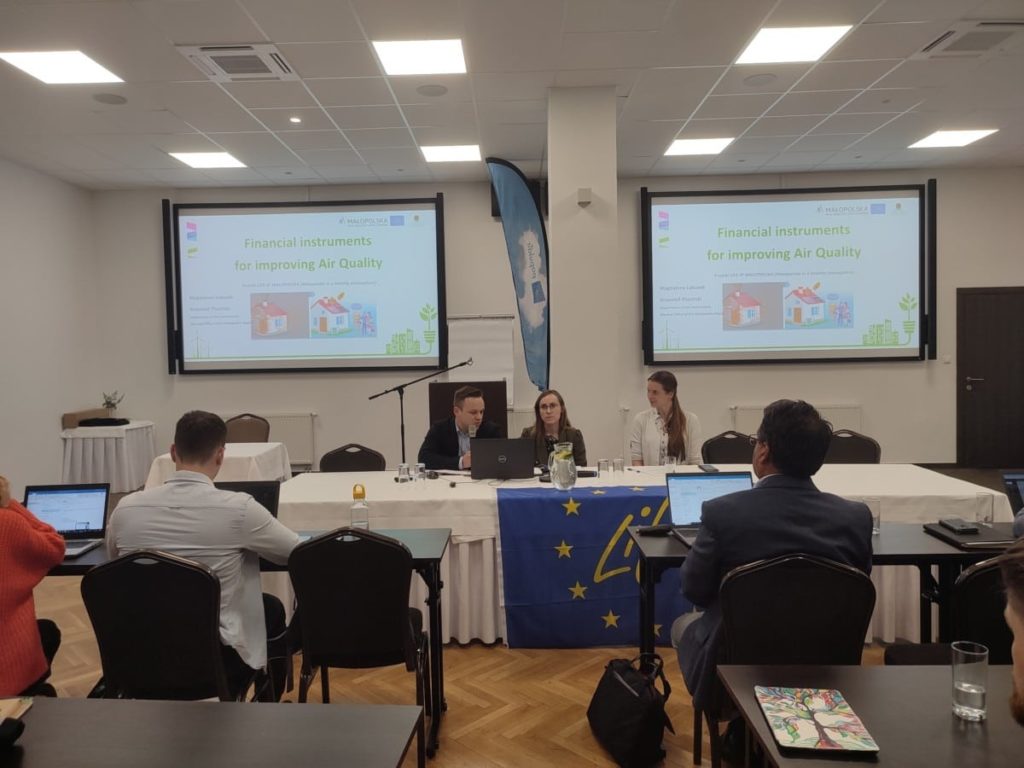 Study visit to the Sorting Center
On the last day of the meeting, conference participants visited the Správca Sorting Center of Zálohového Systému Kočovce – Rakoľuby. The solution implemented at the Slovak sorting plant is expected to ultimately reduce the amount of waste, as well as lead to an increase in the reuse of raw materials. Producing new packaging and increasing the aesthetic value of the environment are the main focuses of the plant. The hosts introduced the study visit participants to the modern solutions that are used to segregate waste and encourage residents to actively recycle. In Slovakia, the system of returning deposit packaging (mainly plastic bottles and cans) also in places other than the store is widespread.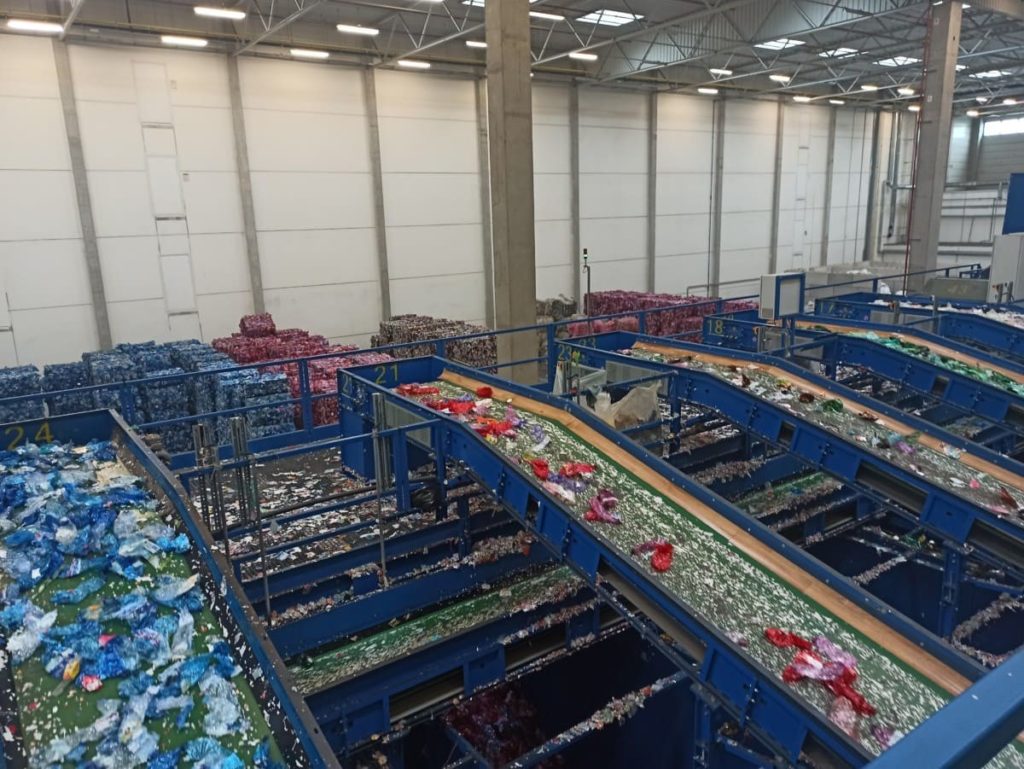 The trip was organized as a revisit. On February 24-25, 2020, we hosted in Malopolska, representatives of LIFE Projects in the framework of the LIFE Air Workshop.