#MalopolskaBreathes! New Ambassadors of Clean Air in the Malopolska Region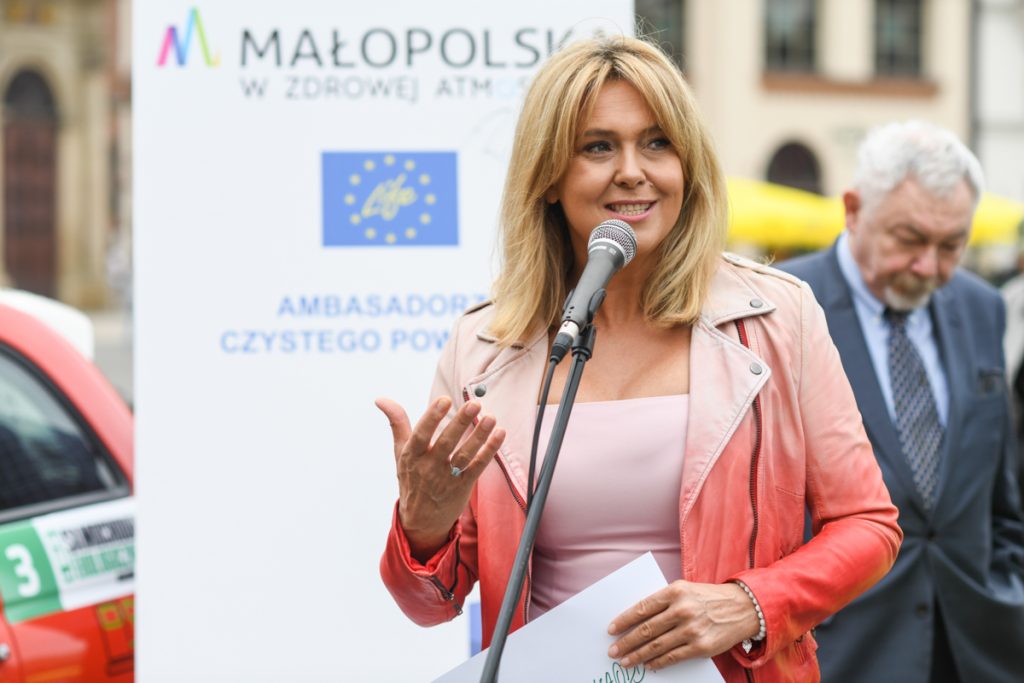 The # MalopolskaBreathes! action, new Ambassadors of Clean Air in the Malopolska Region and a race of electric cars from Krakow to the capital of the Tatra Mountains  – Zakopane are only some of the attractions during the EcoZakopane Forum. The south of Poland became the cradle of eco-initiatives in the first week of June.
Andrzej Bargiel was joined by other ambassadors of clean air in the Malopolska Region on Sunday, June 3. They placed their signatures on the commemorative plaque on the main square in Krakow and set off in the race of electric vehicles to Zakopane. Among the new ambassadors, we welcomed:
Jakub Herzig,
I was born in Wroclaw, I have lived in Warsaw for 10 years, but it is in Krakow that most of my family members live. I stay in Podhale a bit where my daughter was born – Magdalena Schejbal said, emphasizing her relations with the Malopolska Region. – All of the places are connected, however, by the fact that they are struggling with the problem of smog. And for me, as a mother, it is even more important to instil the awareness of ecology and the need for the fight for clean air in the young generation", Schejbal said.
Are electric cars the vehicles of the future? You could have seen it last weekend. On the Krakow – Zakopane route, electric vehicles traveled in a race. Ecology and consumption of the least amount of energy was the most significant this time.
Electric cars, scooters, bicycles, tricycles – they are the vehicles of the future. I am convinced that they are also the future of the Malopolska Region and will soon be seen more and more often on our streets, even next to the buses that are so common in many cities – Jacek Krupa said, before the race, adding that the winner of the rally of electric cars will turn out to be not the one who is the fastest, but the one who is the most "eco" when going from Krakow to the capital of the Tatra Mountains.
At the finishing line of the rally there were also attractions for the youngest – in Zakopane, there was "Running for clean air" race for children and other sports competitions, adults could also participate. During the events, one could learn more about why it's worth taking care of the environment and what the ways to fight smog are.
Eco Zakopane
The events taking place on June 3 in Krakow and Zakopane were the inauguration of the International Energy and Environment Forum ECOZAKOPANE, co-organized by the Malopolska Region. During the forum, held until June 6, up to 6 thousand people from around the world would discuss topics related to clean environment.
More information can be found on the www.ekozakopane.pl website.
[easy_image_gallery gallery="686″]