No more coal in Małopolska municipalities!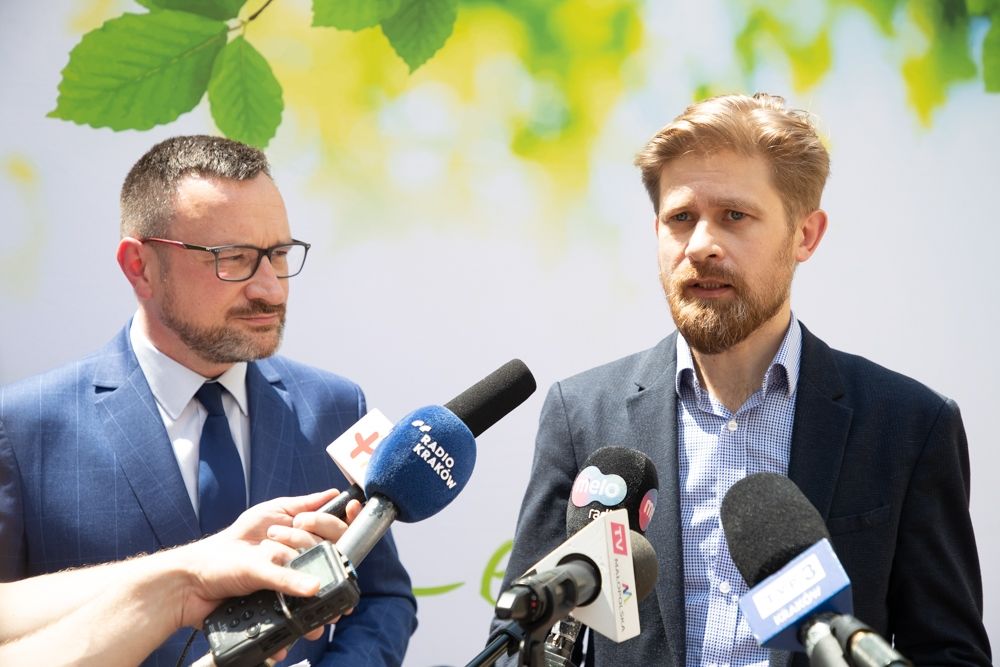 Skawina, Niepołomice, Krzeszowice, the cities of Nowy Targ and Oświęcim – these are the local governments of Lesser Poland, which want to introduce a complete ban on burning coal as of 1 January 2030. Public consultations on local anti-smog resolutions are just beginning in their areas. Communes which decide on a local anti-smog law will receive preferences in access to funds from the Regional Operational Programme for the years 2021-2027.
This is a milestone in the fight for clean air in Małopolska. We can clearly see that this topic is increasingly important, and that attitudes towards environmental issues are changing. The discussion on local anti-smog resolutions is the beginning of a revolution
emphasizes Deputy Speaker Tomasz Urynowicz.
Local anti-smog resolutions are ahead of provincial regulations. According to the anti-smog resolution for Małopolska, non-classified stoves, the so-called "kopciuchy", must be replaced by the end of 2022. However it will still be possible to use coal in modern heating devices. More and more local governments of Malopolska decide to take bolder steps. This is encouraged by the significant improvement of air quality in Cracow, where as of September 2019 there is a total ban on using solid fuels. Apart from Skawina, Niepołomice, Krzeszowice, Nowy Targ and Oświęcim, the local governments of Tarnów, Rabka-Zdrój and communes of Zabierzów, Czarny Dunajec are also discussing a local ban on coal.
Local anti-smog resolutions will be adopted by the Sejmik of the Małopolskie Voivodeship at the request of the communes and after the commune council adopts an appropriate directional resolution, worked out during the consultation process. The greatest benefit of adopting local resolutions will be the health of residents – faster achievement of air quality consistent with Polish and European standards. An additional benefit is the preferential treatment of such municipalities when allocating funds from the Regional Operational Programme for 2021-2027.
However, in order to introduce restrictions, local authorities must also provide their inhabitants with assistance in replacing stoves. First of all, the activity of eco-managers, functioning of the service point of the Clean Air grant programme and support for people suffering from so-called energy poverty.
These activities are part of the national energy policy, and active local governments receive all possible substantive assistance from the Board of the Małopolska Voivodeship
added Deputy Speaker Tomasz Urynowicz.
The content of draft local anti-smog resolutions can be read at: tu
On the same website, you can also submit your opinion on the draft resolutions by taking part in the public consultation until July 14, 2021.