Only 6 more months to submit your declaration to CEEB!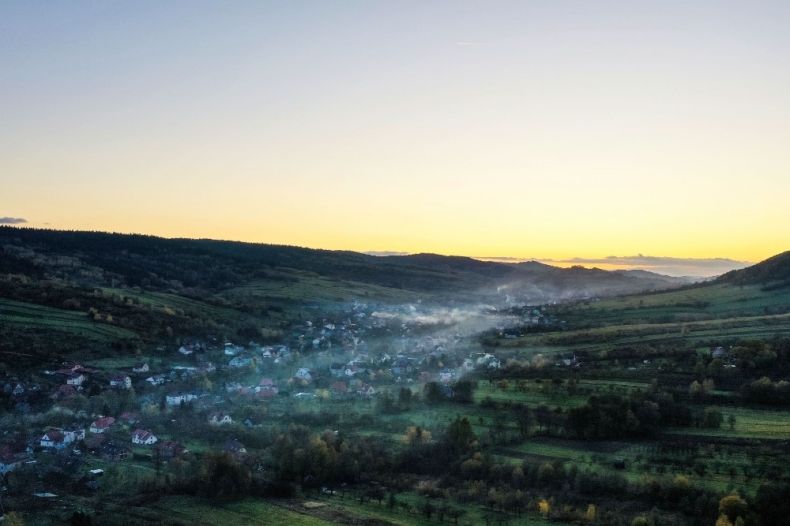 All owners of existing buildings by the end of June 2022 should submit a declaration to the Central Emission Evidence of Buildings (CEEB) regarding the heat source in use. You can do it in person, at your municipality office, or via the Internet. It is worth to hurry up, because failure to meet this obligation is punished with fines. Meanwhile, according to data as of December 2021, the database has received 73 thousand declarations from Małopolska, and they concern only 8% of address points. So still about 90 percent of building owners have not fulfilled this obligation.
What is CEEB?
The Central Building Emissions Inventory was launched on July 1, 2021. Its aim is to collect data on how Poles heat their homes. Such knowledge and the map of emissions drawn up on its basis will help in the fight against smog and air pollution.
– The database will make it possible to identify areas in need of particularly intensive action to replace the heat source. It will also enable effective adjustment of modernization programs. In the future, CEEB will also include information on public aid granted in the area of thermomodernization and replacement of boilers. It is therefore a tool for local governments and government administration to effectively carry out activities to improve air quality – Piotr Łyczko – Deputy Director of the Department of Environment.
Who should file the return?
Information on used and owned heating devices should be provided by each owner of a residential or non-residential building. In the case of multi-family buildings, this obligation should be fulfilled by the manager for the whole or part of the building. All used heating sources should be reported in the database, such as district heating, heating boiler with indication of its type, coal stove, heater or fireplace. It is also necessary to register renewable energy sources: heat pumps, geothermal, solar panels for water heating, except for photovoltaics.
By when do we have time?
Each owner or manager of an already operating and heated building is required to submit an electronic or paper declaration by June 30, 2022. For newly installed heating equipment, the deadline is 14 days after the heat source becomes operational.
How to make a declaration to CEEB?
The heating source can be reported in the traditional paper form or, via the website https://www.zone.gunb.gov.pl. Important: In order to use this form, you must have a trusted profile or an e-ID. If you want to declare in person, you have to fill in the form manually and send it by post or deliver it to the municipal office responsible for the location of your house.
Only one year to replace old stoves According to data from the CEEB declaration for December 2021, solid fuel boilers below class 3 or without class 3 account for as much as 41% of all stoves in Małopolska, while those meeting ecodesign requirements account for just 6%! Meanwhile, according to the anti-smog resolution for our province, by the end of 2022 all heat sources using coal or wood that do not meet the requirements of at least class 3 of the so-called eco-design must be replaced. They may be replaced by heating from the municipal district heating network, electric heating, heat pump, gas boiler, light fuel oil boiler or other heat source meeting the eco-design requirements. It is worth taking advantage of subsidy programs, such as Clean Air. Eco-advisers operating in most municipalities in Małopolska help to select a subsidy program for an individual situation and to fill out the documents. More information on this subject may be found at: link