Results of the first half of the air quality measurements in Wadowice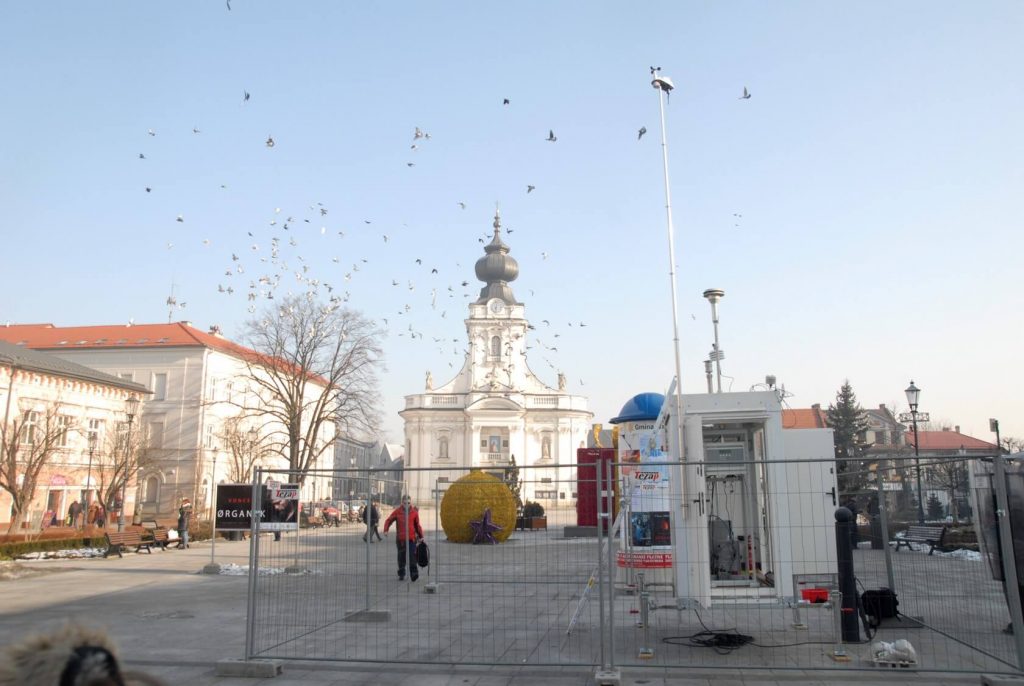 At the end of January, a particulate matter measuring device was installed on the Wadowice market, in line with the Integrated Project "Implementation of the Air Quality Plan for the Malopolska Region – Malopolska in a healthy atmosphere". The results of the measurements show that the air in the city during the heating season is of very bad quality.
In the last week of January, the average PM10 concentration in Wadowice was 289 ug / m3. In the same period, in Krakow, fighting against massive smog, the average was lower by almost 100 ug / m3 and was 198 ug / m3. The results recorded in both cities significantly exceeded the standards and reached a level that is dangerous to human health.
The air was also of poor quality in February. The air in Wadowice was below the permissible level of contamination in April – after the end of the heating season. During the measurements, a total of 50 days was recorded that exceeded the daily standard for PM10 concentrations – all during the heating season. The Polish levels of the need for informing and alerting about smog have been exceeded many times, despite the fact that they are very high. The first (200 μg / m3) was exceeded for seven days, while the second (300 μg / m3) for six. Twice, the daily average exceeded 400 ug / m3, reaching 800% of the limit.
Detailed information on the results of the measurements can be found in the following presentation.
Summary of the measurement results in Wadowice
Actions aimed at air quality improvement undertaken by Wadowice