Subsidized functioning of eco-managers in municipalities – first training behind us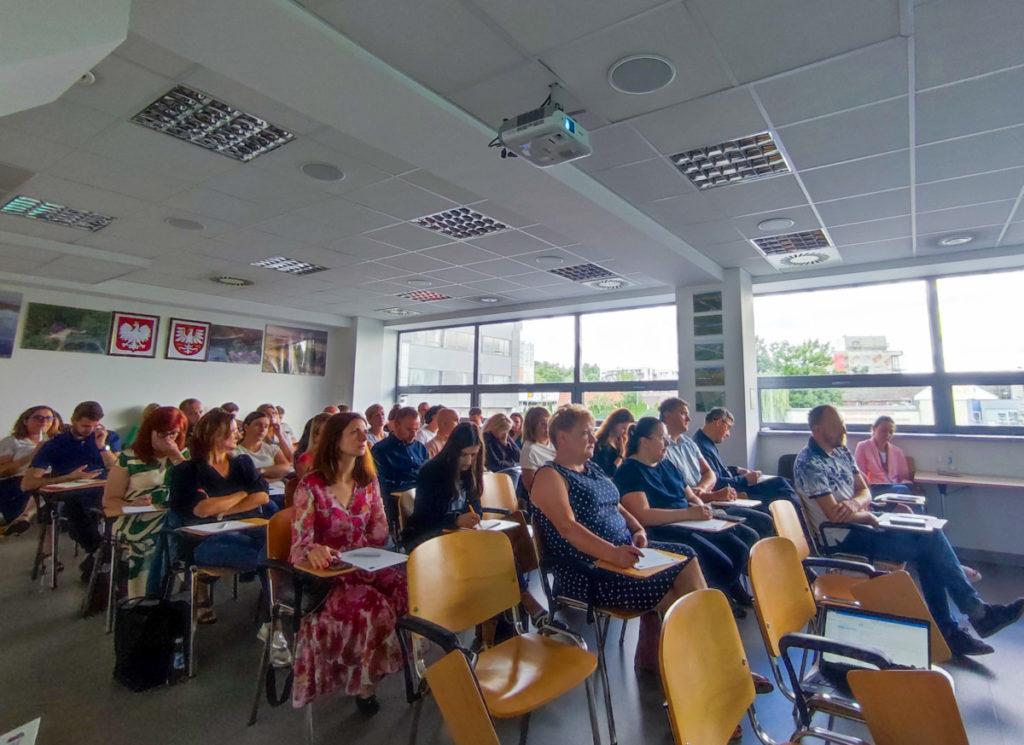 A free training course was held on August 2 to familiarize participants with the possibilities of applying for funding for the activities of Eco-advisors in Małopolska municipalities. The training was attended by representatives of 50 local government units, their unions and associations.
The meeting was aimed at introducing participants to the possibility of applying for funding under Measure 2.5 of the European Funds for Małopolska 2021-2027 (FEM) program, focusing on financing the operation of eco-advisors in municipalities.
During the training, detailed information was presented on the scope of support and conditions for applying for funds, the principles of expenditure eligibility, project evaluation criteria, the process of registering an application in the IGA system and the principles of preparing a project application. Presentations by experts in the field of European funds provided the participants with comprehensive information on the possibilities of obtaining funds for the operation of Eco-advisors in municipalities. An important element of the meeting was a question session, during which participants had the opportunity to get answers to their doubts and discuss possible problems related to applying for funding.
Next training
For those who could not attend the first training or did not manage to sign up, the organizers have prepared a second training date.
The next meeting will be held on September 13, 2023 at 10:00-14:30 in Krakow, 72B Wielicka Street (entrance from Dworcowa Street), 1st floor, room 106.