Subsidized RES installations implemented by energy communities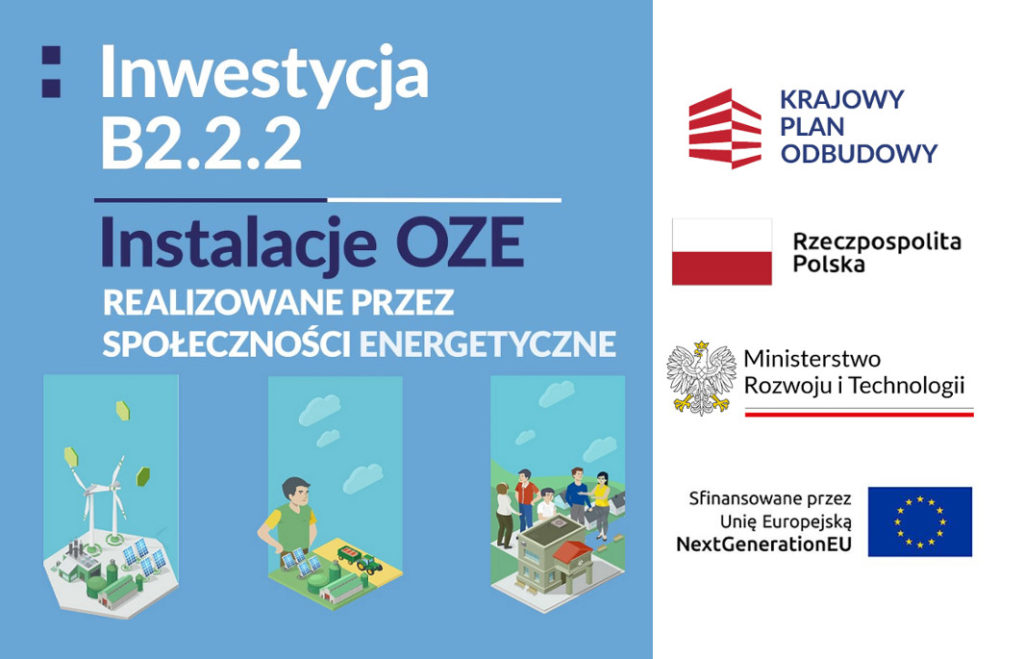 The Ministry of Development and Technology (MARD) is launching a grant for activities aimed at developing the use of RES in energy clusters, energy cooperatives, and by collective prosumers. The goal of the program is to support the acceleration of RES development in Poland and promote local energy initiatives with the potential to play a significant role in Poland's energy transition.
Two stages of support for initiatives
Scheduled for September this year, the call for applications is the first part of the comprehensive Investment B2.2.2 Renewable energy community installations. Indeed, the project envisages two stages of support:
The Ministry will subsidize 139 projects containing pre-investment activities. Support at this stage will include activities to develop the optimal legal, organizational and business model needed to launch or develop an energy community. This will include, for example, developing or updating a development concept, or supporting further community development activities and preparing investment projects.
The second part will include the selection of the 10 most advanced energy community projects that will receive funding for demonstration RES installations.
Developed energy clusters can start right away with Phase II. In contrast, support is provided for energy cooperatives in one overall plan.
Who can apply?
Funding may be applied for by:
energy clusters within the meaning of Article 2(15a) of the Law on Renewable Energy Sources of February 20, 2015,
energy cooperatives within the meaning of Article 2 item 33a of the Law of February 20, 2015 on Renewable Energy Sources,
local government units (LGUs) and their unions that are not members of existing energy clusters, energy cooperatives or civic RES energy communities.
When does recruitment begin?
The current call will begin on September 12 this year and will be conducted on a rolling basis until the target number of projects is reached. Applications will be submitted only electronically through the website: https://wod.cst2021.gov.pl/.
The maximum amounts of support are:
For energy clusters – PLN 1,550 thousand.
For energy cooperatives – PLN 400 thousand.
For local government units – PLN 1,400 thousand.
The pool of funds to be used is as much as 95,5 million euros.
For more information about the call and the entire investment, visit www.spolecznoscienergetyczne.gov.pl.
Source: Ministry of Development and Transformation