Summary of LIFE Malopolska – September 2023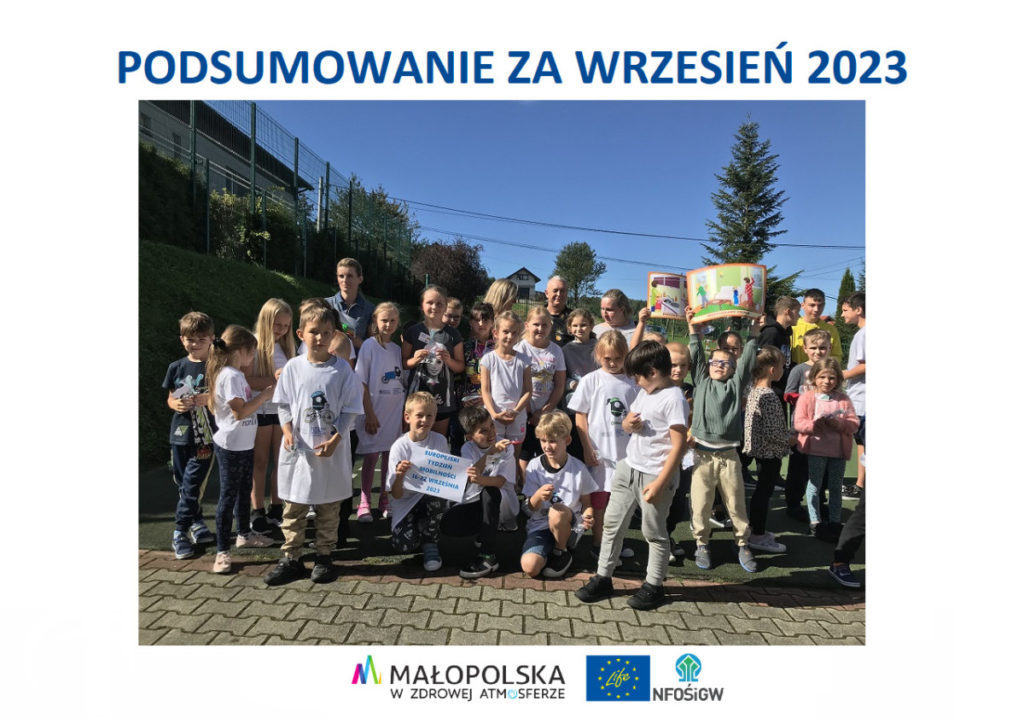 Highlights
On September 26, public consultations began on the draft update of the Air Protection Program for the Małopolska region for the next 3-year period.
On September 1, a working meeting was held regarding the assumptions of the FEM 2021-2027 program, project A "Providing equipment for municipal/intermunicipal guards in the scope of inspections of compliance with environmental protection regulations"
September 16-22 marked the celebration of European Mobility Week. Malopolska's cities and municipalities got involved in the celebration by organizing lectures, eco-stands and actions that promoted sustainable transportation. This year, Małopolska Voivodeship prepared a special presentation on energy conservation, which the municipalities used to conduct lessons in schools. Employees of UMWM, together with Deputy Marshal of the Voivodeship – Lukasz Smolka, also actively joined in the promotion of bicycle transportation and personal transport devices by organizing a ride along Krakow's bicycle paths on their unicycles and scooters.
Training in the operation of the System of Local Public Warnings (SYSLOP) was completed in September. The project is currently being piloted in Małopolska province. It is a system of notification of introduced degrees of threat of bad air quality. The goal of the project is to develop an efficient information and warning system.
Eco-managers have distributed a total of more than 13,000 information-education materials and provided more than 8,000 pieces of advice to residents of Małopolska
C.1 Eco-managers
Advice and assistance to residents
In September, Eco-managers employed under the LIFE program provided counseling assistance to residents of Malopolska in the amount of:
3,724 people received in the office,
3,272 by telephone,
360 in writing or by e-mail,
684 during field visits.
374 inspections were carried out with residents regarding waste incineration. In 7 cases, violations were found.
Surveys from residents and applications for funding
Eco-managers were involved in collecting applications for funding from residents. As of September 2023:
400 applications were collected from residents interested in benefiting from subsidies for heat source replacement.
The eco-advisers entered or updated data on 6,852 properties in the Central Energy Efficiency and Building Heating Records (CEEB).
C.2 Competence Center
"Eco-intervention" application
In September, 165 applications were accepted. The application is available at https://ekomalopolska.pl/app/ekointerwencja/index.html.
It can be specified:
78 reports of air pollution,
39 illegal waste disposal,
37 concerned sewage and waste discharge,
11 qualified as other notifications,
The Competence Center responded to more than 85 inquiries addressed to the Marshal's Office of the Lesser Poland Voivodeship in the form of e-mails and 70 telephone inquiries.
Working meeting on the assumptions of the European Funds program for Małopolska 2021-2027
On September 1, a working meeting was held on the assumptions of the European Funds for Małopolska 2021-2027 program of project A "Providing equipment for municipal/intermunicipal guards to carry out inspections of compliance with environmental protection regulations" of representatives of the Departments: Environment, Regional Development and European Funds. The Department of Environment was represented by Director Kinga Radoń, Deputy Director Tomasz Pietrusiak, Head of SR-V Katarzyna Stadnik and employees of the SR-V team.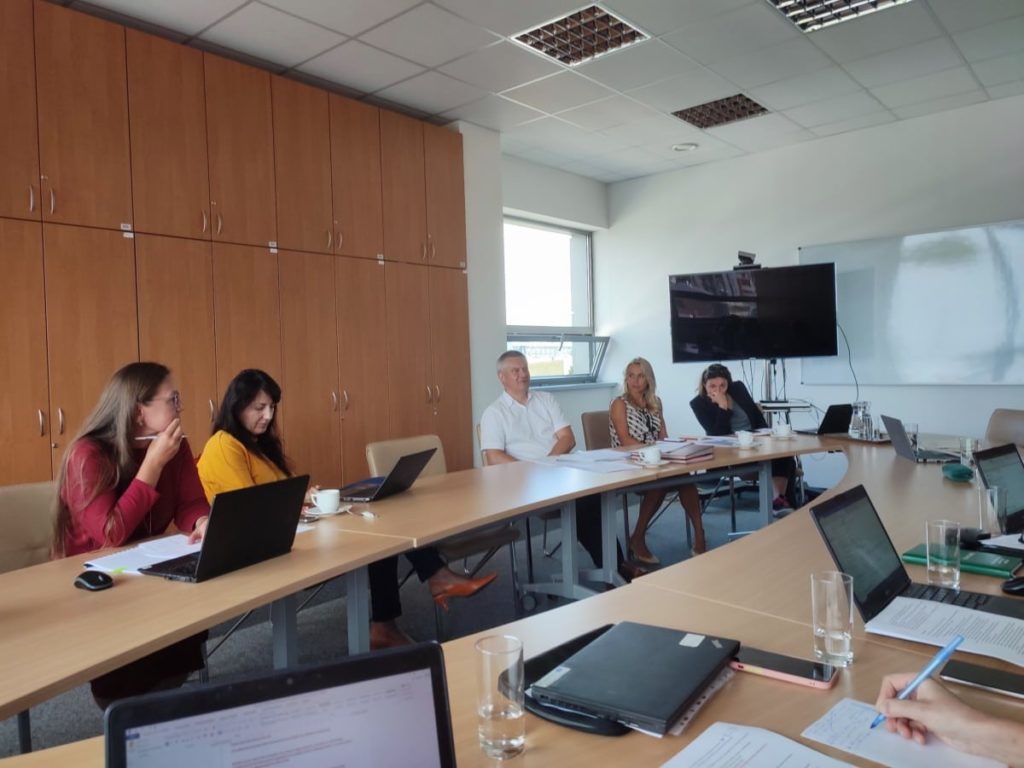 Training with European Funds!
On September 14-15, another training organized by the Local European Funds Information Point in Nowy Sącz took place, aimed at representatives of local government units, their associations and unions. Information was presented on Measure 2.5 (Functioning of Eco-developers in municipalities), including the conditions for applying for funds, the scope of support, the rules of eligibility of expenses, etc. The process of registration in the IGA system and the rules for preparing a grant application were also discussed.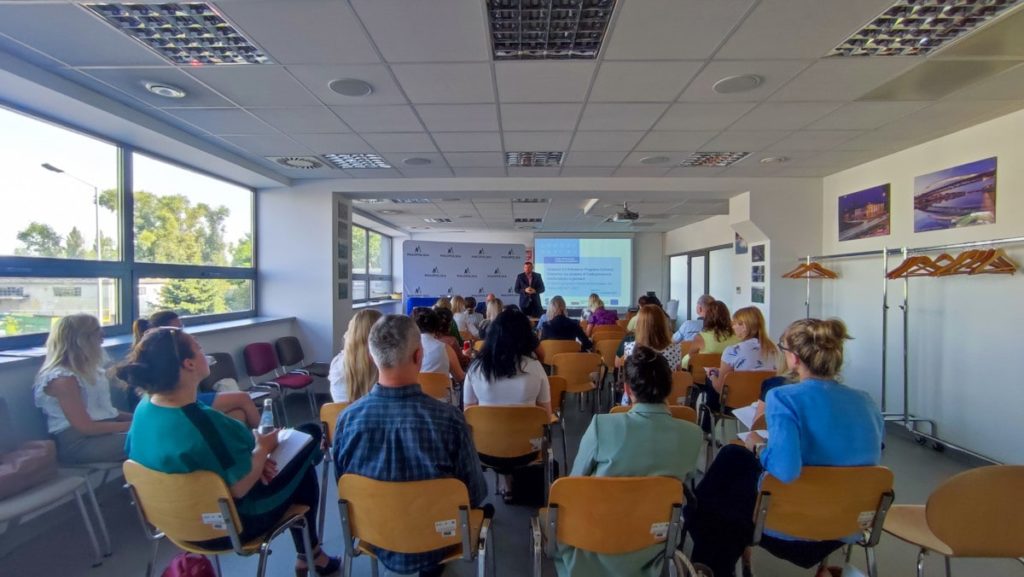 Meeting with the Provincial Inspectorate of Environmental Protection
On September 19, a meeting was held with the Provincial Inspectorate for Environmental Protection. This was an opportunity to discuss the applicable provisions of the Air Protection Program and their interpretation during the inspections performed.
Study tour to Denmark-organizational meetings
On September 7, 18 and 27, meetings were held with the National Energy Conservation Agency and the Danish Embassy on the organization of a study tour to Denmark for project partners.
E.2 Local air protection information and education activities
Educational materials on air protection
Eco-managers in the municipalities:
distributed 9,589 leaflets and brochures and 525 posters,
prepared and distributed 3,816 other educational and promotional materials (promotional materials, leaflets related to the Clean Air Program, board games and school materials for children).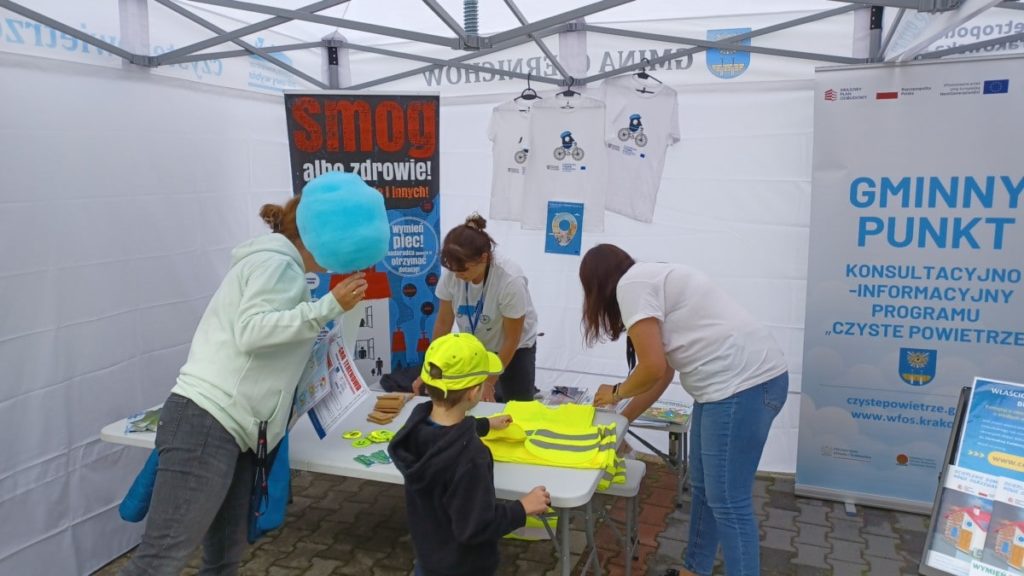 Meetings and events
Eco-managers organized meetings and events:
49 school meetings, attended by 2,574 participants,
17 competitions for children and young people, with 757 participants,
60 meetings with local residents, attended by 331 people,
29 meetings with local leaders, with a total of 227 people,
18 other events on air protection, attended by 20,064 people.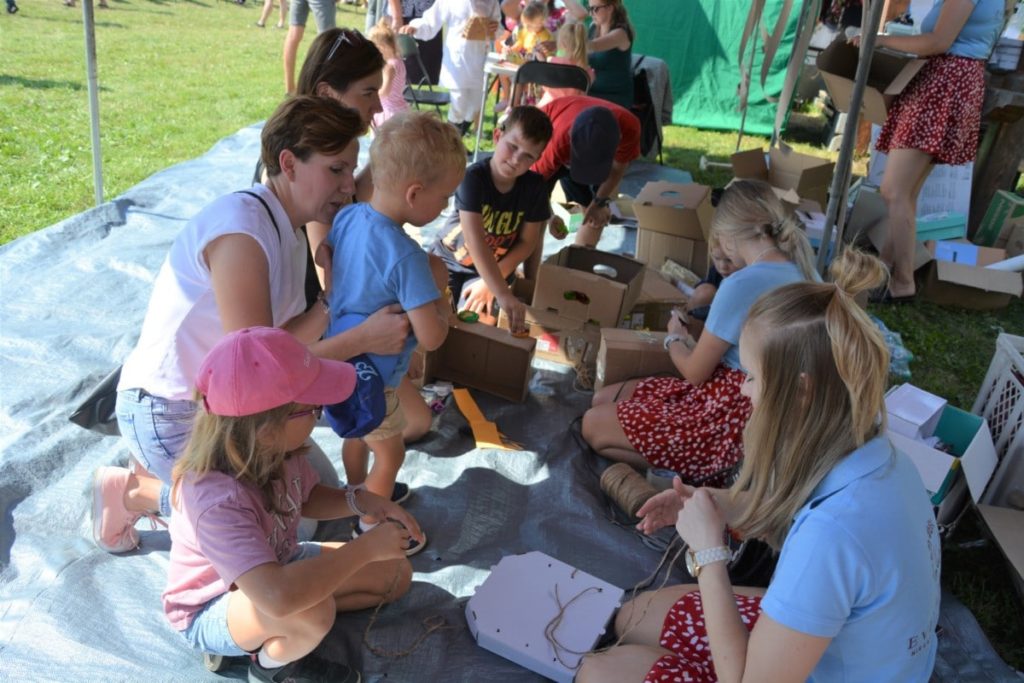 Use of media
Eco-advisers in the municipalities have prepared:
10 articles in the press,
67 articles and posts on the Internet and social media,
39 times other media were used,
6 broadcasts on radio or TV.
E3. Networking to share experiences with other projects
Consultation of the Air Protection Program!
Public consultations on the draft update of the Air Protection Program for the Małopolska region for the next 3-year period began on September 26.
European Mobility Week
September 16-22 marked the celebration of European Mobility Week. Malopolska's cities and municipalities got involved in the celebration by organizing lectures, eco-stands and actions that promoted sustainable transportation. This year, Małopolska Voivodeship prepared a special presentation on energy conservation, which the municipalities used to conduct lessons in schools. Employees of UMWM, together with Deputy Marshal of the Voivodeship – Lukasz Smolka, also actively joined in the promotion of bicycle transportation and personal transport devices by organizing a ride along Krakow's bicycle paths on their unicycles and scooters.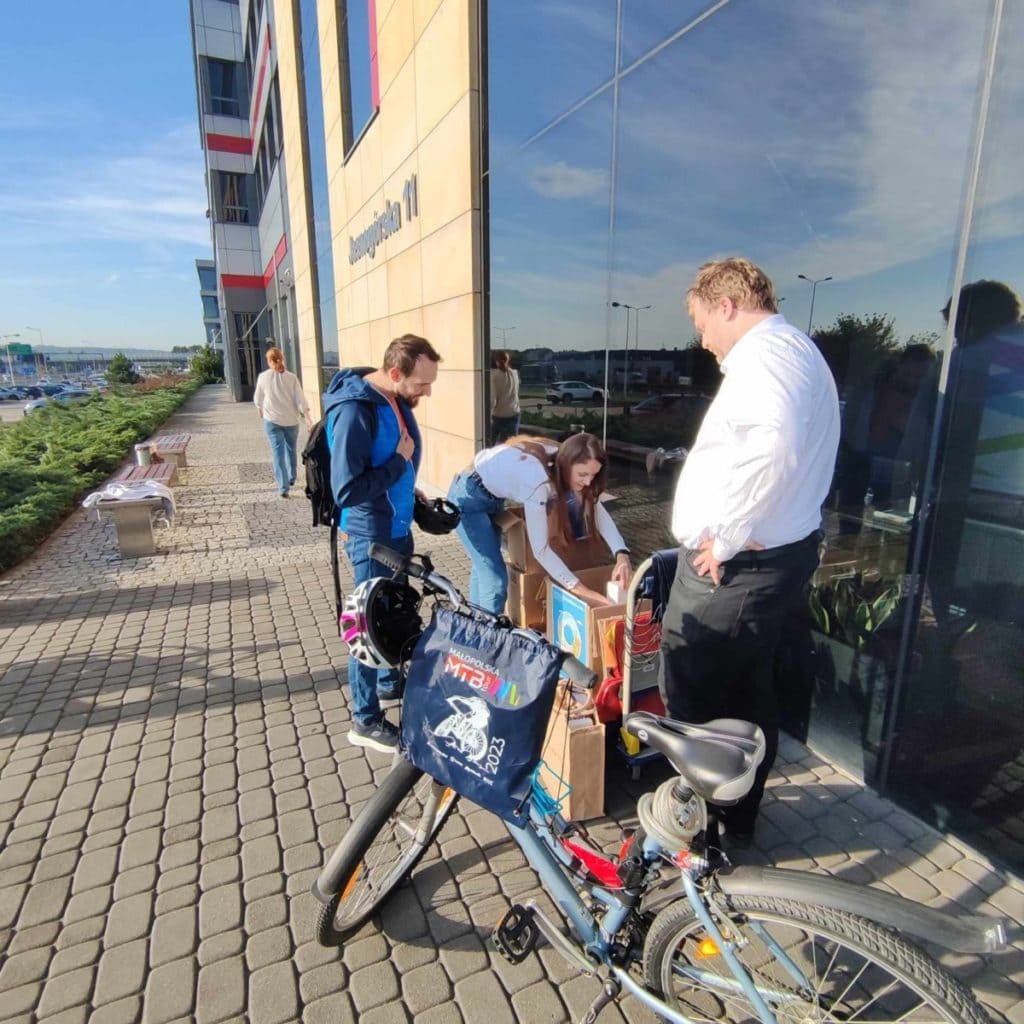 Completion of training with SYSLOP
Training in the operation of the System of Local Public Warnings (SYSLOP) was completed in September. The project is currently being piloted in Małopolska province. It is a system of notification of introduced degrees of threat of bad air quality. The goal of the project is to develop an efficient information and warning system.