Summary of the 2nd edition of the "Our Air" Program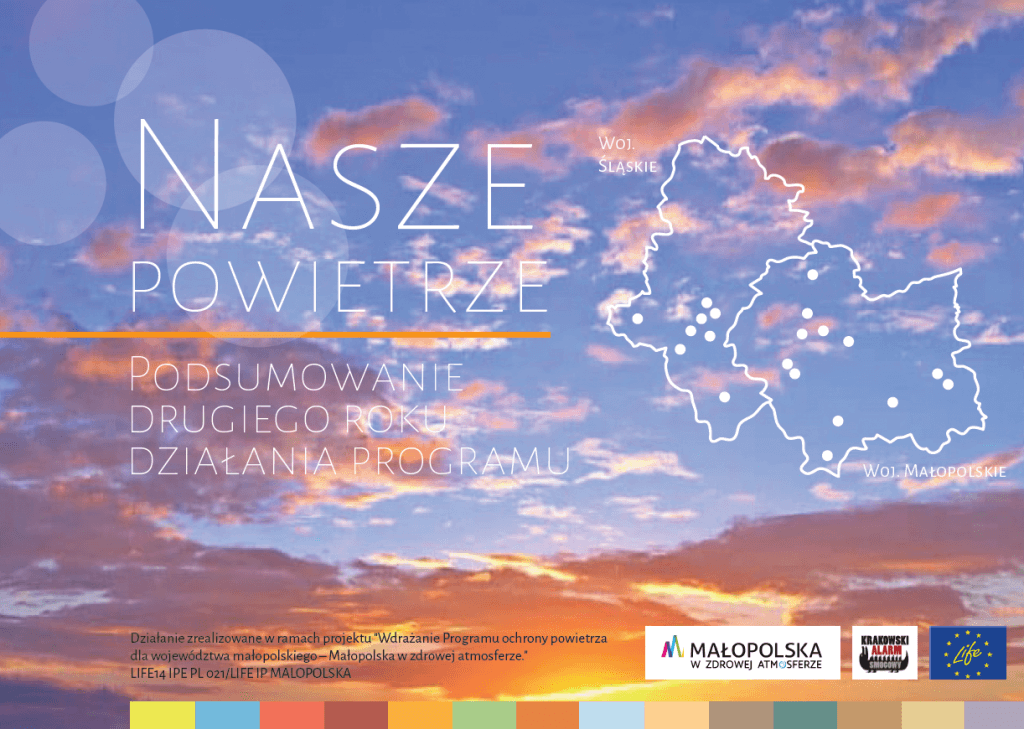 12 projects worth nearly PLN 140,000 conducted by 12 non-governmental organizations in 18 cities in Poland – these are the effects of the second year of the "Our Air" program.
"Our air" is a program where local communities are supported in taking actions to fight for clean air. The program is implemented in two regions: Malopolska and Śląskie Regions. It is these two regions that belong to the areas with the most polluted air not only in Poland but throughout the European Union.
The program is focused on education and activation of local communities, as this understanding and commitment from the residents is one of the key factors affecting the success of the efforts aimed at protecting the air quality. The program grants subsidies ranging from PLN 3,000 to 15,000. No own financial contribution is required. Both non-governmental organizations and informal groups operating at non-governmental organizations can apply for grants.
22 subsidy applications were received in an open subsidy competition for projects implemented by non-governmental organizations, individual or in partnerships with informal groups, in the second year of the program's operation. Their evaluation involved a group of independent experts. Co-financing was granted to the 12 highest-rated projects.
From November 2017 to April 2018, 12 non-governmental organizations participating in the program implemented 12 projects with the value of PLN 137,697.77 (EUR 33,017.70). Activities were carried out in 18 localities in the Malopolska and Śląskie Regions.
The "Our Air" program is implemented by the Krakow Smog Alarm Association as part of E.2. "Local information and education activities in the field of air protection" of the LIFE integrated project entitled "Implementation of the Air Quality Program for the Malopolska Region – Malopolska in a healthy atmosphere".