TFTEI in Warsaw with participation of representatives from Malopolska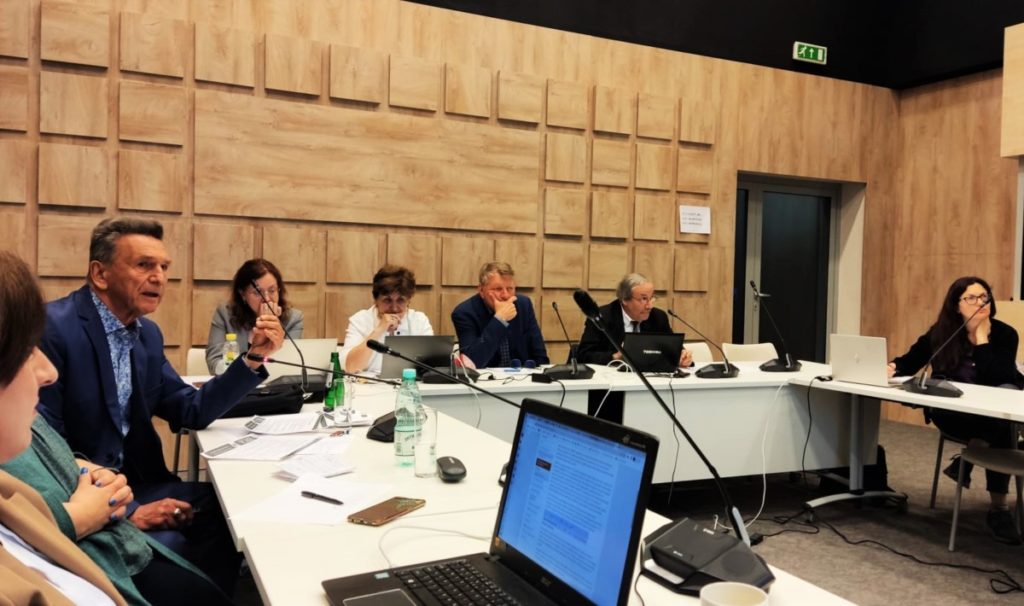 A meeting of the Task Force on Techno-Economic Issues (TFTEI) within the framework of the work of the Convention on Long-Range Transboundary Air Pollution was held in Warsaw on June 12-13. The meeting was aimed at exchanging information and experience in improving air quality and combating transboundary pollution.
The event was organized by the National Agency for New Technologies, Energy and Sustainable Economic Development (ENEA) of Italy in cooperation with the Technical Reference Center for Air Pollution and Climate Change (CITEPA) of France and the Ministry of Climate and Environment of Poland.
What is the Convention?
The Convention on Long-range Transboundary Air Pollution is an international agreement aimed at reducing emissions of air pollutants and protecting air quality over the territory of many countries. Under the Convention, member states set common pollution reduction targets and take measures to achieve these targets. The convention also covers the exchange of information, monitoring of the state of the air, assessment of the effects of pollution, and cooperation in the development and implementation of effective air protection technologies and strategies. TFTEI is one of the bodies of the convention, bringing together experts from different countries to cooperate in developing and implementing effective air protection solutions.
First of all – clean air!
The meeting was attended by representatives from Italy, France, Armenia, Montenegro, Kazakhstan, Turkey, among others. One of the speakers was Katarzyna Stadnik – head of the Air Protection Team of the Marshal's Office of the Małopolska Region. Participants of the meeting asked a lot of questions about the actions taken in Krakow and throughout the region to improve air quality. Of particular interest were issues concerning restrictions on the ban on the use of solid fuels for heating purposes in households in Krakow. Another important topic discussed during the speech was the implementation of the Air Protection Program. This program covers a wide range of activities aimed at reducing air pollution in the Małopolska province. The speech also discussed the effects of the implementation of the LIFE integrated project for air quality in the province, including the work of the Eco-managers.