The third edition of training courses on the operation of the building heating inventory base in Małopolska is behind us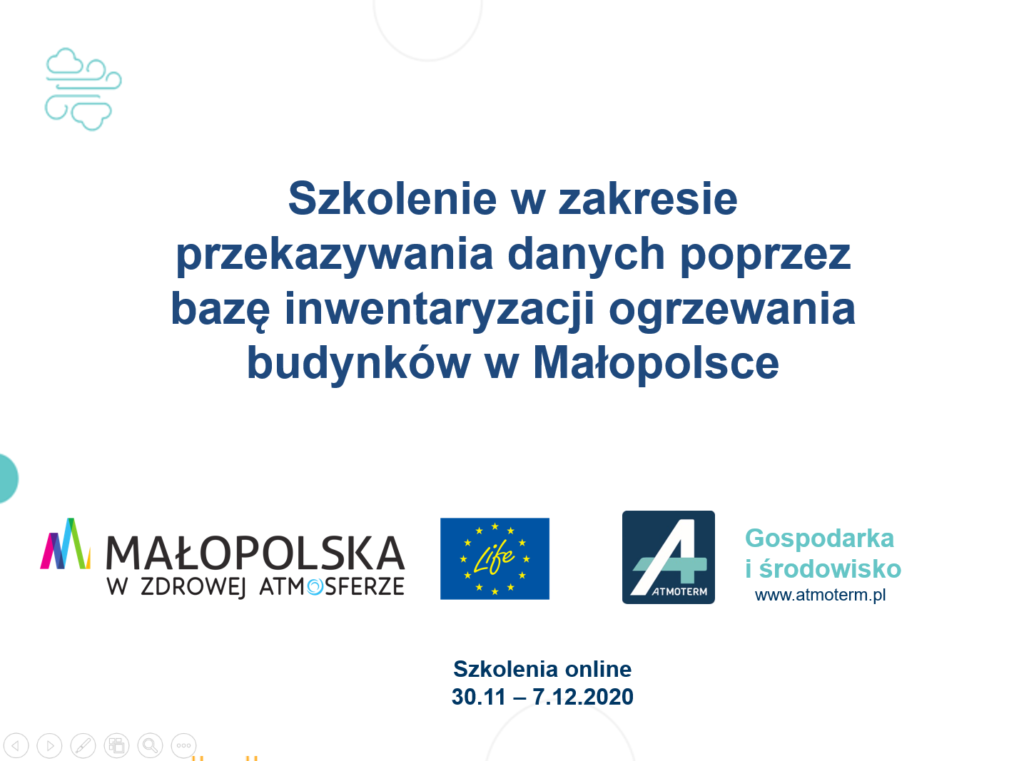 From 30 November to 7 December an on-line training was organised for all municipalities in the Malopolska Region on the heating inventory base in Malopolska. It is the first database of this type in Poland to enable uniform collection of information on heating sources. The application serves to manage the heating inventory of buildings in a commune. It also updates data on heating exchanges, thermo-modernizations and renewable energy sources used.
This is the third edition of the training courses organised by the Malopolska Region. The first edition took place in December 2017 and the second in March 2019. This time the trainings were held online and included theoretical and practical parts. The free training was attended by 200 participants, including representatives of the Marshal's Office of the Malopolska Region.
Monitoring of the implementation of the anti-smog resolution
The trainings were organised in order to improve reporting and obtain correct and representative data related to the current monitoring of the implementation of corrective measures resulting from the obligation imposed by the Air Quality Plan for the Małopolska Region. According to POP the commune should prepare and regularly update the heat sources inventory base. The data obtained, including the pollution reduction effect achieved by the municipalities, also allows monitoring the effects of the implementation of the Małopolska anti-smog resolution. The functioning of the database was indicated as "good practice" during an audit by the Supreme Chamber of Control conducted in 2018.