TOGETAIR 2020 Climate summit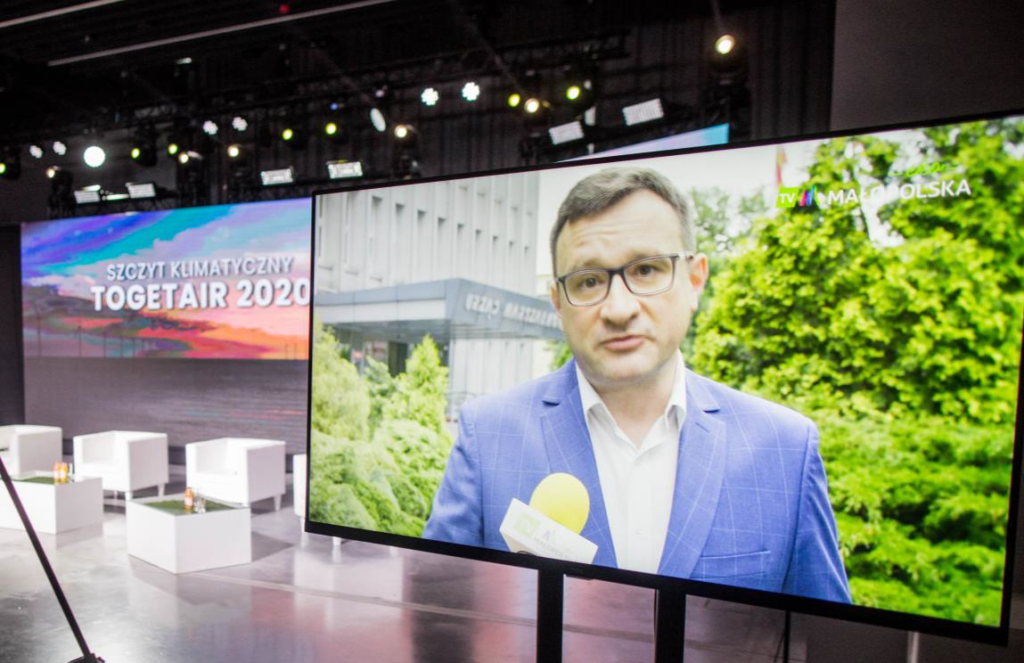 The climate summit this year took place from 22-24 June. At the same time, it became a neutral space for discussion across divisions for many communities. . This was done in order for them to work out their positions and recommendations together to take care of the natural environment.
During the three days of the TOGETAIR Climate Summit in Warsaw's Praga Koneser Centre 11 thematic debates were held. There were also a number of speeches and industry lectures. In addition, there were three press boxes, during which journalists commented and summarised the conclusions that the panellists worked out during the discussion.
Earth, fire, air, water
The summit discussed issues related to the four elements: earth, fire, air and water. Participants included Prime Minister Mateusz Morawiecki, Deputy Prime Minister and Minister of Development Jadwiga Emilewicz, Minister of Marine Economy and Inland Navigation Marek Gróbarczyk, Climate Minister Michał Kurtyka, and Kamil Wyszkowski from the UN Global Compact.
Other invited guests included the Deputy Marshal of the Małopolska Region, Tomasz Urynowicz.
The issues raised concerned many aspects of energy efficiency:
"Poland's energy mix: between coal, gas, RES",
"Difficult tidying up in a rubbish market",
"Exhaust gases, public transport, transport and fuels of the future",
"The fight against smog – how to modernise Polish construction and eliminate energy poverty" and others.