Training on servicing the inventory database for heating buildings in the Malopolska Region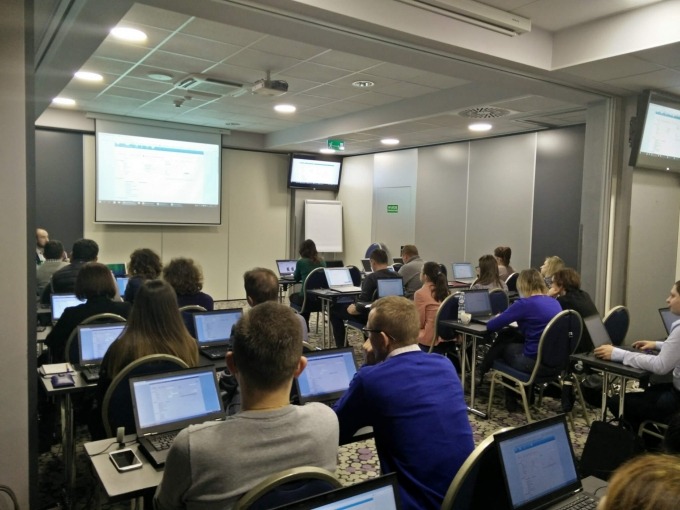 The obligatory Air Quality Plan for the Malopolska Region imposes the obligation of the municipalities from the territory of the Malopolska Region to prepare and update the inventory of heat sources on the territory of the municipality, taking into account, among others, sources whose exchange has been co-financed or, for example, information obtained during the audit.
At the beginning of 2017, the Self-Government of the Malopolska Region made a tool available to conduct such an inventory to municipalities. At the same time, this tool is used to collect reports on the implementation of investment activities involving the elimination of old, low-efficiency heating appliances for solid fuels, thermo-modernization of residential or public buildings and the used renewable energy sources.
From 12 to 15 December this year, the Marshal's Office of the Malopolska Region conducted a workshop training on the service of the subject database for municipal employees. The training consisted in a theoretical and a practical part, and was organized primarily to improve current reporting, obtain correct and representative data provided by municipalities in order to monitor the implementation of corrective measures on an ongoing basis. 119 municipalities from the Malopolska Region and representatives of the Regional Inspectorate for Environmental Protection in Krakow and the Regional Fund for Environmental Protection and Water Management in Krakow participated in the training.
During the training, emission indicators used to assess the ecological effect were presented to municipalities. It is recommended that municipalities apply these indicators when developing their own strategic documents, e.g. in low-emission economy plans, thanks to which, consistency with the Air Quality Plan for the Malopolska Region and reporting resulting from it will be maintained. In addition, the training participants were informed about the way in which the Regional Inspectorate of Environmental Protection in Krakow carried out inspections in 2018 with respect to the implementation of the Air Quality Plan for Malopolska Region.