Training on the methodology of energy poverty analysis in municipalities!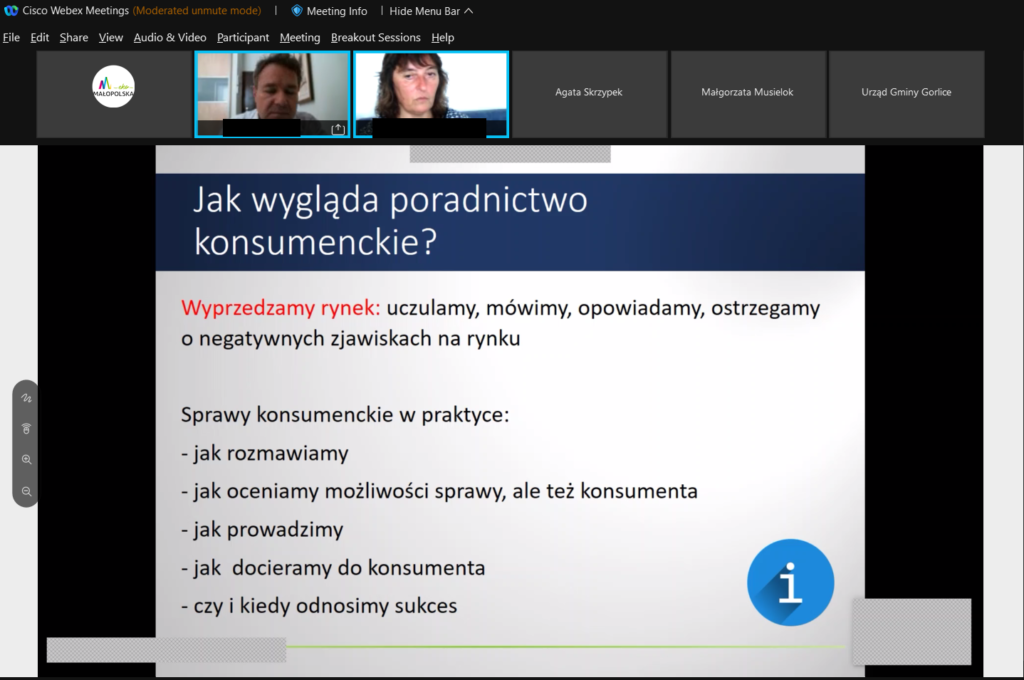 On 27 September 2021, a training course was held via the Webex platform for representatives of municipalities, employees of social assistance centres, eco-managers, energy-managers and content staff related to the topic of fuel poverty.
The meeting, organised in cooperation with the National Energy Conservation Agency, was an opportunity to get acquainted with the guidelines which will be used to prepare an analysis of the energy poverty problem, to which the municipalities are obliged under the Air Protection Programme. More than 180 participants took part in the online workshop.
What was the training about?
During the meeting the methodology was discussed – where to obtain data to help analyse energy poverty in the municipality, and how to collect them? Representatives of the Consumers Federation made people aware of how to talk to people at risk of energy poverty? They discussed how to quickly assess the condition of a building, i.e. how to draw up a simplified energy audit of a building. Guidelines for estimating the amount of low-carbon projects needed were also presented. After the speeches, a discussion was held to address any questions or concerns of the trainees.
Next meeting
We invite you to participate in the next training, dedicated to the Stop Smog programme. An on-line meeting will be held on Monday 4 October at 10.00 am via the Webex platform. The meeting, organised jointly with the NFOŚiGW and the Skawina Commune, will be an opportunity to learn about the changes introduced and the facilitations in the access to the Stop Smog programme, as well as about the experiences of the Skawina Commune in the implementation of the programme.
Applications can be made through the enrolment form available at the following link: https://powietrze.malopolska.pl/stop-smog/
Link to video