Update of the Air Protection Program and Short-Term Action Plan – stakeholder meeting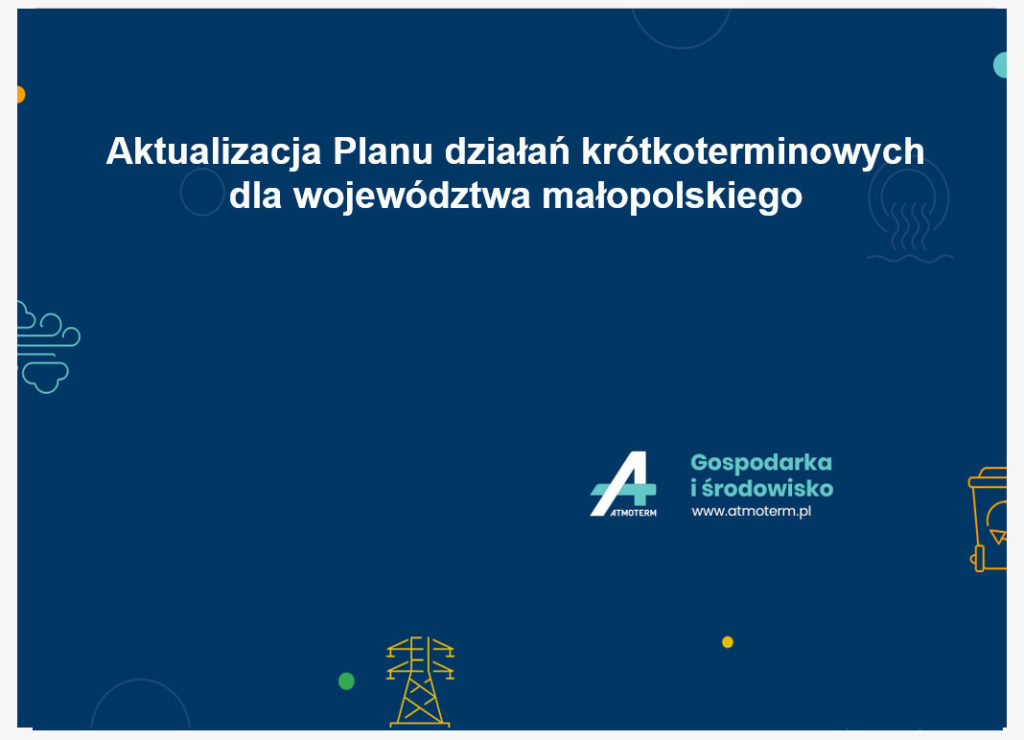 The Małopolskie Voivodeship has begun work on updating the Air Protection Program. An important element of this Program is the Short-Term Action Plan (STAP), which should be implemented in situations where there is a risk of exceeding the permissible, informational and alarm levels of pollutants in the air.
On March 23, a working meeting was held between representatives of the Marshal's Office of the Malopolska Region, the Provincial Crisis Management Center, the Chief Inspectorate of Environmental Protection and the Provincial Environmental Protection Inspectorate, as well as contractors. During the meeting, the preliminary assumptions of the new PDK were presented, and possibilities for streamlining the procedures for declaring degrees of emergency were discussed.
Program Update
The provisions of the Environmental Protection Law obligate the provincial authorities to regularly update the adopted Air Protection Program. According to the law, when air quality standards are exceeded, the Program is updated once every three years. This means that the Program adopted in 2020 will still be updated this year. An integral part of the Air Protection Program is the Short-Term Action Plan.
What is the Short-Term Action Plan
The short-term action plan is an important part of the Air Protection Program (POP). However, unlike the latter, we can find in it actions that should be taken immediately in the event of smog alerts. These are, for example: a temporary ban on the use of fireplaces when they are not the only source of heating, or a ban on the use of leaf blowers.
Degrees of danger occur when there is a risk of exceeding alert, information, permissible and target levels of substances in the air. On these days, remedial short-term measures are taken, which should reduce the levels of pollutant concentrations in the air.
Piloting the system for notification
The National Center for Research and Development is funding a pilot project under which an electronic notification system is being developed for the risk of exceeding air quality standards. The project is currently being piloted in the Małopolska and Mazovia provinces. The goal of the project is to develop an efficient information and warning system. At a working meeting on March 23, the question of a possible transition to stakeholder notification of hazard levels in the emerging system was raised.