NFEP & WM has refused to co-finance the Integrated LIFE project for Malopolska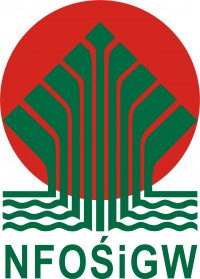 According to unofficial information, on Friday, February 19, the supervisory board of the National Fund for Environmental Protection and Water Management declined to co-finance the Integrated LIFE project "Implementation of the Air Quality Plan for the Malopolska Region – Malopolska in a healthy atmosphere", implemented by Malopolska Region along with 44 partners. The grant of the Fund to the project was to amount to over PLN 20 million.
The Malopolska Region will fight for the implementation of the LIFE project despite the lack of co-financing from the NFEP & WM. Some of the missing costs will be covered by the partners who have declared their participation in LIFE and increasing their financial participation. Currently, 28 partners (including 22 municipalities) have confirmed their participation in the project and 17 partners (including 16 municipalities) have withdrawn. In this situation, the Marshal of the region, due to great interest in joining LIFE from other municipalities, proposed to join the project on the new terms to all other municipalities in the Malopolska Region.
For the new instrument of the European Commission – integrated projects LIFE, the NFEP & WM prepared a priority program in 2014 under which it assumed co-financing of potential Polish projects in the form of grants up to 30%. The binding rules were the basis for constructing the budget of the LIFE project in the Malopolska Region. The NFEP & WM, after thorough evaluation and analysis of the Malopolska project, declared a co-financing of PLN 20 million already in April 2015. The decision was also made by the NFEP & WM management board in December 2015, but it required confirmation from the supervisory board.
Co-financing by the NFEP & WM provided the full budget of the project and was an indispensable element of the application submitted by the Malopolska Region to the European Commission. The Malopolska LIFE project was voted the best of the 39 EU-wide nominations and it was one of the six selected for being funded by the European Commission. It turns out, however, that at present it has not earned the understanding at the national institution which aims to finance pro-environmental activities.