2nd International Ecological Film Festival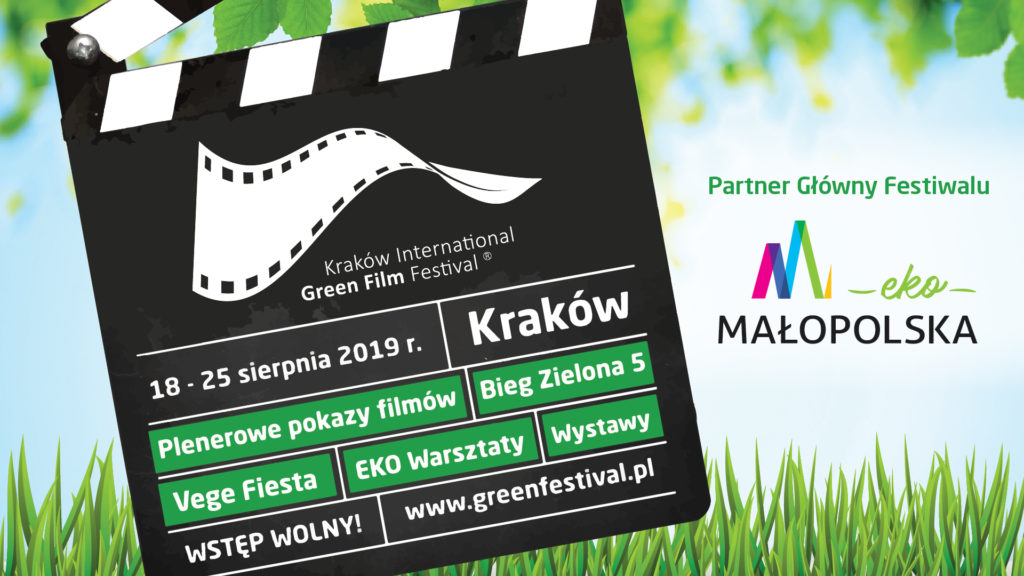 You're invited to participate in the 2nd International Ecological Film Festival, held on August 19-25, 2019 at the Vistula Boulevards in Krakow.
The event includes many attractions. Every day, ecological films will be presented in three outdoor cinemas. Workshops, shows and exhibitions will take place in the festival town. Event participants will be able to join the exchange of PET bottles for reusable water bottles made of biodegradable plastic. You can get a water bottle for 10 PET bottles brought. The Eco-Malopolska tent will also be tasting mineral waters from health resorts from the Malopolska Region.
During the festival, participants will be able to get on energy vaporizers that will supply the festival town with electricity. The organizers also prepared workshops for children and adults on renewable energy sources. Workshop participants will learn how to produce energy without emissions. On the 6th day of the festival, children will make beeswax candles themselves.
Green 5 Run
The festival is not just about movies and workshops. As part of the festival, the so-called Green 5 Run will take place. The picturesque, 5-kilometer route along the Vistula boulevards in Krakow next to the Wawel Castle, the Manggha Museum, and also the Bernatka Footbridge connecting the charming districts of Krakow: Kazimierz and Podgórze, will provide runners with a lot of excitement. The ambassador of the race is Krzysztof Ignaczak – World Volleyball Champion 2014.
EkoMalopolska and LIFE
The Environment Department of the Marshal's Office will present the assumptions of the new project entitled EkoMalopolska and the LIFE integrated project "Implementation of the Air Quality Program for the Malopolska Region – Malopolska in a healthy atmosphere".
Participation in the event is free!