LIFE Project shares experience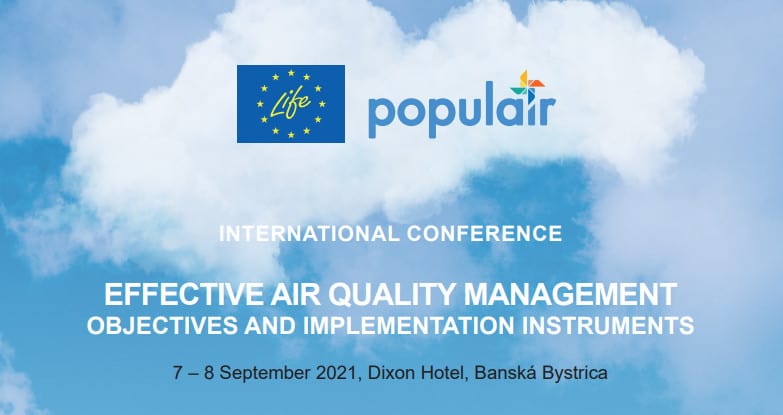 EFFECTIVE AIR QUALITY MANAGEMENT 2021 – Slovakia
On 7 and 8 September this year, an international conference EFFECTIVE AIR QUALITY MANAGEMENT 2021 was held in the Slovak town Banská Bystrica. The event was organized by the Slovak LIFE Project in cooperation with the Ministry of Environment of the Slovak Republic. Invited guests discussed on the topic of air quality, including its monitoring and implementation of tools for its improvement. It was an excellent opportunity to exchange experience and good practices in air protection. The conference was attended by the representatives of Slovak Republic, Czech Republic, Poland and other EU countries.
One of the invited speakers was a representative of UMWM, who presented the tasks of the local governments in the framework of the implementation of the Air Protection Plan for Małopolska Region. He also talked about everyday challenges in the work of Eco-managers, described the control of furnaces and activities in the local communities, i.e. organisation of meetings with the inhabitants and participation in social actions and campaigns.
The Clean Air Regions Boot Camp – Hungary
The Clean Air Regions Boot Camp organised by the Western Balkans Green Center took place from 8 to 9 September. The event had a hybrid character. Topics included the state of air quality in Europe, pollution reductions and public involvement in the fight for clean air. Programmes to improve air quality in European countries were also discussed. The European Environment Agency (EEA) and experts from European organisations and institutes made their presentations. This conference was also attended by a representative of UMWM, who discussed the tasks of local governments aiming at accelerating the replacement of inefficient heating sources in Małopolska.