Malopolska Region Health Prevention Days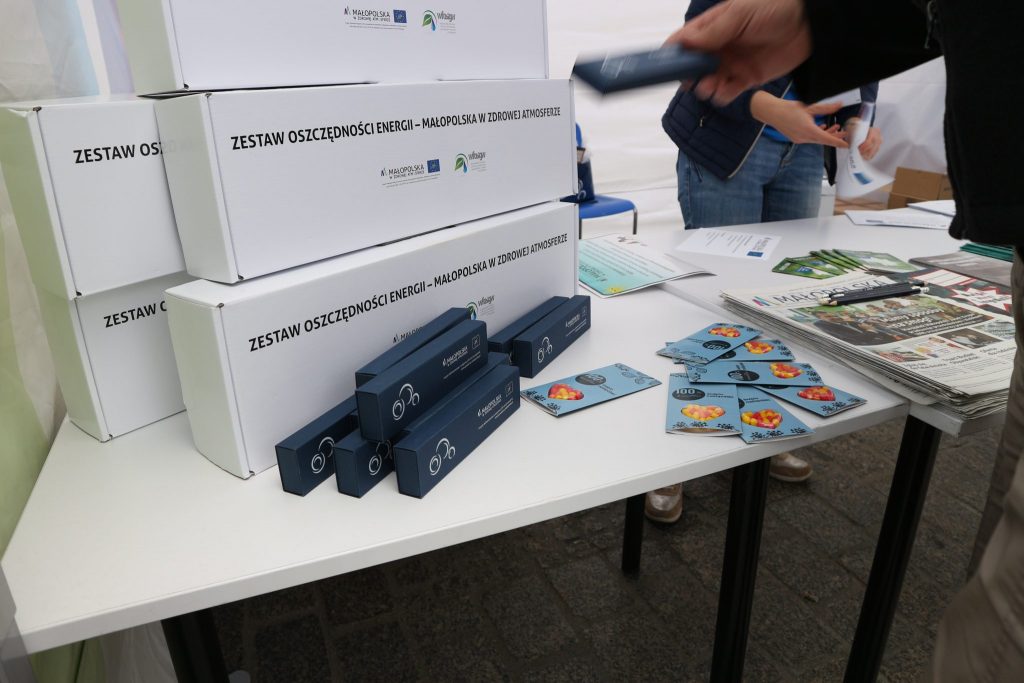 Prevention, above all!
On Saturday, September 29, the finale of the Malopolska Region Health Prevention Days took place at the Main Market Square in Krakow during an outdoor event. During the event, more than 25 entities and organizations promoting a healthy lifestyle offered residents of the Malopolska Region, among others advice and consultation. The Malopolska Region Health Prevention Days are a joint preventive initiative of the Malopolska Region and the Municipality of Krakow that has already entered the autumn calendar for good. Its main goal is to promote health prevention among the inhabitants of the region.
Smog ?! What's this?
During the event, there was also an element related to the air protection. The Marshal's Office of the Małopolska Region presented the LIFE project and activities in the field of environmental protection conducted by the Malopolska Region. The stand of the Air Quality Team was very popular among visitors. The action concerning air purifiers was presented, as well as educational materials in the field of air protection were distributed. The Malopolska Region willingly participated in quizzes and competitions organized by the Marshal's Office. The winners of competitions received, among others: energy-saving sets.
Health of the Malopolska Region residents
The annual weekly preventive action of the Malopolska Region and the Municipality of Krakow is a great opportunity to carry out preventive examinations. During the event you can benefit, among others, screening anti-HCV tests, hearing tests, smokoliser and pediatric tests, internist consultations. The Malopolska Region residents could get information about the health effects of breathing contaminated air. During the Malopolska Health Prevention Days, health care institutions from various cities of the Malopolska Region offered research and consultations. There were also consultations of pulmonologists, allergology specialists and internists available. It is mainly the specialists who have been warning for years about the worsening of upper respiratory tract diseases among children and the elderly.
Awareness is growing
Studies of the Krakow Smog Alert point to an increased public awareness of the relationship between air pollution and the loss of health, as well as the need for taking care of the air quality. Almost half of the surveyed residents of the Malopolska Region admitted that air pollution is a very serious problem for them and their families. It is even more important to take care of your health using ecological, low-emission sources of building heating and energy production.
[easy_image_gallery gallery="315″]