Meeting with the authorities of Rumia – exchange of experience in air protection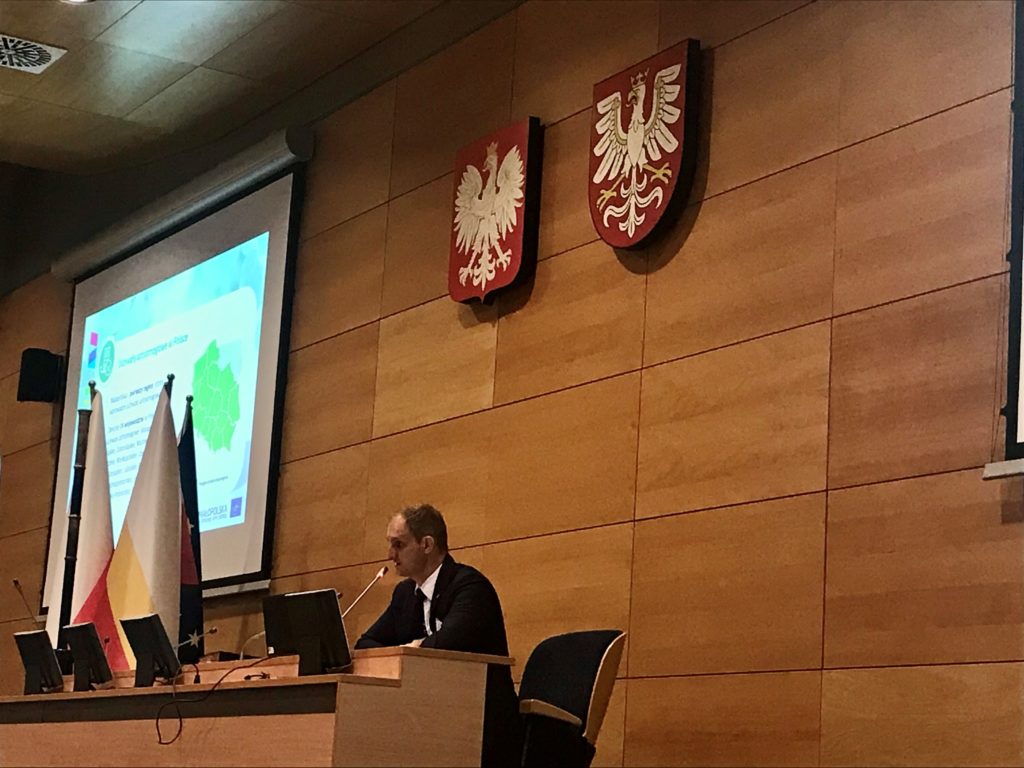 On June 28th this year, in the session hall of the Marshal's Office a meeting with the representatives of Rumia authorities took place.
Course of the meeting
At the meeting, the Deputy Director of the Environment Department presented the activities of the Marshal's Office aimed at improving air quality. During the meeting there were discussed topics concerning among others: the process of introduction of anti-smog resolution for Kraków and Małopolska, applying for the participation in the international project LIFE and the activities of the Marshal's Office and communes in connection with the new Air Protection Program.
The Mayor of Rumia and his co-workers were happy to ask questions concerning, among others, the effectiveness of boiler replacement after the introduction of anti-smog resolutions, the principles of implementing a LIFE-type project, as well as the possibilities of financing and accounting for the project. At the end of the meeting, the Mayor assured about further cooperation and contact with Rumia.
Exchange of experience
Exchange of experience in the field of air protection is extremely important not only on the international, but also on the national level. The Małopolskie Voivodeship is a pioneer in air protection by taking certain actions, including, among others, the first anti-smog resolution for the Małopolskie Voivodeship in Poland, which initiated the adoption of similar legal acts in 14 other voivodeships, and participation in the integrated LIFE project, which is the first such project in Poland.