Mobile office of the Clean Air Programme soon in your municipality!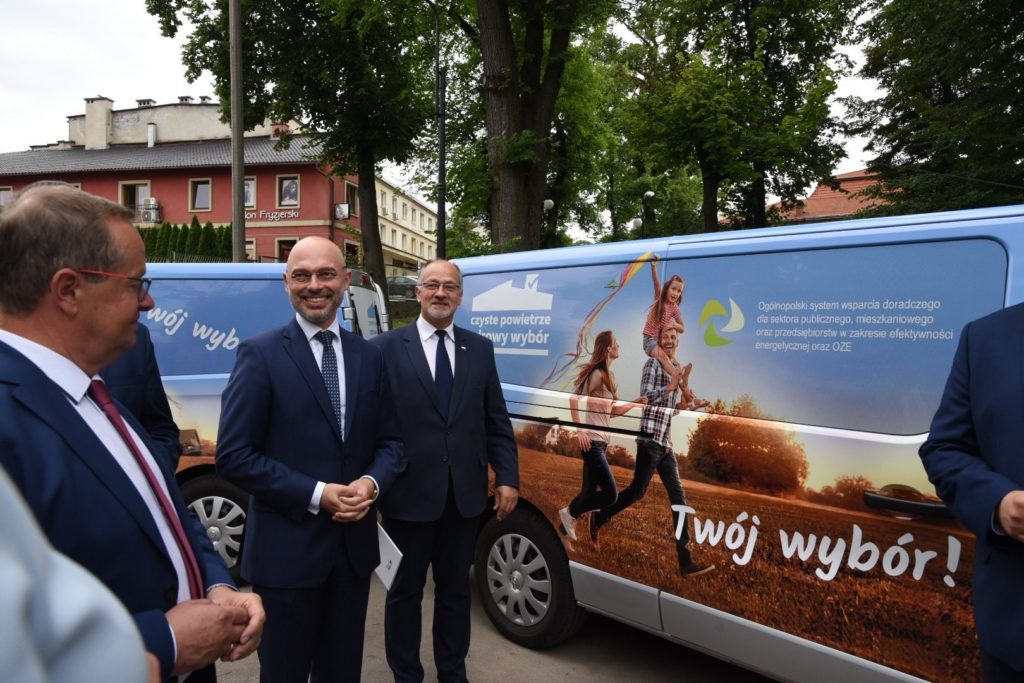 The mobile office of the Clean Air Programme is on the tour! From 6th July this year, meetings, lectures, answers to questions concerning thermomodernisation or replacement of the so-called " kopciuchów"(smoking stove) started. Experts offer comprehensive assistance in filling in grant applications. The mobile offices of the "Clean Air" Priority Programme will operate until the end of August and will cover over 4000 kilometres!
Live meetings with people who will advise on possible thermomodernisation solutions or show how to fill in the application in the programme are another step towards improving air quality not only in large agglomerations but also in small towns and cities

– said climate minister Michał Kurtyka
As Minister Kurtyka emphasizes, residents are more willing to seek help in their neighbourhood, e.g. in a commune office, than in the remote seat of the Provincial Fund for Environmental Protection and Water Management in the capital of the voivodship.
  "We want to reach the largest possible number of municipalities and the widest possible range of inhabitants. If this pilot holiday project works, we will consider introducing the mobile office of the "Clean Air" programme for good. We are getting signals that there are a lot of people interested in replacing old boilers and thermomodernization of their homes, who would be willing to take advantage of the funding for this purpose, but coming to the headquarters of the Fund in Katowice or our offices in Bielsko-Biała and Częstochowa is often too much burden for them".

– added Tomasz Bednarek, President of WFOŚiGW in Katowice.
According to Kazimierz Koprowski, President of the Voivodeship Environmental Protection and Water Management Fund in Krakow, the mobile offices of the "Clean Air" programme are a very good initiative which will really bring the residents closer to the subsidies.
The meetings will be safe for the residents, all recommendations of the Main Sanitary Inspectorate will be preserved, such as wearing masks and keeping social distance. Mobile offices will be on their tours throughout the holiday period (until the end of August).
Check when the mobile office will reach your municipality
08.07.2020
Myślenice-hour: 15:00, Urban Planty (Henryka Jordana Street 2)
09.07.2020
Krzeszowice – 10:00 am, Rynek
Wielka Wieś – 13:00, Commune Office (Community Square 1)
You can follow the other dates on the website:
www.wfos.krakow.pl
www.wfosigw.katowice.pl