New financial support for local authorities!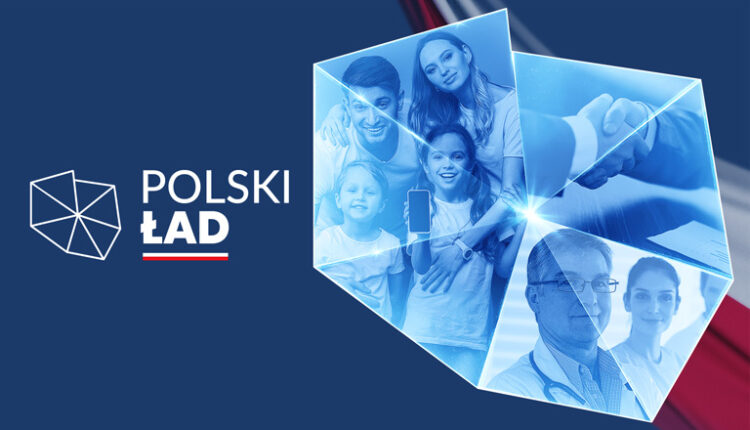 On the 2nd July the Governmental Fund The New Polish Order was launched: Strategic Investment Programme. The aim of the programme is to increase the scale of public investments through non-refundable financing – investment promises granted by Bank Gospodarstwa Krajowego. The first pilot intake lasts until July 30th.
For whom?
Support is addressed to local government units or their unions. In the current pilot call, one entity may submit a maximum of 3 applications, the first one without any limits on the amount, the second up to PLN 30 million, and the third up to PLN 5 million.
The Strategic Investment Programme from the Governmental Fund The New Polish Order is a new possibility of financial support for our local governments. These funds may significantly support numerous investments in the region. – comments Tomasz Urynowicz, Deputy Marshal of Małopolska.
About the Programme
The Programme identifies 4 priority areas defining the scope of investments for which co-financing can be applied. The amount of support ranges from 80% to 95% of the task's value (depending on the area). Co-financing is paid after the completion of the investment or its separate stage (if the investment lasts longer than 12 months).
One of the conditions for receiving co-financing is the lack of an announced tender procedure to select a contractor on the day of submitting the application. At the same time, the announcement should be published no later than within 6 months from the receipt of the preliminary promise confirming the grant award.
What can be financed?
Co-financing from the Programme can be used to cover expenses related to the implementation of investment tasks within areas grouped from the most to the least priority. Among others, investments in water and sewage infrastructure, road infrastructure, modernisation of heat sources to zero-emission or waste management have a good chance of being co-financed. I encourage all local government units in Małopolska to submit applications. It is worth taking advantage of the opportunity for additional funds for investments so important and necessary for our region, including renewable energy sources, construction or modernisation of the heating network, zero-emission rolling stock. – Tomasz Urynowicz, Deputy Marshal of Małopolska, appeals.
How to submit an application?
Applications should be submitted to the President of the Council of Ministers via Bank Gospodarstwa Krajowego in the Polish Order Application available at https://www.bgk.pl/ (access to the application can be obtained by submitting an application via the e-PUAP platform) to submit an Application the form is used, which is published at https://www.bgk.pl/ local government unit or its union can submit maximum 3 Applications for co-financing in one edition of the call.

More Information?
Detailed information on the programme can be found on the Bank Gospodarstwa Krajowego website: https://www.bgk.pl/polski-lad/#c20097