Thermal imaging camera test – why you should do it!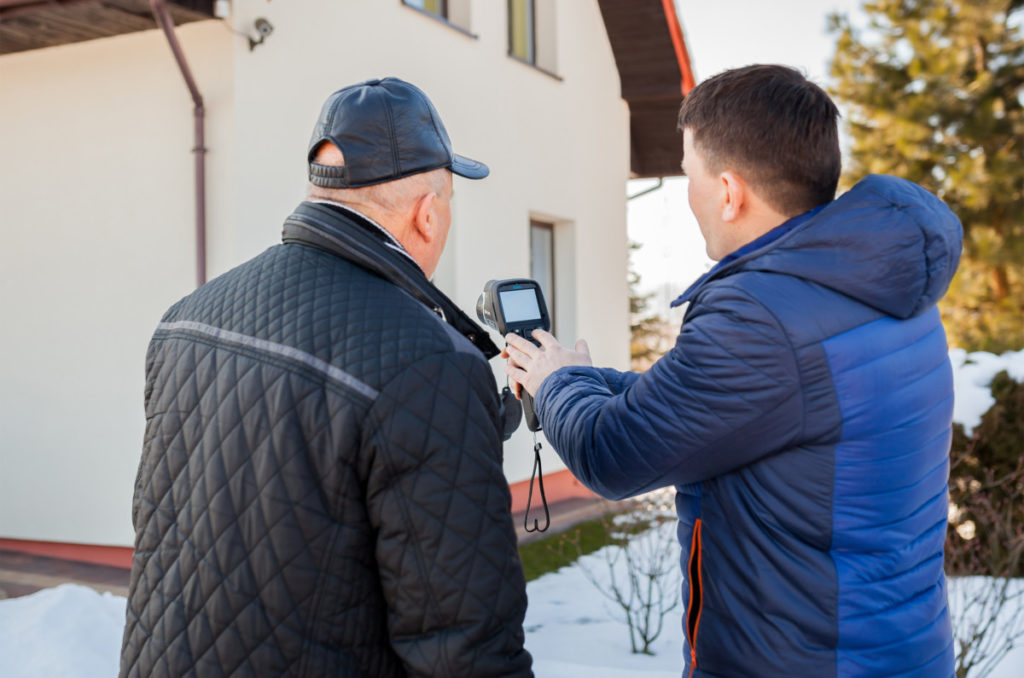 Every resident would like their home to be warm and energy efficient. A thermal imaging survey allows you to check the building for areas of uncontrolled heat escape.
The survey records the heat emitted by an object. The thermal imaging camera, thanks to infrared radiation, records an image documenting the distribution of heat energy in the house and where it penetrates the partitions. Loss of energy, such as heat, is a real cost that can be saved through proper insulation.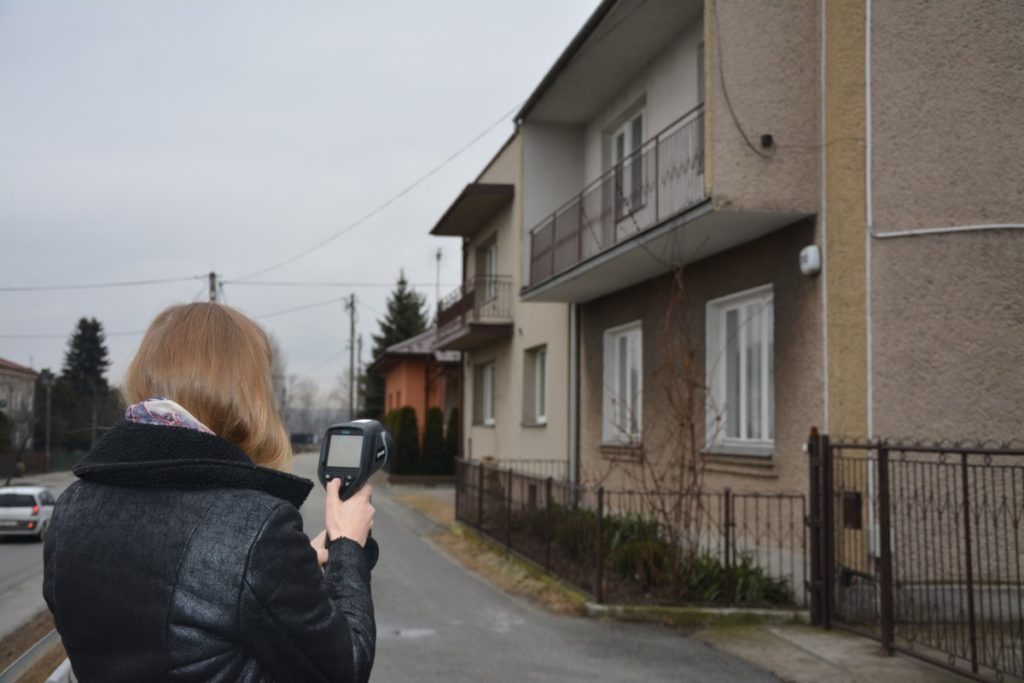 Thermal imaging camera surveys must be carried out under suitable weather conditions:
the difference between the internal temperature in the analyzed building and the external temperature must be a minimum of 15-20˚C,
the temperature inside the analyzed building must not fluctuate,
no direct sunlight,
wind speed should not exceed 1 m/s,
the external partitions of the analyzed building must not be wet from precipitation,
thermal imaging tests are not carried out during precipitation and dense fog.
Keep in mind:
measuring the temperature and humidity in each room and outside,
determining the distance from the surface to be tested (for larger distances),
positioning the camera at right angles to the surface (±30°),
determining the material and its emissivity ε.
What problems can be detected with a thermal imaging camera test?
An examination with a thermal imaging camera can detect many potential construction problems that may not be visible to the naked eye. These are primarily:
heat loss due to improper insulation or leaks,
moisture in building structures, which can lead to mold or mildew growth,
damage to heating or cooling systems, which can lead to energy inefficiency,
pests in building structures, such as martens.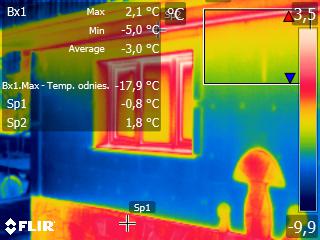 Take advantage of the LIFE Project research!
As part of the implementation of the LIFE project "Implementation of the Air Protection Program for Małopolska Voivodeship – Małopolska in a Healthy Atmosphere", free thermal imaging camera examinations of buildings are being conducted for residents of municipalities by Eco-managers.
It's worth noting that nearly 6,000 measurements have been made as part of the LIFE Project. The conclusions of these surveys allow municipalities and residents to make more informed decisions on building upgrades and energy efficiency improvements.
Eco-managers also provide direct consulting assistance on heat source replacement and thermal upgrading. They provide information on available forms of subsidies and help fill out applications.