Training for the employees of Leroy Merlin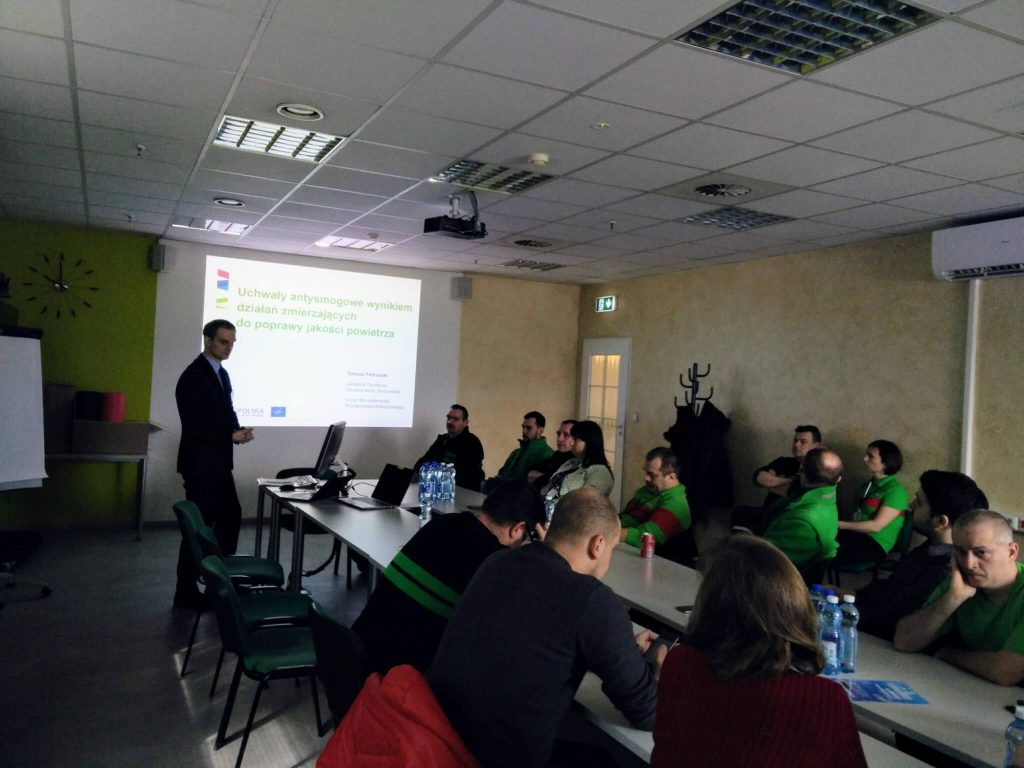 Employees of the Environment Department of the Marshal's Office of the Malopolska Region trained employees of the Leroy Merlin store chain with respect to the requirements of air protection regulations, anti-smog resolutions and eco-design requirements for furnaces and space heaters using solid fuels.
The subject matter of the training included:
discussion of air pollution (causes, effects, types and prevention),
co-financing programs and shielding programs available to residents,
control and enforcement of the ban on heating using waste and anti-smog resolution requirements,
differences between class 5 furnaces and eco-design furnaces,
technical requirements for furnaces and space heaters,
requirements concerning quality parameters for coal and wood.
The training was attended by Customer Advisors, Coordinators, and Managers of commercial stands (electric, hydraulic and construction) from all Leroy Merlin stores in Krakow. The information obtained will be used by the employees to raise the awareness of the residents visiting their stands with respect to the requirements of anti-smog resolutions in the Malopolska Region and the use of heating devices with high thermal efficiency and low emissions.
In July 2017, Castorama employees participated in similar trainings.
 [easy_image_gallery gallery="225″]